Y&R Alum Peter Porte Joins Cast Of Days Of Our Lives As A Von Leuschner Family Member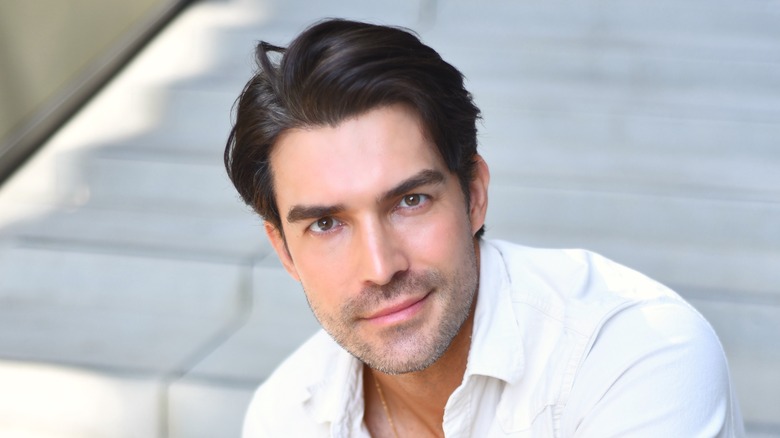 Michael Mattes/Shutterstock
"Days of Our Lives" is bringing back another "Beyond Salem" character. Actor Peter Porte, who's well known for his role as Ricky Williams on "The Young and the Restless," has officially been asked to join the flagship series as Dimitri von Leuschner (via Soap Opera News). "Beyond Salem" viewers may remember Porte from Season 1, in which he played an ISA agent named Kyle Graham, who was actually revealed to be Dimitri von Leuschner, the cousin of iconic "Days of Our Lives" character Carly Manning.
Now, Porte will reprise the role of Dimitri and share scenes with Kate Roberts (Lauren Koslow), who's currently being held against her will in Greece as her husband Roman Brady (Josh Taylor) and the rest of her friends search for her. Of course, Porte knows how to bring the drama, as he's had plenty of experience playing daring, handsome, and mysterious soap opera characters in the past.
Fans will see Dimitri von Leuschner make his debut on May 8, in what's sure to be an interesting storyline for the character.
Dimitri is headed to Salem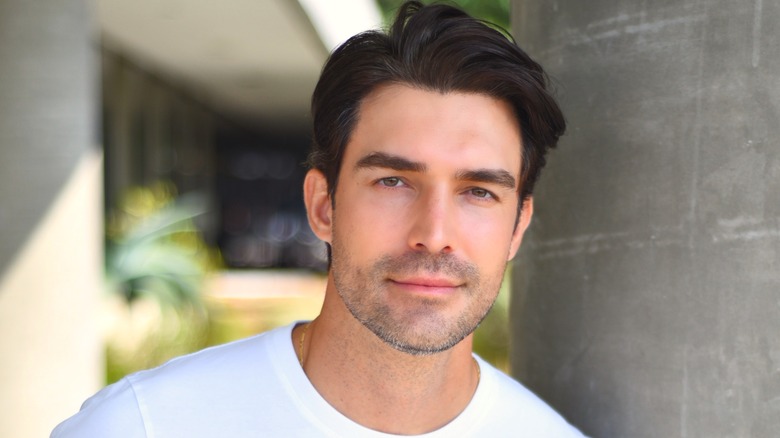 Michael Mattes/Shutterstock
It seems that Peter Porte's character Dimitri von Leuschner will be sticking around "Days of Our Lives" for a while. The actor recently told Soap Opera News that he was surprised to be asked back to appear on the sudser after his time on "Beyond Salem," but jumped at the chance to reprise the role. "I thought that that was the end," the actor said. "That was fun. See you later and then suddenly I got that call in October of last year, and they said, 'Would you like to come back?' I thought, I'll come back and do a couple of episodes and then a week later I received a contract for an extended period of time."
Porte revealed that Dimitri is going to cause problems for some Salemites, especially Kate, but that there may be more to the character than meets the eye. "I like to think of him as a complicated, broken person from a broken home," Porte stated. "Very stoic, very serious, very controlled, very driven, very meticulous, very Machiavellian, and then just letting that be one part of him when there's another very much softer, sweeter side."
Although some of the characters haven't been in Salem much as of late, Porte says that Dimitri will be making his way from Greece to the fictional midwestern town, which is when the story really gets wild. Fans are now excited to see what's next for Dimitri and can't wait to learn more about the character.