All The Worst-Dressed Guests At King Charles' Coronation Concert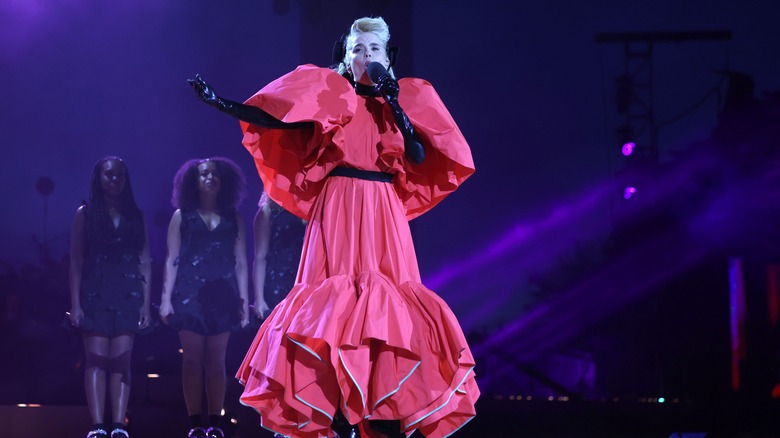 Chris Jackson/Getty Images
King Charles III's coronation on May 6th was certainly a historic event that was taken very seriously by all the guests in attendance. Luckily, it was followed by a concert that gave everyone the opportunity to let loose the day after such an important occasion. Plenty of stars attended to witness and be a part of the event. From Lionel Richie to Katy Perry, Windsor Castle was one of the hottest tickets in the world on May 7th. 
It wasn't difficult selecting all the worst-dressed guests at King Charles' coronation once we saw the ensembles that the guests of honor chose for the occasion. Yet, when it came to the coronation concert, it seems that folks were a bit more confused about what the attire should actually be. Some clearly thought that the coronation concert was a serious event just like the coronation itself; plenty of folks showed up in suits and more formal outfits. Others treated it more like a regular red carpet for a concert and sported something fun and eye-catching. Whatever route they chose to go down when dressing for this unique event, some got it right, while others clearly missed the mark.
Paloma Faith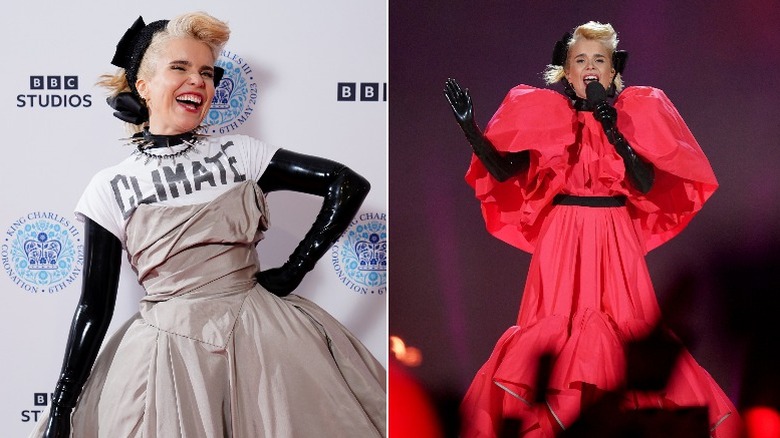 Wpa Pool/Getty & Pool/Getty Images
We love a statement we can get behind on the red carpet, and drawing attention to climate change is certainly something worth supporting. Yet, Paloma Faith walked the pre-concert red carpet in a tee shirt that read "climate" on top of a shiny black turtleneck with built-in gloves and a gray dress layered on top. Not only is this outfit a mess, but it didn't actually say anything about climate change the way she seemingly intended. Unfortunately, though, Faith's costume change only made matters worse. Her elaborate red number was, once again, way too much. 
Stella McCartney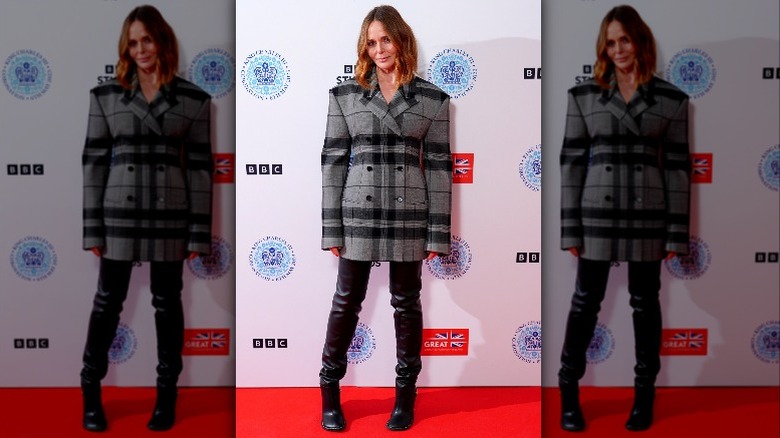 Pool/Getty Images
Few folks know how to dress quite as well as designer Stella McCartney. Yet, even she didn't seem to know what was the appropriate attire for this event. With black leather pants and boots and a boxy, oversized plaid jacket, the silhouette was odd and didn't say anything special. Her pared-down hair and makeup dressed the get-up down even further, and it just wasn't right for a special occasion. We would have loved to see her in something with a bit more of a wow factor. 
Pete Tong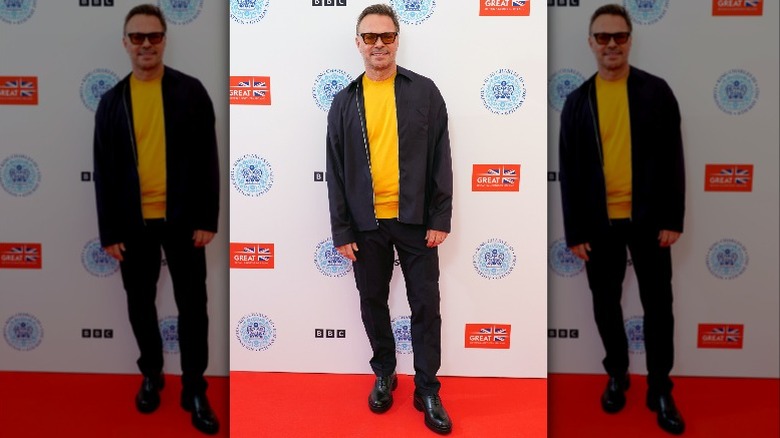 Pool/Getty Images
DJ Pete Tong was another guest who didn't seem to understand the assignment when it came to walking the coronation concert red carpet. His yellow tee, jacket, black pants, and sunglasses would have been a much more appropriate look if he was going to run a few errands. We have a feeling that he thought adding some dress shoes would jazz the outfit up a bit and elevate it for a night out, but instead, it made him look mismatched. 
Calum Scott
Pool/Getty Images
In Calum Scott's defense, we appreciate that he dared to dress up for the coronation concert a bit more than some of his fellow concert-goers. That said, we wish he did so in a way that didn't scream "pirate." We don't mind the vibe of the black suit and white lapels, and this could have looked great if styled differently. Yet, the deeply unbuttoned shirt underneath looks a bit unkempt and too much like a romance novel cover for the event in question. Plus, the necklaces layered with it just make the look even more costumey. 
King Charles and Queen Camilla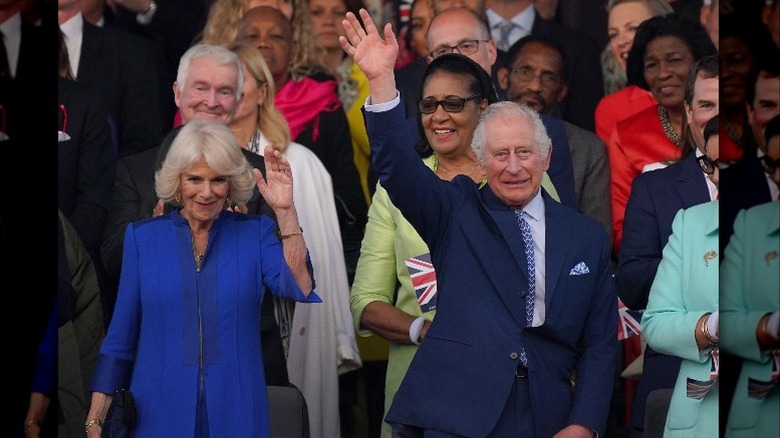 Wpa Pool/Getty Images
Some folks may be buzzing about how Lionel Richie's coronation concert performance clearly didn't captivate Queen Camilla, but we're more concerned about how the queen's attire didn't captivate us. King Charles III and Camilla's outfits for the coronation concert were fine, and there's nothing wrong with them per se. But, if you had a star-studded concert in your honor, wouldn't you want your look to be a little more than "fine?" They both look ready for a day at the office, but something a bit more fun and statement-making would have been nice to see.