Days' Mary Beth Evans And Stephen Nichols Celebrate Deidre Hall's Career Milestone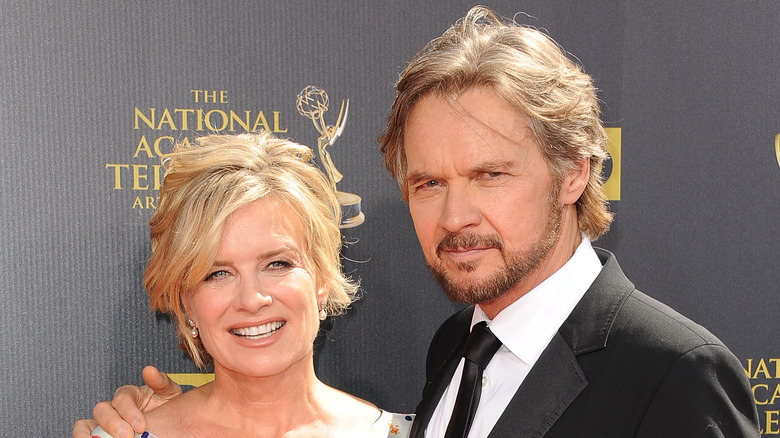 Angela Weiss/Getty Images
Deidre Hall is celebrating a huge milestone in her career. The actor is set to appear in her 5,000th episode on "Days of Our Lives," making her one of the longest-running soap stars of all time. Hall is best known for her role on the sudser as Dr. Marlena Evans, and she's been a huge inspiration to her fans, as well as cast members throughout her career. Even Hall's co-stars Stephen Nichols and Mary Beth Evans can't help but gush over the major accomplishment.
In a newly released video, Nichols (Steve Johnson) and Evans (Kayla Brady) congratulated Hall on the achievement in a sweet and goofy video clip, which was posted to the show's Twitter account. "Get out of town. How did you do it?" Nichols joked. "Congratulations. You make it look so easy," Evans added. "We love working with you Deidre," Nichols added. "Amazing. We love you," Evans chimed in.
Of course, fans also added to the hype, revealing their love for Hall as well. "Congratulations! Such a huge accomplishment hitting 5,000 episodes!" one fan tweeted. "Congratulations Deidre on this great milestone♥️🎉🎉🎉 You have contributed so much to the show & deserve all the accolades you receive especially from the actors you have worked alongside you for many years," another wrote.
Fans will see a tribute to Marlena as well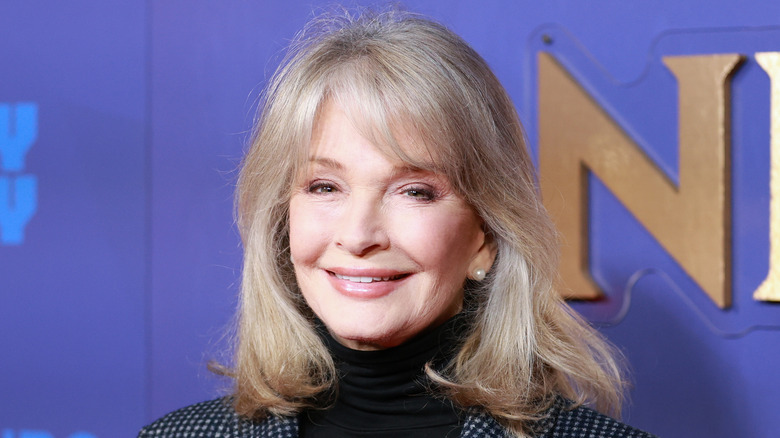 Steven Simione/Getty Images
Of course, Stephen Nichols and Mary Beth Evans' video tribute won't be the only one. Fans will also see more members of the cast honor Deidre Hall as she celebrates 5,000 episodes as Marlena Evans on "Days of Our Lives" this week. Soap Opera Network reports that there will be special messages from the actor's co-stars as a way to celebrate the milestone. In addition, the show will also pay homage to Hall and Marlena with some throwback clips of the iconic soap star.
Fans know that the character of Marlena has been a part of some of the most epic storylines of all time, including demonic possession, returning from the dead, love triangles, affairs, and murder. She's definitely a favorite among fans and is obviously adored by her co-stars as well. In 2012, Hall revealed some of her favorite moments as Marlena, which included hitting the beach with her longtime love John Black (Drake Hogestyn), portraying Marlena's look-alike Hattie Adams, and Marlena's marriage to Eugene Bradford, per Entertainment Weekly.
Fans likely have their own favorite Marlena moments, and will hopefully continue to add to those with more of Hall's beloved character being a centerpiece of the soap for many years to come.