Hugh Grant Once Butted Heads With Oprah On Her Talk Show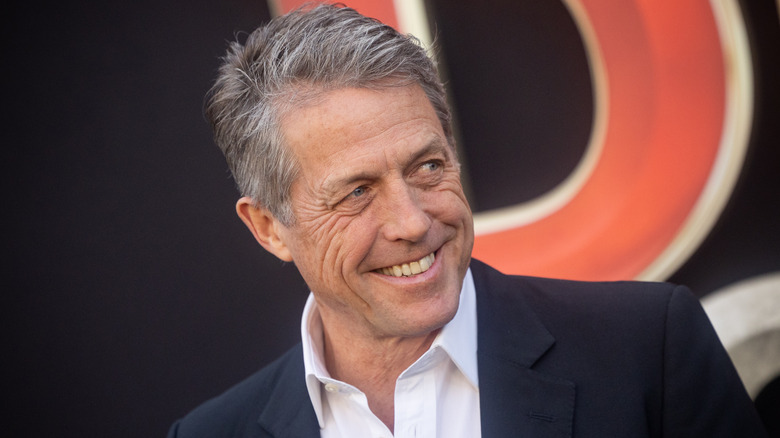 Emma Mcintyre/Getty Images
Hugh Grant has a long reputation for being a sassy Brit. Most recently, he caused a stir on social media when he spoke with model Ashley Graham who interviewed him on the red carpet at the 2023 Oscars.
As an Oscars correspondent for ABC, Graham interviewed celebrities and asked them the typical Oscar questions like who they were wearing and who they wanted to win. She was professional and engaging but when it came time for Grant to speak to her, it all went downhill. The "Notting Hill" star was his typical aloof self and answered questions with sarcasm and snark.
When asked who he would hope would win, he replied, "No one in particular" (via Us Weekly). Then when Graham inquired about who he was wearing, he said, "Just my suit." The model kept it going and quickly followed up with who made his suit, and he blurted, "I can't remember, my tailor." While Graham remained to the epitome of composure, she's far from the only person that Grant has tried to fluster. The actor even did it to Oprah Winfrey many years ago.
Hugh Grant wanted Oprah to shut up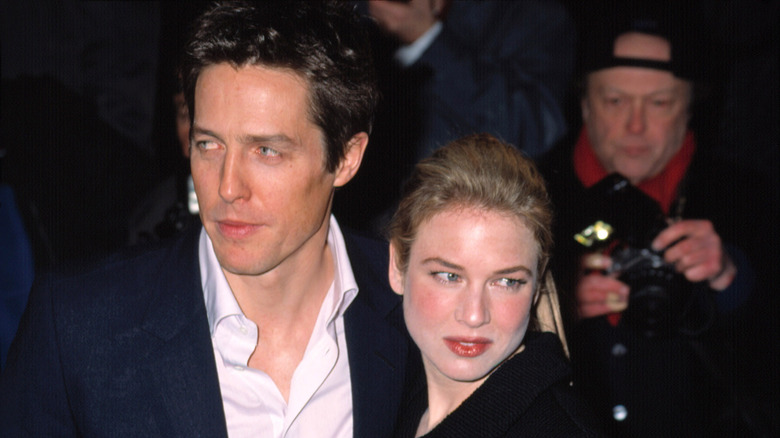 Everett Collection/Shutterstock
What makes Hugh Grant so tricky in interviews is that he often goes a little too far but plays it off as being a joke which can make interviewers unsure of the intent beyond it. Of course, he also often goes blatantly too far and makes everyone around laugh quite uncomfortably.
Back in 2004, Grant appeared on Oprah along with "Bridget Jones's Diary" co-star Renee Zellweger. Winfrey quickly cut to the chase and asked him how he was feeling about his current relationship, to which Grant uncomfortably crossed and uncrossed his legs and responded, "Oh god, I really want to shut you up".
Winfrey laughed heartily as did her audience and she grabbed his leg. She then quickly followed up by asking if he would get married and have kids. Grant laughed and replied, "Like a boomerang." Winfrey asked if Grant thought he might be good with kids and Grant blurted out, "Enchanting."
What Hugh Grant had to say about Julia Roberts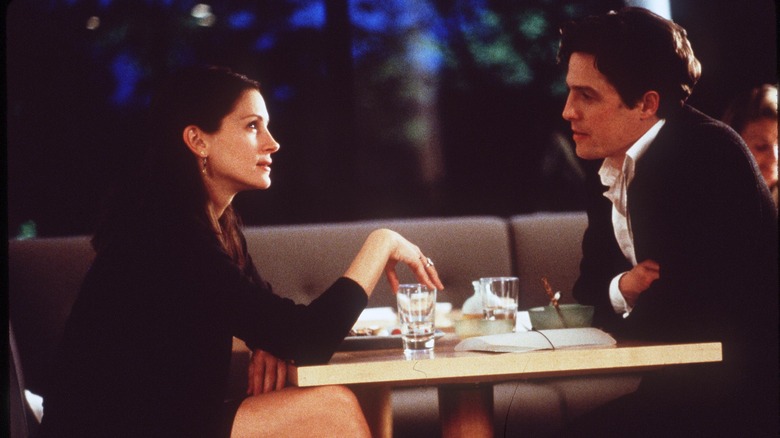 Getty Images/Getty Images
Later in the interview, Oprah Winfrey played a game where she would name one of Hugh Grant's female co-stars and asked him to give one word to describe the following leading ladies to which Grant retorted, "Oh, what a horrible game," (via YouTube).
The first leading lady was Sandra Bullock to which he replied, "Sandy is silly." When Grant was asked about Julia Roberts, he first said "nasty" but then said, "No, not true" before saying, "Very big-mouthed! She's a nice girl." Winfrey asked for clarification on what he meant by big-mouthed and he said, "Literally, physically, she has a very big mouth," to which the talk-show host noted, "She has a beautiful smile."
Grant finishes, "But it is a very big mouth. When I was kissing her I was aware of a faint echo." "She's one of the nicest people I ever met," said Winfrey, and Grant cheekily added, "No, I wouldn't go that far . . ."