How Many Children Did Audrey Hepburn Have?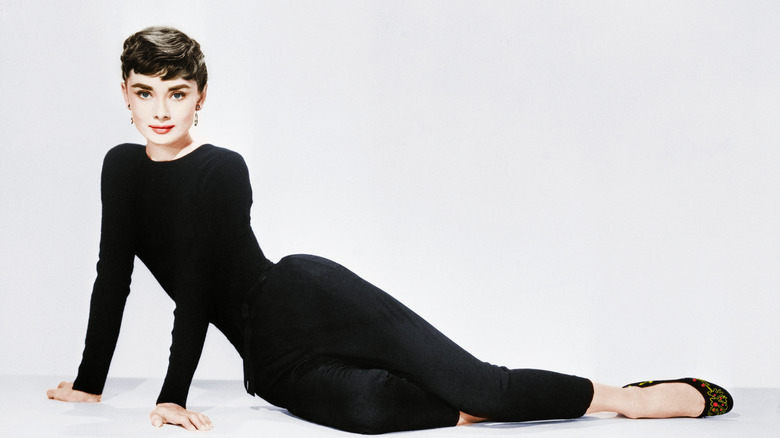 Bettmann/ Getty Images
Audrey Hepburn was one of the most talented and beloved actresses of her time. To this day, most people will recognize her stunning smile and phenomenal style from a mile away. Hepburn's fame skyrocketed in 1951 when she won the Oscar for best actress for her role in "Roman Holiday." In the years that followed, Hepburn was cast in several critically acclaimed films, including  "Sabrina" (1954), "Funny Face" (1957), and "Breakfast at Tiffany's" (1961) — one of her most iconic roles. In the course of her career, Hepburn won a long list of awards and nominations for her work in the film industry.
However, before she was dubbed a Hollywood icon, Hepburn had traveled a long, challenging road to success. Born in Belgium just 10 years before the start of WWII, much of Hepburn's adolescence was spent in the throws of Hitler's Nazi regime. It wasn't until the war had come to a close that Hepburn began her career in the performing arts. 
Hepburn's life journey was filled with opportunities for gathering wisdom and resilience, and these are virtues she passed down to her children.  
Audrey Hepburn's life as a mother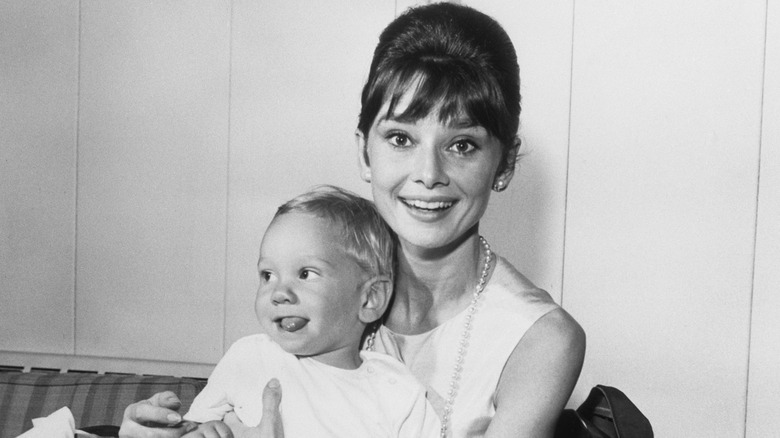 Bettmann/ Getty Images
While Hepburn worked tirelessly to become the star she was, she worked even harder to be a devoted mother to her children. At the premiere of "Roman Holiday," Hepburn met actor and director Mel Ferrer. After one year, when Hepburn was 24, the two wed. In the years that followed, the movie star attempted to become pregnant with little success, enduring the traumatic experiences of stillbirth and miscarriage. In 1960, Hepburn gave birth first son,  Sean Hepburn Ferrer.
Hepburn and Ferrer divorced in 1968, and she married Andrea Dotti the following year. Dotti was a psychiatrist-neurologist who she had met while traveling. Together, they had Hepburn's second son, Luca Dotti. The marriage ended in divorce in 1982. 
For the majority of her sons' childhood, they resided in the countryside of Switzerland. While neither of Hepburn's marriages held strong, she certainly held it together as a loving mother to her sons. Today, both Luca Dotti and Sean Hepburn Ferrer have followed in their mother's footsteps, working in the film industry and philanthropy.
Where Audrey Hepburn's kids are today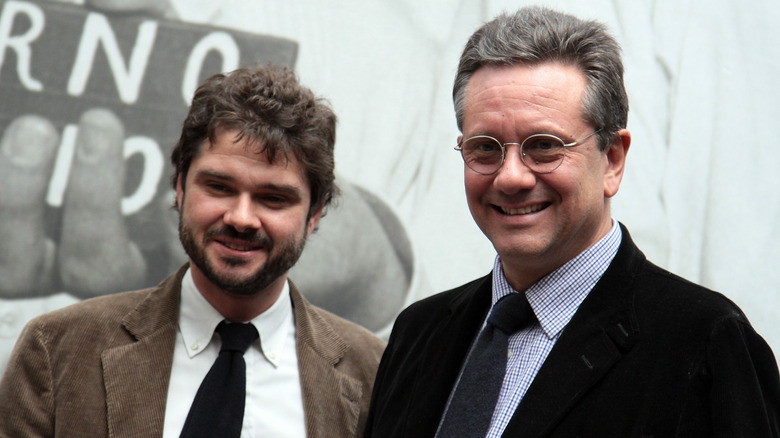 Ernesto S. Ruscio/ Getty Images
To the devastation of many, Audrey Hepburn died from cancer in 1993. While her films continue to capture her talent and charisma as an actress, her sons have shared the memory of who she was off-screen and at home. Audrey Hepburn's first son, Sean Hepburn Ferrer, dove heavily into the film industry, working in a variety of positions behind the scenes of production. Her second son, Luca Dotti, followed his family's knack for the arts, pursuing a career in graphic design.
In 1994, Dotti and Ferrer worked together to build a charity in their mother's name known as the Audrey Hepburn Children's Fund. In addition to carrying on Hepburn's legacy as a philanthropist, Dotti, and Ferrer have continued her lineage, building families of their own. Ferrer has one daughter, Emma, and two sons, Gregorio and Santiago. Emma has followed in her grandmother's footsteps, paying homage to the film icon by working with humanitarian organization UNICEF. "[Her UNICEF work] was the thing that made her most fulfilled," she told the New York Post. "I would love to think that she would be super proud that I am carrying this on."
Luca Dotti married a woman named Domitilla Bertusi, with whom he shares two children. However, Dotti has chosen to share minimal information on his family with the public, keeping his children out of the limelight.