The Classic Soap Where Kevin Bacon Got His Showbiz Start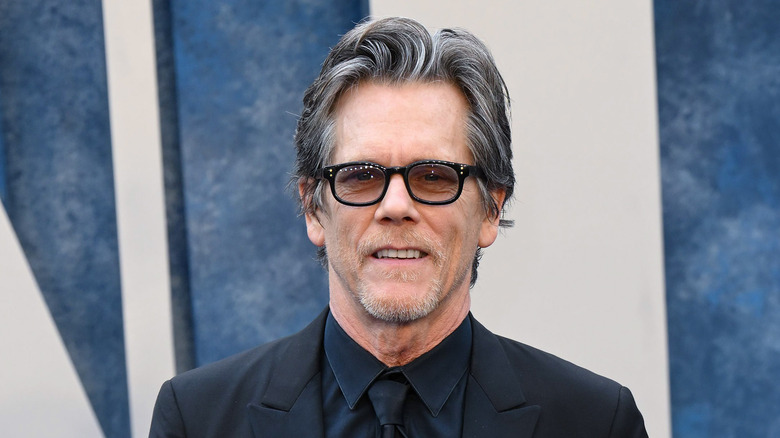 Karwai Tang/Getty Images
Kevin Bacon's name is one that fans know well. The actor has been a staple in Hollywood for decades, starring in both beloved movies and television shows over the years. In fact, he's been in so many projects and worked with so many stars that the popular party game "The Six Degrees of Kevin Bacon" was invented, claiming that you could link Bacon to any other actor in six steps or less. While Bacon is now a big star with plenty of blockbusters under his belt, many fans may remember his first break on the beloved soap opera "Guiding Light."
In the early 1980s, Bacon was a little-known actor who garnered parts in movies like "Friday the 13th," "Starting Over," "The Gift," and more. However, by the end of the decade, Bacon's star began to rise, and his breakout role was in the iconic '80s teen flick "Footloose." After that, Bacon landed other roles in movies such as "She's Having a Baby," "Tremors," and "Flatliners" before moving on to huge hits like "JFK," "A Few Good Men," and "Apollo 13." He also met his wife, actor Kyra Sedgwick, and the two have one of the longest-lasting marriages in Hollywood.
Bacon has a long history in Hollywood and an impressive resume that boasts movie and TV roles in several genres. Of course, he's known for being one of the many celebrities who got their start on a soap opera.
Kevin Bacon played the role of Tim Werner on Guiding Light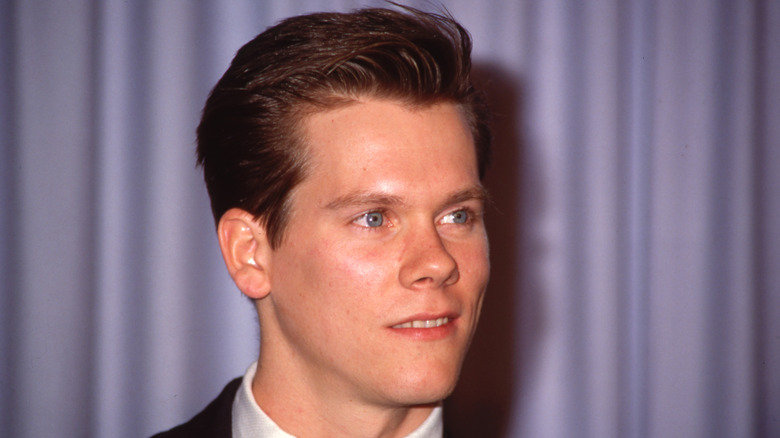 Mediapunch/Getty Images
In the early 1980s, Kevin Bacon was an aspiring star who already had one soap opera credit to his name after portraying the role of Todd Adamson on the new defunct sudser "Search for Tomorrow" in 1979. The following year he was hired to play the role of Tim "T.J." Werner on "Guiding Light." The role was a recast as Bacon stepped into the character's shoes after actor T.J. Hargrave left the soap. During his year-long stint as Tim Werner, Bacon's storyline revolved around the fact that his teen character was also an alcoholic. The actor left the soap opera in 1981 and went on to bigger roles.
Despite his movie success, he later returned to his TV roots when he headlined a television show titled "The Following." While Bacon's time in Hollywood has been long and entertaining, the star had to pull double duty as an actor and a waiter in the early days of his career. He worked at the All State Cafe, a once-popular New York City bar.
Even after earning money for acting roles, Bacon admitted he needed his cafe job to make ends meet. "I went through the money like that. I just went right through it, and had to get my job back as a waiter," the actor recalled during an interview with "The Corp" podcast in 2019 (via CNBC). "Honestly, it was a great lesson," he added.
He is in a band and hosts a game show as well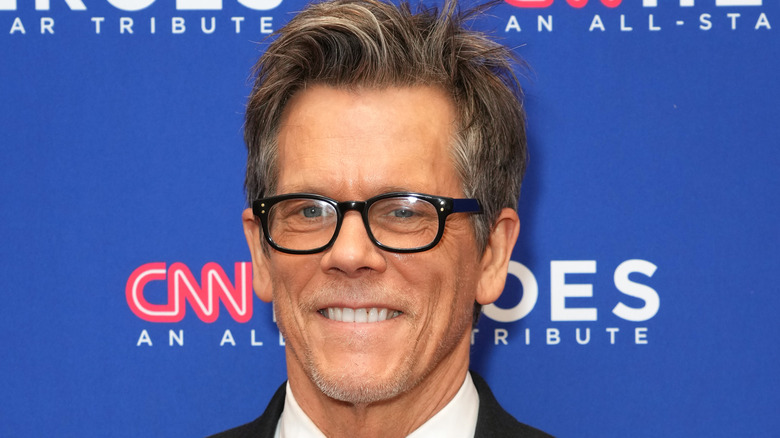 Kevin Mazur/Getty Images
While Kevin Bacon may no longer be a teen heartthrob, the actor has kept himself active with a plethora of movies and TV appearances. In 2022, he was announced as the host of the British game show "Lucky 13," which is a general knowledge quiz show. "I played the game and I was hooked. It's not only about how much you know, but it's also about how much you think you know. It's addictive fun!" Bacon told Variety of his endeavor.
Of course, Bacon is also more musical than you may have thought. The star can do more than dance and act as he also has a band with his brother Michael, which is appropriately named The Bacon Brothers. The duo plays American roots music, which they say is a blend of many genres, including folk, rock, and country, per the band's website. When Bacon isn't busy working, he can be found interacting with fans via social media, usually alongside his wife Kyra Sedgwick. The two even made headlines in 2022 when they danced to the "Footloose" song on TikTok.
Bacon's impressive career and longevity in Hollywood is something that his fans have loved to see. Of course, he can credit at least part of his success to his early soap opera role on "Guiding Light," and longtime fans wouldn't have it any other way.