How Kevin Bacon And Kyra Sedgwick Make It Work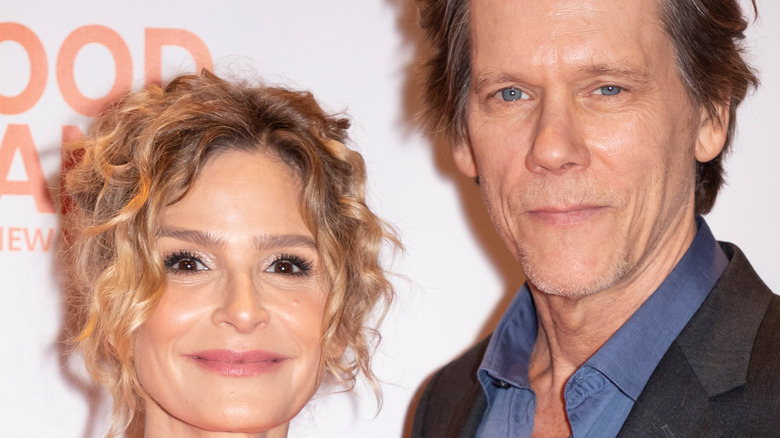 Shutterstock
Hollywood relationships are not often praised for their longevity. It seems like couples break up in Tinseltown every day, so when a pair makes it past the 30-year mark, you know they have something special! Case in point: famous celebrity pair Kevin Bacon and Kyra Sedgwick. These two have been happily married for 32 years and their union is still going strong (via Us Weekly). Though they've both joked that the secret to a lasting relationship is to avoid listening to celebrity advice, Bacon and Sedgwick have clearly discovered the coveted secrets of marriage (via Yahoo!).
So how do Bacon and Sedgwick really make it work? Sedgwick says it's pure luck, explaining in an interview with the New York Post, "Honestly, we just got lucky, there's no secret, we just got so lucky when we were so young." She went on to say in that interview, "We're just really lucky, and it's not hard," which is a sentiment Bacon expresses as well. 
Even though some couples struggled during quarantine in 2020, Bacon says that he and Sedgwick navigated the period with very minor adjustments. The two would stay in separate rooms throughout the day and meet up for shared meals. "So we would have breakfast, then she'd basically go to the bedroom, which we called the lair, and she spends a lot of time in her lair," he revealed. "Then she'd text me and say, 'Do you wanna do lunch later?'" (via People). How cute is that?
Kyra and Kevin share their secret to a healthy relationship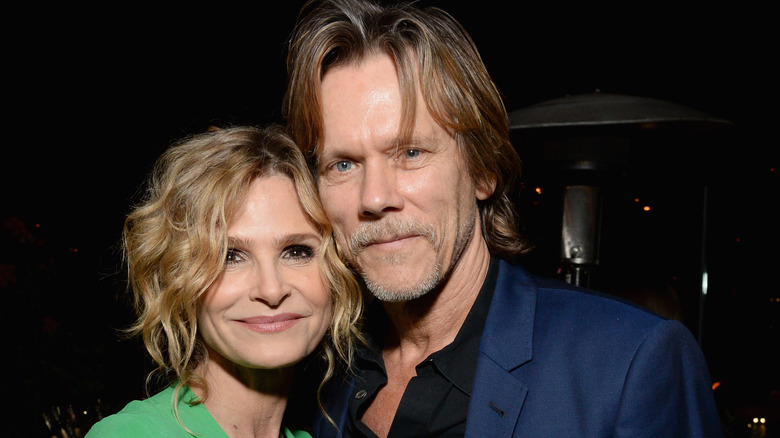 Michael Kovac/Getty Images
Even though Kevin Bacon and Kyra Sedgwick say luck has a lot to do with the success of their marriage, the two do put effort into maintaining their lifelong bond. 
In an interview for Glamour, the pair detailed the myriad ways in which they work together to ensure their relationship is equally happy for both parties. For instance, Bacon makes the bed because Sedgwick likes it that way, and Sedgwick gets her handsome hubby to try new activities like skiing. They both stressed the importance of limiting their time apart, with Sedgwick saying in the interview, "There was a time in the '90s that I did 'Heart and Souls' and he went off to Africa to do this movie and we had almost two months apart. We were like, 'Okay, that doesn't work. Never again.' But we learned from that misstep."
In addition to staying true to their homebody roots, Bacon and Sedgwick keep the love alive by avoiding major fights and maintaining a healthy sex life. In an interview for Good Housekeeping, Sedgwick shared, "We're not one of those volatile, mercurial couples. We get cranky, but our fights usually don't last very long, and they're rare." She then went on to add (with slightly blushed cheeks), "We make sure that our sex life stays active and that we make time for it."