Beyonce's First Performances Took Place In Front Of Less-Than-Willing Audiences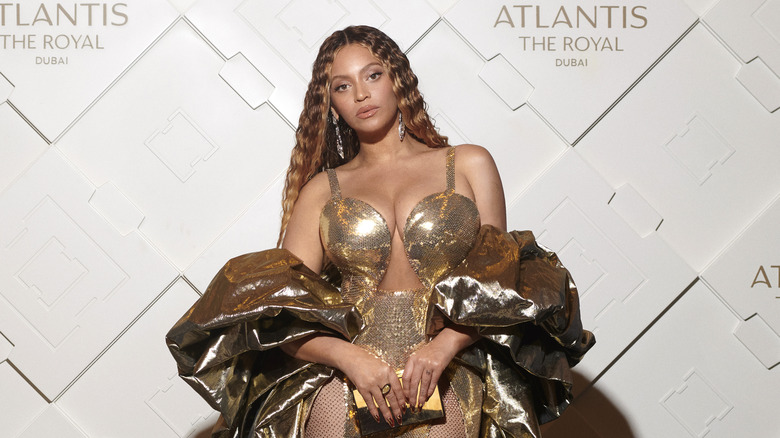 Mason Poole/parkwood Media/Getty Images
It's hard to think about denying a performance by the queen herself. Dubbed as one of the greatest performers of this generation, Beyoncé Knowles is known to be an artist who gives every performance her all. Detail-oriented, a notable Virgo trait, Ms. Knowles' dedication to her craft is evident in her flawless vocals, unbeatable pen game, and energetic dancing at each and every concert.
Currently on her highly-anticipated Renaissance Tour, tickets for the tour have been lucrative since they dropped. Although the visuals for her seventh studio album are yet to be released, its No. 1 status on the Billboard albums chart is confirmation that the Beyhive will always show up for their queen. You never know what to expect from a Beyoncé concert – even with the first performance of the tour all over TikTok, she's bound to switch things up by the next show.
It's this multifaceted nature that has given her the title of greatest performer in the 21st century thus far. Yet despite the fact that Beyonce's been regarded as a powerhouse for over two decades now, there was still a time where not everyone was willing to hear her sing.
What were Beyonce's earliest performances?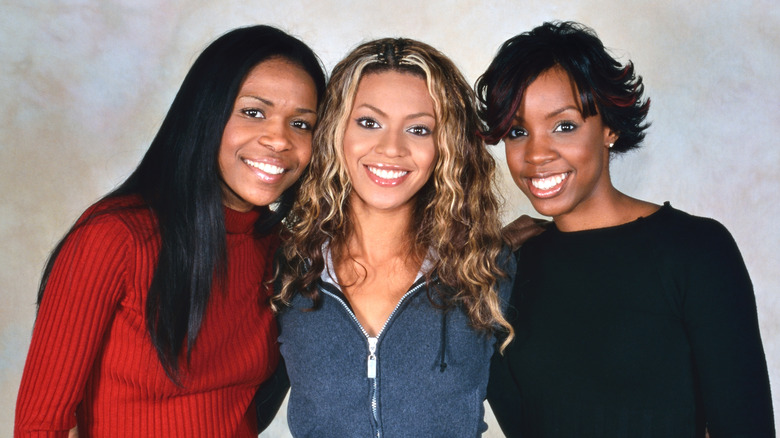 Robert Hoetink/Shutterstock
Long before Beyoncé became a solo act or shared the stage with her peers in Destiny's Child, she sang in her native home of Houston. She had a natural talent, serendaring customers around her mother's salon. To her fans now, any performance by Beyoncé is a spectacle. Yet to the patrons of Tina Knowles' salon, they simply wanted the singing to stop. In her 2013 documentary "Life is But a Dream," Beyoncé says that although she was adamant on the customers listening to her singing, some of them preferred the silence.
However, the discouragement didn't stop her from singing. In an interview with Rolling Stone, she says her father began to enroll her in talent shows at the age of nine, winning an astounding 35 back-to-back performances. Eventually, she appeared on a much larger stage. Belonging to a Houston-based group named Girl's Tyme, Beyoncé and her group performed on the show "Star Search." Although Girl's Tyme placed second in the competition, Queen Bey's talent had become far-reaching.
Beyoncé's impact on the music industry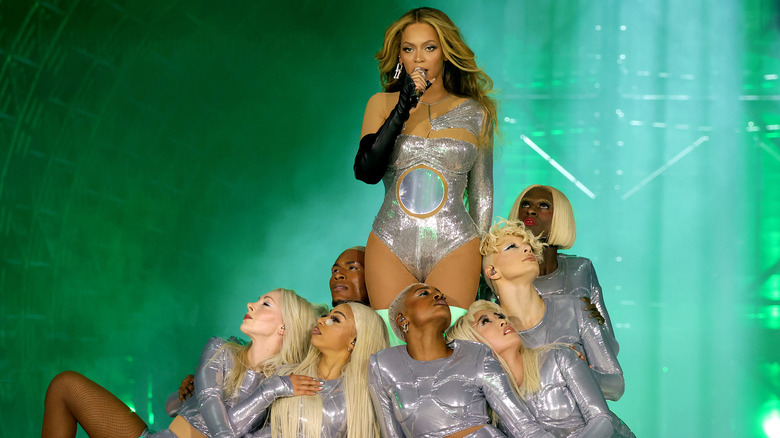 Kevin Mazur/Getty Images
Thankfully, Beyoncé didn't quit making music after a few disappointments. One of the most recognizable women of the 21st century, her influence within the music industry is palpable. With over 20 years of experience under her belt, she has unending accolades. Not only have all seven of her studio albums reached number one on the Billboard albums chart, making her the first female artist to accomplish that, but she has more Grammys than any other artist, regardless of gender.
She has 88 nominations in total, making history at the Grammys by winning 32 of them. Aside from her groundbreaking accomplishments, her legacy is present in the upcoming generation of artists that she's influenced. Inspired by Anita Baker, Diana Ross, and countless other legends, Bey now serves as inspiration to other musicians. Artists such as Adele, Britney Spears, and Ariana Grande have all mentioned being influenced by Beyoncé's musical genius, confidence, and work ethic. After two decades in the game, her music and artistry still remains as fresh as ever.