What Hallmark's Alison Sweeney Loves Most About Being A Mom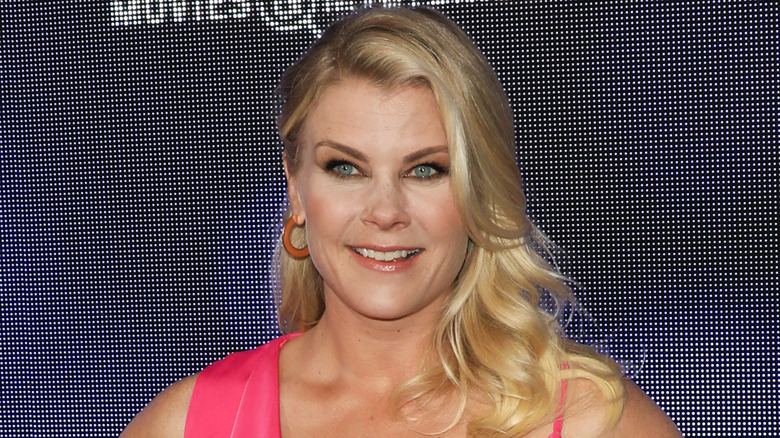 Paul Archuleta/Getty Images
Alison Sweeney is best known for her role as Sami Brady on "Days of Our Lives." The actor starred on the beloved soap opera for decades before deciding to call it quits and move on to new opportunities. One major reason why Sweeney left "Days of Our Lives" was to spend more time with her children. The soap star has gushed over being a mother several times, and it's no secret that her kids mean the world to her. So much so that she left the fictional town of Salem behind in order to be a more present figure in their lives.
"I mean, it's awesome, I love Sami, I love Salem, I love my job, I love daytime, I love the fans. I love everything about it," the actress previously said of leaving the sudser (via Soaps). "I have worked so much and my daughter just turned five and my son is nine and I just want to be with them," she added. In 2019, Sweeney revealed that spending more time with her family has been very rewarding for her. "I love being a mom, and I love everything that we do. It's been fun to spend time with them at home even if it's just making dinner or helping them with their homework," she told Smashing Interviews Magazine.
However, dinner and homework aren't what she loves most about motherhood.
Alison Sweeney loves watching her kids flourish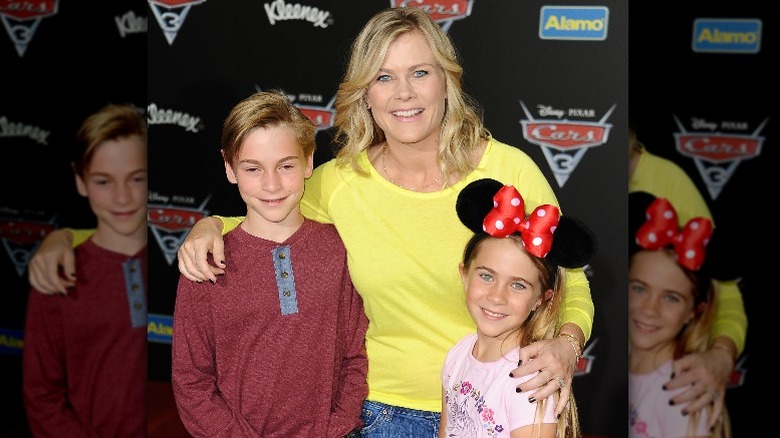 Jason Laveris/Getty Images
Alison Sweeney may be known for playing messy mother Sami Brady on "Days of Our Lives," but in reality, the actor's family life is much different. In fact, the Hallmark star says that the thing she loves most about motherhood is simply watching her two children, Benjamin and Megan, grow into the people that they're quickly becoming.
"I think the most rewarding part is you know watching your kids flourish and find the things that they're good at and celebrate that and encourage that," Sweeney previously told Closer Weekly. Sweeney went on to gush over her kids, revealing that her son is an excellent tennis player. "[There's a lot of] pride I feel for him enjoying that. For him finding success and that feeling of confidence he gets from it, makes me really proud. So I love encouraging my kids to get out there and follow their dreams," she stated. Sweeney also added that her daughter Megan has shown interest in following in her footsteps and becoming an actor. "My daughter certainly talks about it all the time but [she's from] such a different generation — this YouTube generation — like they don't see it the same way that I grew up with it, so we'll have to see."
Sweeney certainly seems to have nurtured and encouraged her kids to shoot for the stars, and it seems that the actor is focused on putting family first while also cultivating her successful career.
Alison Sweeney and husband David Sanov parent as a team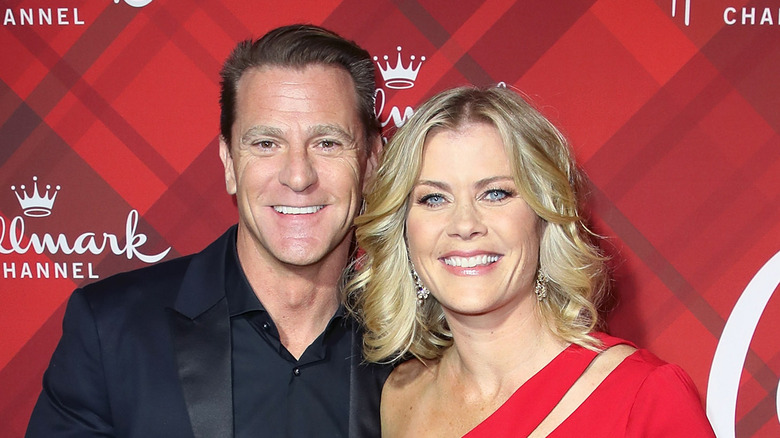 David Livingston/Getty Images
Of course, Alison Sweeney's motherhood journey wouldn't be the same without her partner and husband David Sanov. The pair have been married since 2000. Sweeney has revealed that they not only have a touching anniversary tradition where they do a yearly check-in of their relationship, but they're also very united when it comes to the way they parent their children.
"If one of us makes a rule, the other always backs it up. We don't want them to think they can play us off each other," the Hallmark star previously told Good Housekeeping. Of course, it's not all rules and discipline in Sweeney's home. She revealed that there is so much love and laughter in their family dynamic as well. "We always have music playing, and when a good song comes on, we say, 'Dance break!' and everybody stops what they're doing, and we just rock out," she revealed. "We have hilarious videos that'll be great blackmail footage when the kids are older."
It's easy to see that Sweeney loves being a mother, and despite having a demanding acting career, she has created a healthy relationship with her children as well as a successful marriage to her husband.