What Led To Real Housewives' Kim Zolciak And Kroy Biermann's Split?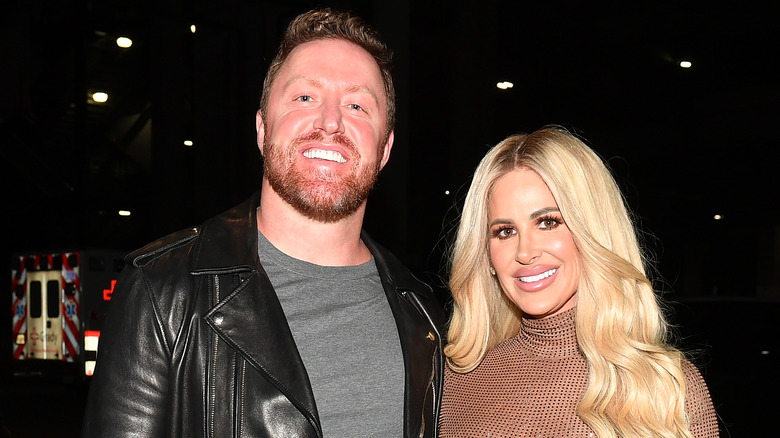 Paras Griffin/Getty Images
It's official: Kim Zolciak and Kroy Biermann are splitting up, and things are getting messy. The talented couple, both known for their colorful personalities, have decided to go down separate paths after a longtime romance. Fans of Zolciak and Biermann were treated to watching their relationship blossom onscreen. The two first met during an event called "Dancing Stars of Atlanta" where Biermann was charmed enough by the real housewife to give her his phone number (via Entertainment Tonight). From there, the couple got married and have appeared on television together in the reality TV show "Don't Be Tardy." They share six children between them, including Zolciak's daughters Brielle Biermann and Ariana Biermann, who Biermann adopted.
And now, after 11 years of marriage, Zolciak and Biermann are calling it quits. According to filings obtained by USA Today, both Zolciak and Biermann have submitted their petition for divorce, with the courts filing Zolciak's petition on Monday, May 8. While everything seemed peachy between the two onscreen, behind the scenes they were experiencing the burden of financial woes. Ultimately, the money troubles have led to the unraveling of their marriage.
Money caused all their problems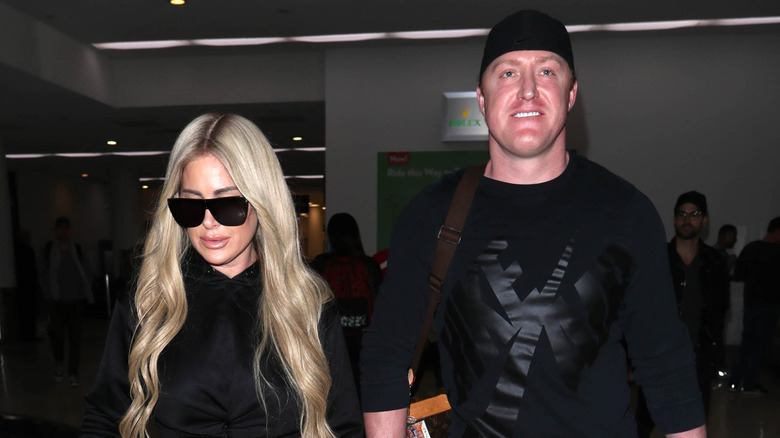 Smxrf/star Max/Getty Images
Divorce is never a pretty thing, but when money gets involved, the already difficult situation can turn downright messy. Unfortunately, that seems to be the case for Kim Zolciak and Kroy Biermann. For a long time, their relationship has been plagued by finance troubles.
According to a source with People, the couple's debt was what tore them apart and veered them down the path of separating. They've been struggling with their finances for years now, but the burden of having their mansion foreclosed on and owing more than $1 million in unpaid taxes is what sealed their fate, the source explained. The pressure was too much, leading to their messy split.
The stress seems to be weighing on both parties because another People source claims that neither Zolciak or Biermann have been "cordial" to one another. In the divorce filing, Zolciak wrote that their marriage was "irretrievably broken with no hope of reconciliation."
Zolciak places the blame on Biermann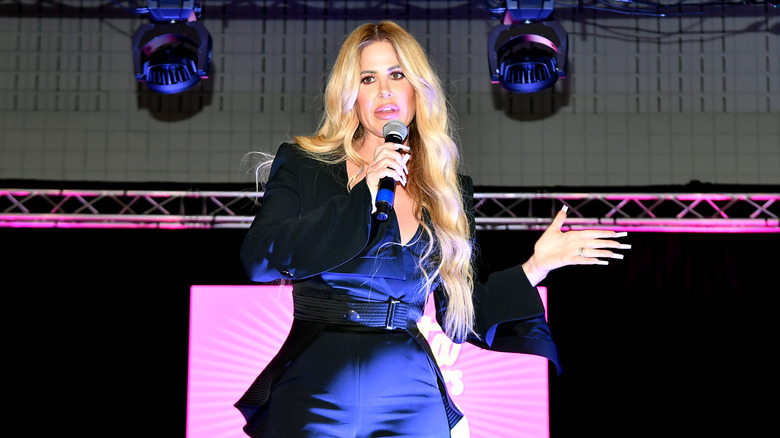 Paras Griffin/Getty Images
We were all shocked to hear that TV's seemingly golden couple is breaking up, but what might be even more shocking is how they're handling the divorce. The "Don't Be Tardy" stars have started pointing fingers at who is to blame for the split, and it's got everyone up in arms.
According to an insider with the Daily Mail, Kim Zolciak places the blame squarely on Kroy Biermann's shoulders for the couple's fallout. The source states that Zolciak allowed Biermann to take complete control of their finances. This choice turned out to be a bad decision because, according to Zolciak, this is when their financial struggles began.
While Zolciak may be quick to blame Biermann, stars like Bethenny Frankel disagree. In a video uploaded to Frankel's TikTok, the "Real Housewife" alum called out both Zolciak's and Biermann's spending habits. "Don't front & stunt," reads her spicy caption. As for Biermann, he's been relatively quiet on the situation. The divorce is still freshly filed, so we're sure more hot takes will be coming in the future.