Inside Brielle Biermann's Relationship With Mother Kim Zolciak-Biermann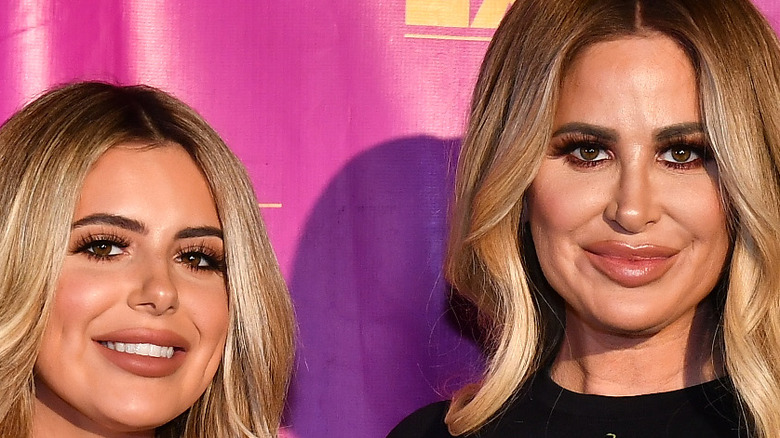 Paras Griffin/Getty Images
If you've Bravo-obsessed like us, you've heard the names Kim Zolciak-Biermann and Brielle Biermann. The former "Real Housewife of Atlanta" broke off of the reality TV show and made a name for herself and her family with her spinoff "Don't Be Tardy." The Bravo show follows Kim, her husband Troy Biermann, her daughters Brielle and Ariana, and the rest of her four children who she calls "the littles," which aired 8 seasons before its cancellation in 2021 (via Deadline). 
While the TV show is pure entertainment and amazement to see a close look at Kim's family and her relationship with her children, it seems she's pretty close with her oldest daughter, Brielle. The two are constantly posting pictures of each other on social media and they even started a beauty line with the second-oldest, Ariana, called KAB Cosmetics. But, just how close are Kim and Brielle really? And, does it get to be overwhelming to have your mom by your side all of the time? As it turns out, Brielle absolutely loves it. 
Kim and Brielle are actually pretty close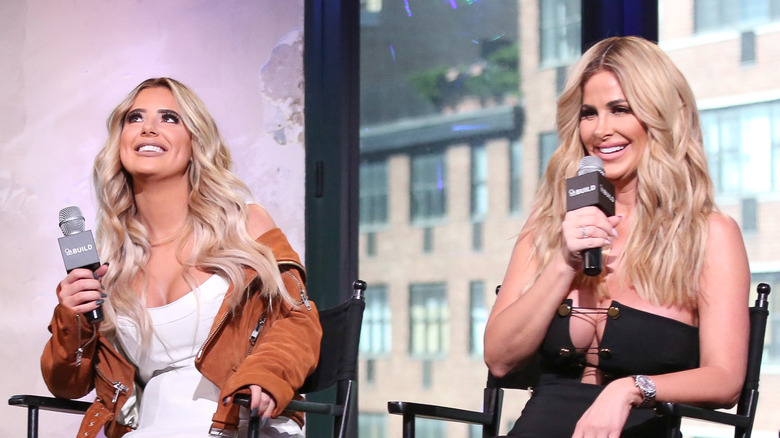 Rob Kim/Getty Images
While some of us may get sick and tired of having our mom around all of the time, Brielle Biermanndoesn't seem to be bothered at all. In fact, Brielle admitted that her mom is "obsessed with her" (via OK Magazine). "I think it's because she had me at 19 years old that's why our relationship is so close," Brielle explained in an interview with OK Magazine.
Brielle also admitted in a podcast interview that she has a close-knit relationship with her mom, to who she can tell everything to. "It's super funny because we'll leave an event and we'll be s**t talking a little bit about certain things that happened or people. I tell [her] everything, down to the last weird thing you probably wouldn't want to share with your mom" (via In The Know).
Working with your mom may seem fun, but imagine having to butt heads over disagreements—how awkward would that be, seeing as you live together, right? Turns out, Brielle and the reality TV star clash from time to time, but they always get back on the same page. Brielle said working with family isn't hard at all. "We're all best friends and we've always been business partners because filming our life is a business. We have to be on the same page with everything" (via OK Magazine).
It seems the feeling is mutual, as Kim claimed working with her kids is a "dream" (via In The Know).
How adorable is that?!