Day Of Our Lives Explainer: Chanel And Sloan's Feud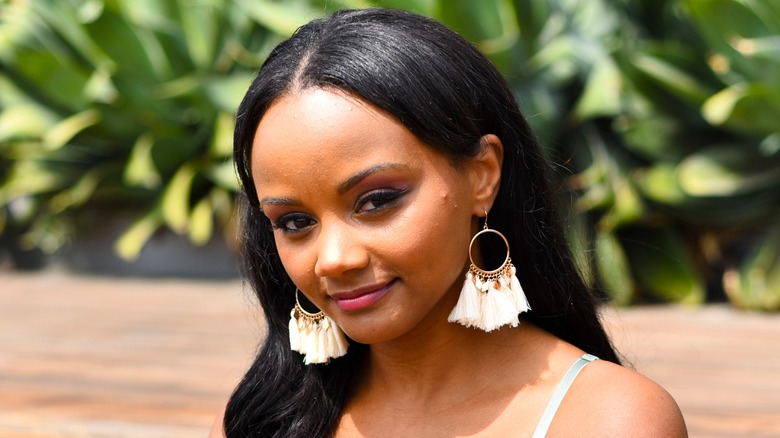 Michael Mattes/Shutterstock
"Days of Our Lives" viewers have witnessed the character of Chanel DuPree (Raven Bowens) quickly become an integral part of the Salem landscape, and her heated feud with Sloan Petersen (Jessica Serfaty) has become one of the most entertaining plot points on the soap opera. Chanel was revealed to be an old friend of Allie Horton's when she arrived in Salem in 2021. She quickly began causing conflict as she admitted her romantic feelings for Allie but then fell in love and married Allie's twin brother, Johnny DiMera. As time went on, Chanel's relationships with both Allie and Johnny were destroyed, and she also became embroiled in a stunning conflict with Sloan.
Meanwhile, Sloan has moved into the role of Salem's latest bad girl with her steamy romances with the likes of Alex Kiriakis and Eric Brady after moving to the fictional midwestern town in 2022. She's also known as a shark attorney who has helped some of the show's more devious characters such as Leo Stark get out of legal trouble.
After Sloan moved to Salem, she began tormenting and blackmailing Chanel and her mother Paulina Price (Jackée Harry). After weeks of trying to figure out what Chanel was hiding, it was finally revealed that she and Sloan had a tragic and intense connection.
Chanel is responsible for the death of Sloan's mother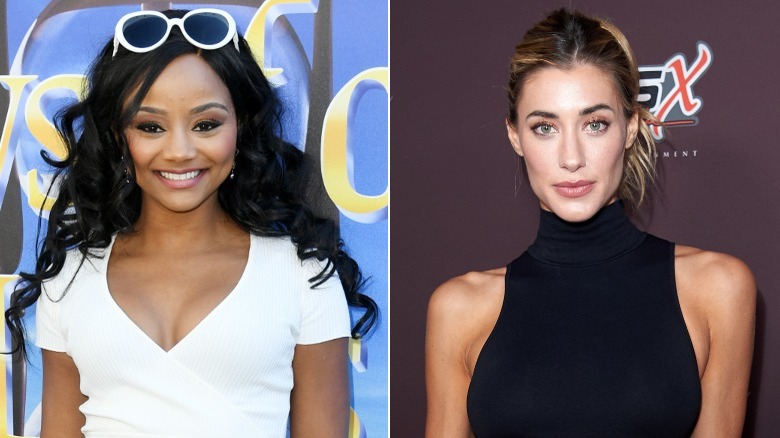 Unique Nicole & Jc Olivera/Getty
After much speculation, "Days of Our Lives" fans finally learned the reason behind Chanel DuPree and Sloan Petersen's heated feud. During an emotional episode, Chanel opened up to Allie Horton about her connection to Sloan, revealing that while in college in London, she had a torrid affair with Dr. Nathan Bedford, one of her professors and Sloan's father. Eventually, word of their affair got to his wife, Sloan's mother Martha Bedford, who texted Chanel and asked her to meet up on the roof of the university. When the two came face to face, Martha was angry and the two began to argue. Eventually, things got physical when Martha lunged, causing Chanel to push her away. However, Chanel didn't realize how close they were to the edge of the roof, and Martha fell to her death.
After the police arrived at the scene, Chanel's mother, Paulina Price, offered a large monetary donation to the university to keep the incident under wraps. The school then claimed that Martha had committed suicide. Of course, Sloan knew differently and set out to make Chanel pay for what she had done to destroy her family. So, she began blackmailing Chanel and Paulina, though the police ultimately got involved and worked to dissolve the issue.
However, Sloan hasn't forgiven nor forgotten Chanel's part in her mother's death.
Sloan's brother Colin always wanted revenge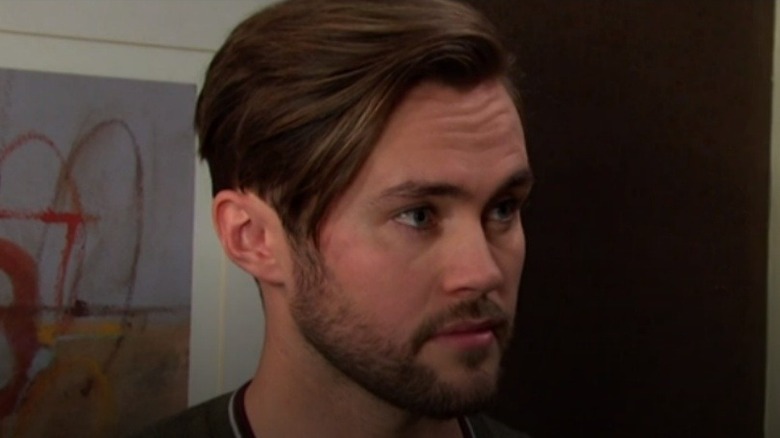 Peacock
Just when "Days of Our Lives" fans thought that Chanel DuPree and Sloan Petersen's feud was dying down, tensions were reignited when Sloan's troubling-making brother Colin Petersen (Jasper Newman) arrived in Salem. Colin's girlfriend Talia Hunter (Aketra Sevellian) helped him initiate the first phase of his own revenge plan when she applied to work at Chanel's bakery and later laced her baked goods with hallucinogenic drugs that led to half of Salem getting high and making poor choices.
After the drugging stunt, Colin encouraged Talia to play on Chanel's affection toward her and start up a romance as a way to get closer to her and ultimately hurt her more. Finally, Colin met up with Talia's older sister, police officer Jada Hunter (Elia Cantu), and she immediately became suspicious. Jada is now on to her sister's connection to Colin and suspects that she may have had something to do with the drugs ending up in the baked goods.
As Sloan's feud with Chanel rages on, it seems that Colin has entered the mix in a big way. Fans have been enjoying all of the drama between the two families, and the storyline could have the making of a years-long battle between Chanel and Sloan if the characters stick around Salem.