Meghan Markle's Friend Pens Heartfelt Mother's Day Message Honoring Her Philanthropy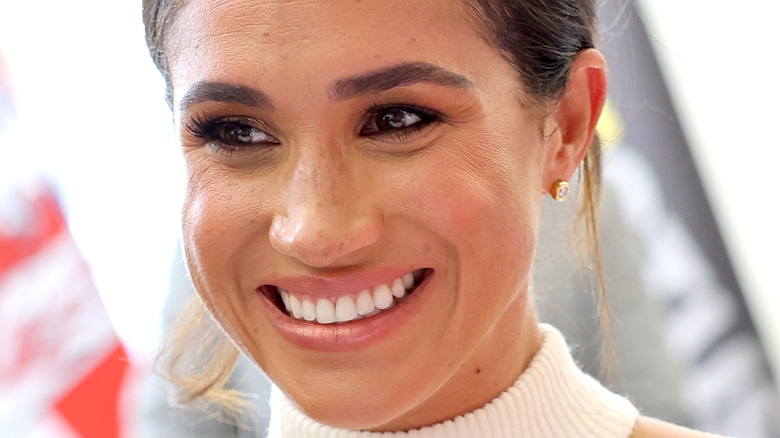 Chris Jackson/Getty Images
If Meghan, Duchess of Sussex, thought she could escape the critics by retreating to California with husband Prince Harry, Duke of Sussex, she was sadly mistaken. Already regarded with scorn and suspicion by the press, Meghan was blamed for tearing the prince away from his family, and virtually every move she has made since then has been blasted. Talking with Oprah about her in-laws: bad form. Making a production deal with Netflix: a mockery of the palace. The rumored renewal of her blog, The Tig: a desperate bid to stay relevant. 
Most recently, she caught heat for staying home when King Charles III was crowned. Although Meghan's decision to skip the coronation could be considered admirable on many levels — it avoided potential awkwardness between her and the royal family, for one — there were those who felt otherwise. She snubbed the man who gave her away at her wedding, some sniffed. And who passes up a historic occasion to throw a birthday party for a 4-year-old? As an added slap in the face, the Markle family gathered for an interview with an Australian TV station to dish about Meghan just days before the event. Her father, Thomas, accused her of ignoring him when he fell seriously ill; her half-sister, Samantha, called her an ingrate with a "toxic" royal marriage. 
Is Meghan really the villain so many are making her out to be? Not according to one of her friends, who wrote a touching tribute to her in honor of Mother's Day.
Meghan reached out to a grieving mom
Defying the haters, Kelly McKee Zajfen proved she's squarely in Meghan Markle's corner. Zajfen is a co-founder of Alliance of Moms, an outreach group providing support and guidance to young moms who have been in foster care. (According to their website, some 60% of girls in the Los Angeles foster system become pregnant as teens.) Meghan is not only one of the supporters of the program, but a friend who provided much-needed emotional and financial support in a time of grief. In July 2022, Zajfen's 9-year-old son, George, died suddenly after a brief illness. Per the Daily Mail, the Sussexes donated $5,000 to a GoFundMe for the family in the names of Prince Archie and Princess Lilibet.
Zajfen posted a loving message to the duchess on Instagram on May 12, along with a photo of them wearing Alliance T-shirts. "As Mother's Day approaches, I can't help but think of my own #commUNITY of Motherhood," Zajfen began. "I instantly think of you Meg. How incredibly nurturing and warm and open you are. What an incredible friend and mother." Declaring she was "in awe" of the duchess, Zajfen added, "You are always the first to say yes and support those you love. You are a fierce advocate for those who are in need."
Though the shout-out isn't likely to affect Meghan's post-coronation future with the royal family, it was a warm tribute to a woman who hasn't gotten much public praise in recent months.