What We Know About Ron DeSantis' Wife's Journey With Breast Cancer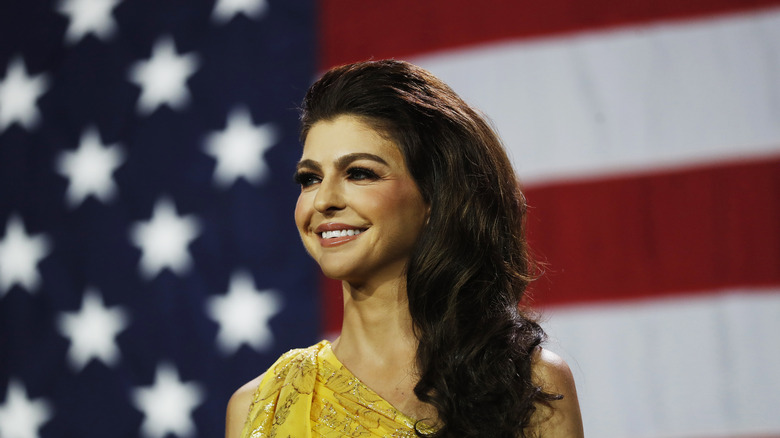 Octavio Jones/Getty Images
He may be the governor of Florida, but Ron DeSantis is a name that's quickly becoming recognized across the United States. The outspoken Republican politician built a name for himself even before becoming a famous governor, but it's the hotly debated policies he's begun signing into law while in his current position that has cemented his name in the headlines of media outlets everywhere.
It seems like all eyes are on DeSantis and what his next political move is going to be, especially whether or not he plans to run in the 2024 presidential election. Because of this, it can be easy to forget that the politicians we see on TV and read about in the news are also human beings with lives outside of the public eye. In fact, DeSantis has had a lot going on behind the scenes. Throughout his time in the spotlight, his family has been going through one of the hardest journeys any family could ever face. His wife, Casey DeSantis, has been bravely battling breast cancer, and her journey is simultaneously heartbreaking and inspiring.
Her breast cancer was missed the first time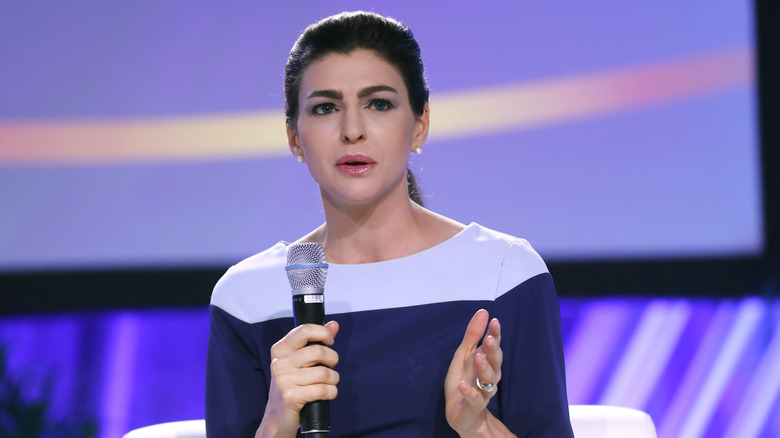 Octavio Jones/Getty Images
As we all remember, 2021 was a tumultuous year. The COVID-19 pandemic was in full force, forcing us to adjust our daily lives to avoid illness and keep those around us safe. For Casey DeSantis, 2021 was also the year she received a harrowing diagnosis no woman ever wants to hear: Her doctors discovered she had breast cancer.
According to her husband, the first lady of Florida knew something was wrong when she felt a lump in her breast (via SurvivorNet). She went to the doctor with her concerns. Despite being given the all-clear, DeSantis was determined to go back a second time and get a mammogram as she felt deep down that something was wrong. This was when her deepest fears became reality.
In October of 2021, Ron DeSantis revealed his wife's heartbreaking health diagnosis news to the public. "As she faces the most difficult test of her life, she will not only have my unwavering support but the support of our entire family, as well as the prayers and well wishes from Floridians across our state," he said, per Politico. The governor went on to call his wife of more than 10 years a "true fighter" and lovingly stated that she is the "centerpiece" of his family.
She is now cancer-free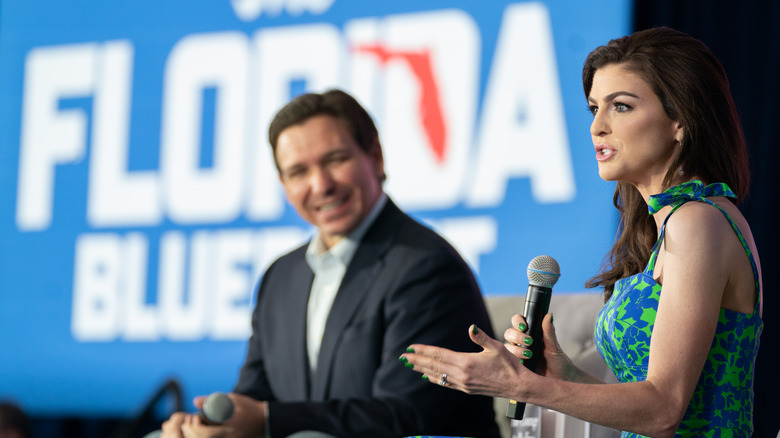 Sean Rayford/Getty Images
Being diagnosed with cancer is terrifying, and knowing that you'll have to begin an intense treatment can be intimidating and overwhelming. However, Casey DeSantis began fighting the illness immediately, proving her husband right that she is a true fighter. She began chemotherapy treatments soon after her diagnosis, and in January of 2022, Governor Ron DeSantis announced that his wife had finished the last chemotherapy treatment in her plan. Per West Palm Beach TV, the governor was shaken from the ordeal, calling it "not the most fun thing to watch someone go through."
Two months after completing her final round of chemotherapy, the first lady has been declared cancer-free, according to a statement obtained by WPTV. Her reaction to the great news is that she felt "blessed, grateful, and humbled" upon hearing it. She also shared some uplifting words for other women going through the same journey, saying, "Have faith and stay strong."