The Bold And The Beautiful Failed Romance: Thomas And Sally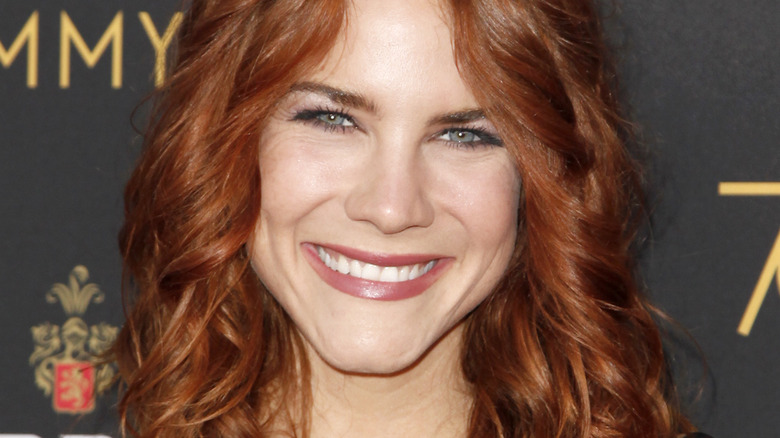 Tibrina Hobson/Getty Images
Sally Spectra (Courtney Hope) hasn't been the luckiest in love throughout her time on "The Bold and the Beautiful" and "The Young and the Restless." She's currently embroiled in the latest of many love triangles with the Newman brothers on "Y&R," Nick Newman (Joshua Morrow) and Adam Newman (Mark Grossman). That dynamic is complicated enough, but her unplanned pregnancy has created a further divide between the brothers. Adam has been confirmed as the father of her baby, but she's still in a relationship with Nick. 
The saga with Nick and Adam is far from Sally's first disastrous relationship, and it's not even her first failed coupling in Genoa City. When she first arrived in the community, she took a liking to powerful businessman Jack Abbott (Peter Bergman). Many in town scoffed at the age gap, but they tried to make it work anyway. In the end, Sally was her own downfall, with her secrets, lies, and manipulations breaching Jack's trust. 
However, before Sally made it to Genoa City, she was living in Los Angeles, and she crashed and burned in love there as well. Her engagement to Wyatt ended in her faking a terminal illness and kidnapping his high school sweetheart. Before Wyatt, she was with Forrester heir Thomas Forrester, and that had its own unique set of challenges that, like all of the others, failed in the most miserable of ways. 
Sally's desire to be a power player in fashion drove her to Thomas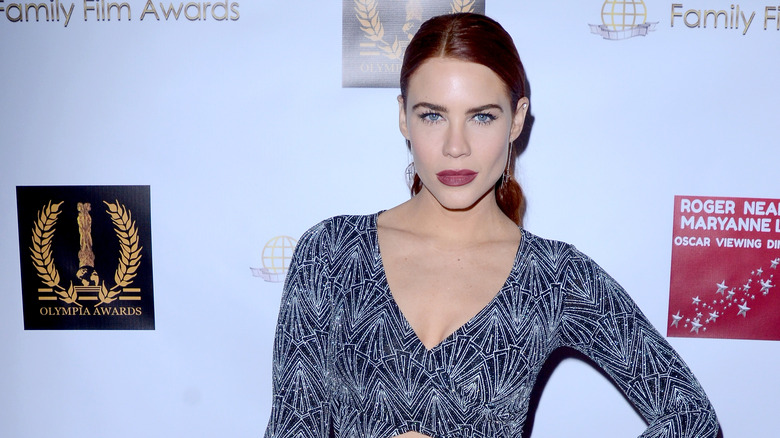 Kathy Hutchins/Shutterstock
Sally Spectra was a natural in the fashion industry. She had the talent, the drive, and the genetics to steer her in the direction of success. However, one thing she didn't have was the following or the capital to fund her expensive dreams. Sally saw numerous opportunities to garner public exposure by getting caught on camera in altercations with Forrester Creations co-CEO Steffy Forrester (Jacqueline MacInnes Wood). 
Eventually, Sally and Thomas connected, and while it wasn't necessarily love at first sight, it did eventually develop into something more. The passion was ignited between them, and Sally's career aspirations had reached an all-time high. However, her thirst for success got the better of her, and despite her best judgment, she agreed to execute a scheme to steal top-secret designs from Forrester Creations. 
Even though Sally could have gone to jail for this, Thomas remained by her side. His family, on the other hand, wanted her far removed from their company. It should have been the hurdle to tank their relationship for good, but it was a reemergence from Thomas' ex, Caroline Spencer (Linsey Godfrey) that derailed their love permanently.
Thomas left Sally after believing his son's mother was dying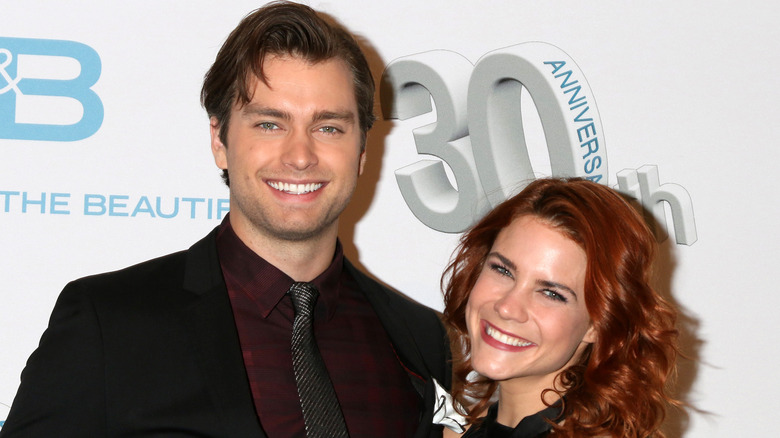 Kathy Hutchins/Shutterstock
A major mitigating factor in the downfall of Thomas Forrester and Sally Spectra's relationship was his son, Douglas Forrester. While Douglas was only a small child and didn't do anything wrong, his mother, Caroline Spencer, had an agenda to create a nuclear family with herself, Douglas, and Thomas. Caroline was willing to do whatever it took to make that happen, including resorting to a nefarious scheme to do so. 
At the urging of her uncle, Bill Spencer (Don Diamont), Caroline agreed to fake a terminal illness to get Thomas back and move to New York City with him. Even though Thomas was madly in love with Sally, Caroline was the mother of his son, so he was conflicted about how to proceed. Caroline and Bill upped the ante, and with Thomas fully engrossed in their deceit, he ended his relationship with Sally. 
Even though viewers knew Caroline was faking her fatal disease, Sally and Thomas were successfully duped by the lie. There's a great deal of twisted irony attached to the plot because Sally would pull from that same well years later when she faked a fatal disease to keep Wyatt Spencer (Darin Brooks) by her side. Thomas broke up with Caroline after she confessed her secret to him, but despite reuniting for a brief time, Sally and Thomas broke up yet again when he went back to Caroline.