Sharon's Journey With Bipolar Disorder On The Young And The Restless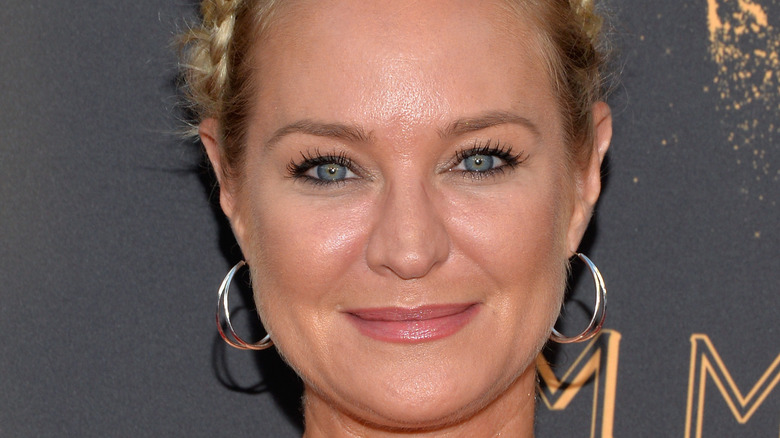 Michael Tullberg/Getty Images
One of the most beloved characters on the current canvas of "The Young and the Restless" is undoubtedly longtime heroine Sharon Rosales (Sharon Case). Many of Genoa City's troubled residents find themselves stopping at her coffee shop, Crimson Lights, seeking not only a delicious latte but a lending ear and encouraging life advice. However, despite Sharon's current status as a well-respected member of the community, it wasn't always the case. There was a dark time in Sharon's life when she was considered the town pariah because of a scandalous string of misdeeds. 
Sharon developed a negative reputation in town for frequently lying, flying off the handles, and causing chaos in the lives of those around her. At one point, in a fit of rage, Sharon became somewhat responsible for long time rival, Phyllis Summers (Michelle Stafford), plummeting down a set of stairs and landing in a coma. Sharon's need to protect one of her lies from her web of deception superseded everything else. 
However, viewers learned that Sharon's actions weren't the result of someone who was purely evil on the inside. Instead, Sharon was suffering from something that many viewers at home can relate to in some manner. Sharon had bipolar disorder and, when unmedicated, she made decisions she otherwise wouldn't have made. The first clue was absolutely Sharon's unusual behavior and her decision making which was noticeably altered compared to her normal choices. 
Sharon's unusual behavior raised a great deal of red flags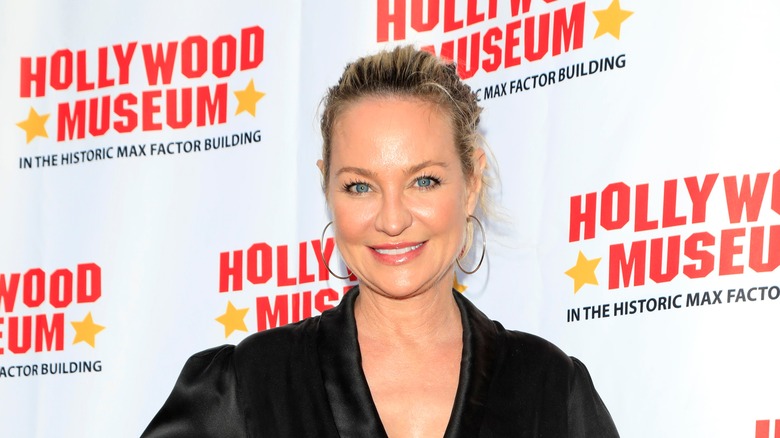 Kathy Hutchins/Shutterstock
The typical behavior of Sharon Rosales started having a noticeable tonal shift that led to speculation something was going on with her mental health. For starters, Sharon entering into a marriage with her ex-husband, Nick Newman's (Joshua Morrow) father, Victor Newman (Eric Braeden) was the first sign that all wasn't well. Sharon and Victor are widely considered to be one of the worst couplings in the history of "The Young and the Restless." Not only this, but Sharon was going out of her way to protect secrets and lies, becoming devoid of any semblance of honesty. 
Sharon wanted revenge for Nick leaving her for Phyllis Summers, so she altered the paternity test results for his daughter, Summer Newman (then Hunter King), to make it seems as if Jack Abbott (Peter Bergman) was her biological father. Once Sharon was discovered by Phyllis, they had a struggle in a stairwell, resulting in injuries to Phyllis that left her in a coma. 
However, one of the biggest moments that set off alarm bells that all wasn't right with Sharon was the time she set fire to the Newman ranch. Not only was the impulsive move completely out of character for Sharon, but she could've cost members of her extended family their lives. At this point, intervention had to take place and the decision to find out what was ailing Sharon was made. 
Sharon was eventually diagnosed with bipolar disorder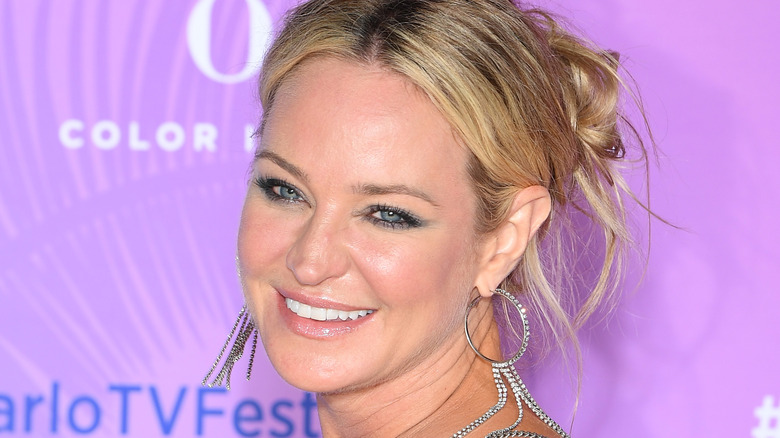 Pascal Le Segretain/Getty Images
After the incident where Sharon burned down the Newman ranch in a fit of rage, her mental health struggles came to light. Sharon was diagnosed with bipolar disorder, and it became not only an explanation for the shift in her character's decision making, but it also gave her something new to focus on after being somewhat directionless. However, Sharon's journey with the disorder hasn't been the easier of roads, and she's made plenty of additional mistakes since learning what she suffers from. 
Sharon spent several stays in the mental health facility where she believed herself to become pregnant with her then-husband Dylan MacAvoy's (Steve Burton) baby. Sharon not only believed she went through an entire pregnancy, but she thought she birthed the child and paraded around as if it was her own. The child was actually Nick Newman's son with Sage Newman.
Sharon was so caught up in her own delusion that she genuinely believed continuing to pass the baby off as her own was the correct thing to do. Eventually, the truth was revealed, and once again, everyone in Sharon's life walked away reeling from the pain caused by her battle with bipolar disorder. 
Sharon has gone off her meds or had issues with them on more than one occasion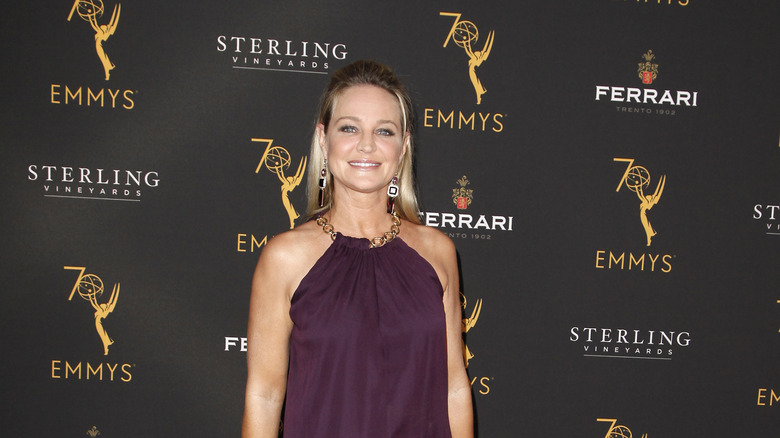 Tibrina Hobson/Getty Images
Sharon Roslaes, for the most part, has been a model patient when it comes to taking her medication, but there have been occasions where she slipped up and wasn't taking them. Sharon not being on her bipolar meds is one of those things that might seem inconsequential in the beginning, but eventually, it blows up into a much larger problem.  
Anytime Sharon's gone off her meds, it's been the responsibility of those around her to help turn the situation around. Detective Rey Rosales (Jordi Vilasuso) is a primary example of Sharon having fighters in her corner. Sharon meeting Rey and eventually falling in love with him proved to be one of the best decisions she could've made. Rey's ability to keep Sharon stable and in check was a driving force for her to make a better life for herself.  
Sharon is currently thriving after becoming stable on her meds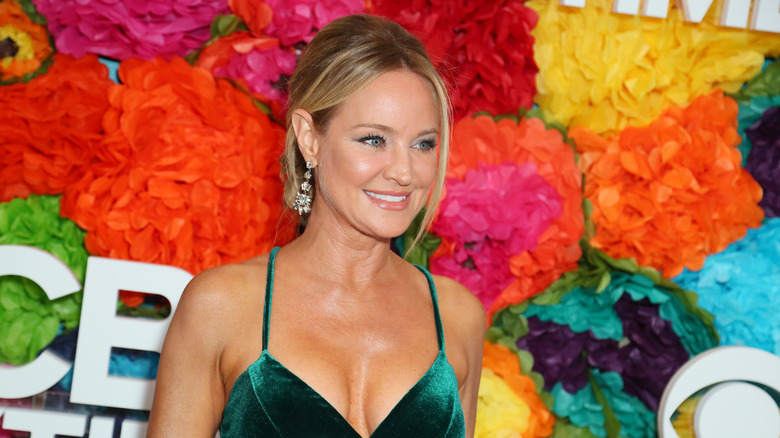 Leon Bennett/Getty Images
Even though Ray Rosales passed away in early 2022, Sharon hasn't faltered or stopped taking her meds. Sharon's battle with breast cancer and the eventual death of her husband were two major triggers that could've caused setbacks in her recovery, but Sharon was determined to make it work. Now, Sharon can be seen on a regular basis having coffee with the likes of Chance Chancellor (Connor Floyd) and Sally Spectra (Courtney Hope), giving them the best possible advice. 
Helping Chelsea Lawson (Melissa Claire Egan) following her unsuccessful attempt to take her own life has been a recent focus for Sharon. Being able to transpose all of her energy regarding the topic into Chelsea, she has changed her life for the better. Chelsea's thriving for the most part, and Sharon's journey with bipolar disorder is finally taking one (final?) spin on the merry-go-round of unpredictability. 
If you or someone you know needs help with mental health, please contact the Crisis Text Line by texting HOME to 741741, call the National Alliance on Mental Illness helpline at 1-800-950-NAMI (6264), or visit the National Institute of Mental Health website.