Who Is The Father Of Gabi's Daughter Arianna On Days Of Our Lives?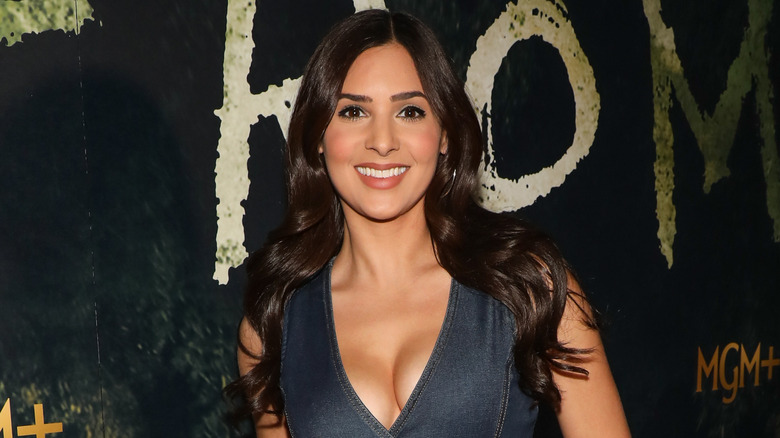 Paul Archuleta/Getty Images
"Days of Our Lives" fans who have been watching the soap opera for many years love a good legacy character, and that's exactly what Gabi Hernandez's daughter Ariana Horton is. Although the character of Gabi (Camila Banus) and her family haven't been staples in Salem for decades, they have certainly made their mark on the soap opera, especially since Gabi shares a daughter with one of the most beloved characters on the sudser, Will Horton (Chandler Massey).
Arianna was born to Gabi and Will when they were fresh out of high school, and her birth had plenty of drama surrounding it. Gabi met Will in high school and the two became good friends. They eventually started dating, but their relationship fizzled out as many teen romances do. However, during a stressful period in both of their lives, they reunited for one romantic night, which led to Gabi's pregnancy. Of course, this was just the first milestone in Gabi's complicated love life.
Following their one night together, Gabi began dating Nick Fallon, and the two got serious. Meanwhile, Will struggled with his sexuality and eventually came out as gay to his friends and family members. With all the turmoil going on in Will's life, he agreed to let Nick pretend to be the baby's father, and even nearly signed his parental rights away after being blackmailed by Nick.
Will Horton is Arianna's biological father
As "Days of Our Lives" fans watched Gabi and Nick grow closer, they also saw a budding romance between Will and Sonny Kiriakis. Eventually, Gabi agreed to marry Nick, but after Chad DiMera found out the truth about her baby's paternity, he exposed the truth to all of Salem. Gabi and Nick were later kidnapped by one of Nick's former prison mates, and Will and Sonny came to their rescue. As Will stayed behind to help Nick, Sonny was set to escort Gabi home when she went into labor. The two found shelter and Sonny delivered Gabi and Will's baby girl, whom they named Arianna Grace after their late sisters.
After Gabi and Nick finally called it quits, Will and Sonny proposed that Gabi and Arianna move in with them so that they could all raise the baby together. Gabi agreed and Arianna quickly had a big family, complete with two fathers. As the years went on, Will, Gabi, and Sonny all continued to raise Arianna together. Despite plenty of ups and downs in all of their relationships, the trio always made sure that their daughter's needs were taken care of.
Arianna now has connections to three of Salem's most prominent families.
Understanding Arianna Horton's family ties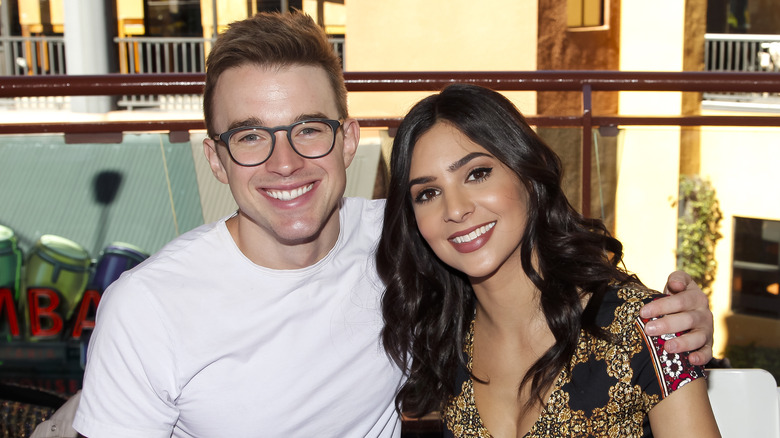 Tibrina Hobson/Getty Images
Arianna Horton is not only a "Days of Our Lives" legacy character, but she also has ties to three of Salem's most beloved and prominent families. Because Gabi's brother is police commissioner Rafe Hernandez, their family has earned the respect of many Salemites through the years. Meanwhile, Will is a legacy character himself, born to a Horton and a Brady, making Arianna the granddaughter of Sami Brady and Lucas Horton, as well as the great-granddaughter of Roman Brady, Kate Roberts, and Marlena Evans. Arianna is also related to other fan-favorite characters such as Tom and Alice Horton, Shawn and Caroline Brady, Johny and Allie DiMera, Austin and Billie Reed, and many more.
Of course, because Sonny is Arianna's adoptive dad, the Kiriakis family also considers Arianna one of their own, making her important to members of the Kiriakis family tree like Justin, Victor, Maggie, Philip, Xander, and Brady Black.
It's clear that Arianna Grace Horton is more than just Gabi and Will's daughter. She is one character that has connections to nearly all of Salem's most important and beloved characters, making her one legacy character that fans love to watch.