Why Did The Bold And The Beautiful's Steffy Cheat On Liam With His Father?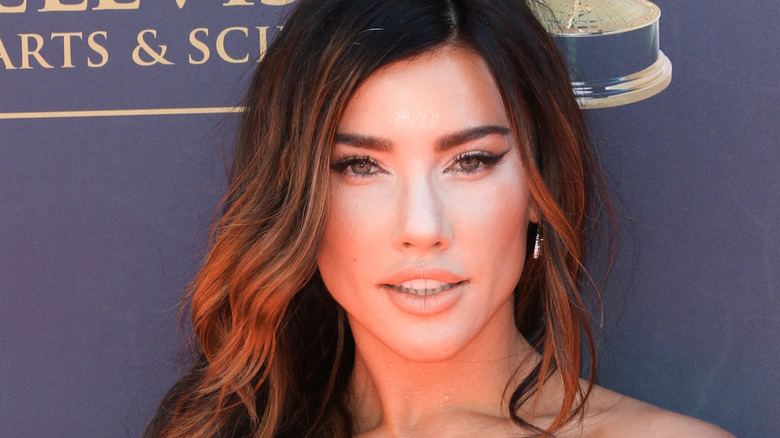 Paul Archuleta/Getty Images
In the world of soap operas, rarely do couples get a genuinely happy ending after finding love. Given the endless nature of the episodes, even the best of pairings will experience significant roadblocks throughout their love stories. One of the best examples of that in "The Bold and the Beautiful" is the on-again/off-again relationship between Steffy Forrester (Jacqueline MacInnes Wood) and Liam Spencer (Scott Clifton). 
Prior to Liam and Steffy ever becoming an item, she was intimately involved with his father, Bill Spencer Jr. (Don Diamont). Steffy's attraction to Bill developed while he was with Katie Logan (Heather Tom), and they engaged in an affair. However, once Bill chose to work things out with Katie, Steffy and Liam's relationship began to blossom. A major hurdle for them was his tendency to flip-flop between Steffy and Hope Logan (then Kim Matula). Bill, knowing Steffy quite well, made frequent attempts to remove Hope from the equation, so Liam could settle into a life with Steffy. 
Hope wasn't the only woman for whom Liam had a white knight complex, however. When Bill was aggressively trying to destroy Spectra Fashions to obtain their location for a skyscraper, Liam became a champion for Sally Spectra (Courtney Hope). It was his unyielding support for Sally that destroyed his marriage to Steffy because one minuscule indiscretion with the crimson-haired designer sent her fleeing into the arms of Bill, his father, and her former flame. 
Liam's confession about kissing Sally drove her into Bill's arms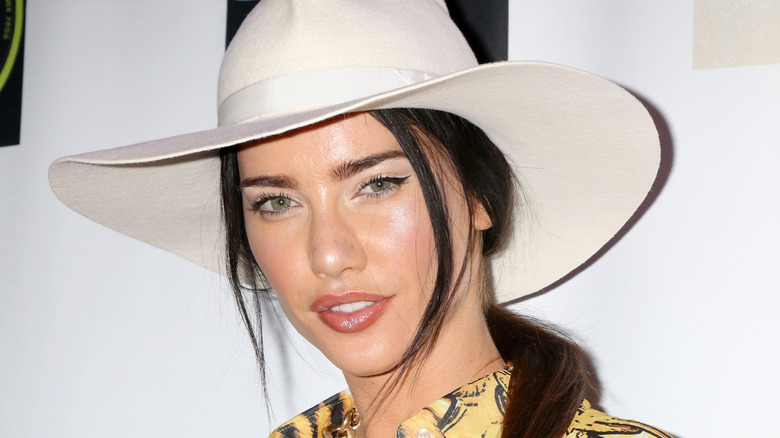 Kathy Hutchins/Shutterstock
Steffy Forrester endured a lot of wishy-washy behavior from Liam Spencer because of his love for Hope Logan. However, at the time of this particular incident, Hope was away in Italy and far removed from his life. It didn't seem as if she had any competition to contend with, but Liam's insistence on being Sally Spectra's saving grace understandably caused tension between them. Meanwhile, Bill Spencer was bound and determined to flatten everything Sally held dear inside her building, so it could become a prime spot of real estate for his media empire. 
Unbeknownst to Bill at the time, Liam was inside the building alongside Sally when it was scheduled for demolition. For a moment, it seemed as if Sally and Liam wouldn't survive the implosion, and they shared a kiss in the heat of the moment. Liam, always known to be too good for his own sake, was wracked with guilt and couldn't stop himself from confessing everything to Steffy. Unfortunately for Liam, Steffy didn't process his confession well and fled their home to spend the night at her grandfather, Eric Forrester's (John McCook), home. 
While there, Bill stopped over, and it was the wrong person at the right time, and they slept together. In many ways, Steffy was too fragile to understand the gravity of what she was doing at the time, and after their encounter, she just wanted to put the horrendous night behind her. 
Steffy became pregnant shortly after her affair with Bill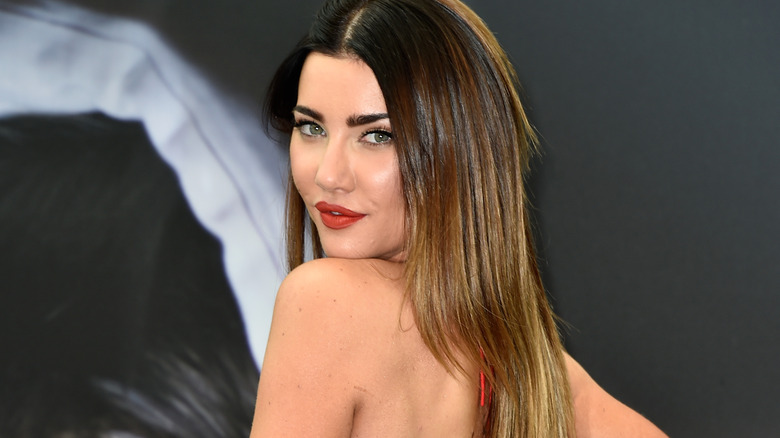 Pascal Le Segretain/Getty Images
Liam Spencer's tiny peck with Sally Spectra while seemingly on death's door was now nothing compared to the megawatt betrayal Steffy Forrester committed with his own father. For a while, Steffy was able to shelve the incident, but an unexpected surprise threatened to change everything and completely destroy her marriage. Steffy discovered she was pregnant which, after losing a child with Liam in the past, should've been a joyous occasion. However, Steffy was terrifyingly unaware of which of the Spencer men fathered her baby, so a DNA test was in order. 
Fortunately, it proved Liam was the father, but Steffy made a grave error in judgment and left the results somewhere that Liam could find them. Once he learned what she did with Bill, it was the end of their marriage. The couple never truly recovered after that incident, and Liam was ready to write off both of them on a permanent basis. His relationship with Bill also became a toxic cesspool of disappointment. 
Luckily, they've all managed to get back on better terms again in recent years. Overcoming their betrayal took time, along with some serious healing and rebuilding, but it's been mostly successful. Even though they're both married to other people now, the spark between Liam and Steffy is still there, and if things remain poor between Hope and Liam, he might attempt to get her back for another shot at love someday.