What Was The Inspiration Behind Beyoncé's Renaissance Album?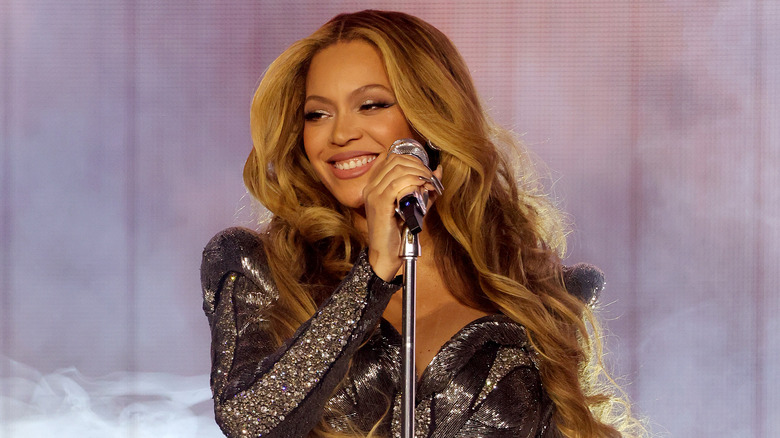 Kevin Mazur/Getty Images
Beyoncé's seventh studio album "Renaissance" went platinum just a few months after its release. The album also helped Beyoncé to make Grammy history by winning four Grammy Awards, taking her total amount of Grammy wins up to an impressive 28.
The inspiration behind such a fabulous album was none other than Beyoncé's mother's nephew, Uncle Johnny (if you have done the work you will have realized he was not actually her uncle). Johnny has been one of the main inspirations behind "Renaissance."Ahead of the album's release, Beyoncé wrote on her website (via People): "A big thank you to my Uncle Johnny. He was my godmother and the first person to expose me to a lot of the music and culture that serve as inspiration for this album." She also paid homage to the community by stating, "Thank you to all of the pioneers who originate culture, to all of the fallen angels whose contributions have gone unrecognized for far too long. This is a celebration for you."
Beyoncé has referred to Johnny on more than one occasion, including at the 2019 GLAAD Media Awards. "I wanna dedicate this award to my Uncle Johnny, the most fabulous gay man I ever knew. He helped raise me and my sister. He lived his truth, he was brave and unapologetic during a time when this country wasn't as accepting," Beyoncé said during her acceptance speech for the Vanguard Award alongside husband Jay-Z. 
Other members of the Knowles family have opened up about Johnny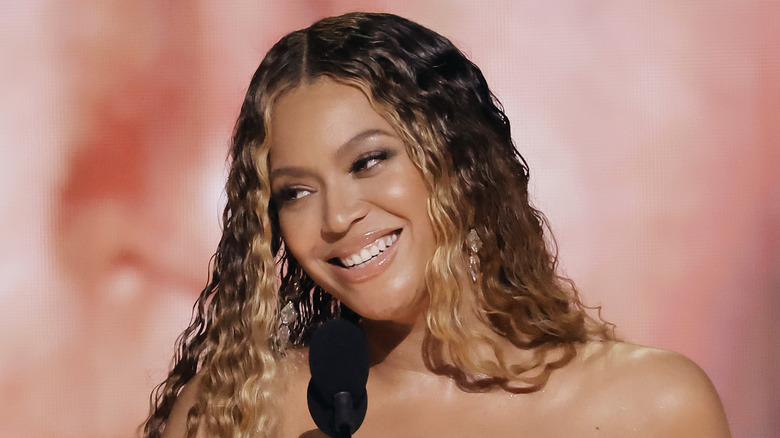 Kevin Winter/Getty Images
Beyoncé's mother, Tina Knowles, also acknowledged how close she was to Uncle Johnny in an Instagram post from July 2022. In the lengthy dedication post, she wrote: "Solange and Beyonce worshiped him. He helped me raise them. And influenced their sense of style and uniqueness! He made Beyoncé's Prom Dress. Last night she told me to listen closely at the end of the song "Heated" and I heard for the first time her saying 'Uncle Johnny Made my dress and I got so teary eyed. You see Johnny loved house music! And introduced my kids to it early on. He is smiling from Heaven at Bey right now! Saying 'you did that Ms Thing'! We love you Johnny and we miss you constantly. Wish you were here to dance with me we would tear it up!!!"
It's clear that Johnny had a huge impact on the whole of the Knowles family and continues to do so even after his death from HIV complications.
He was clearly a beloved figure to Beyoncé and family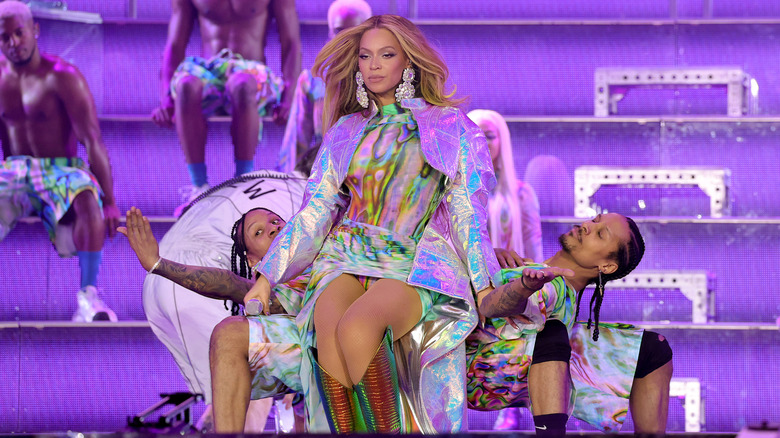 Kevin Mazur/Getty Images
As mentioned by Tina Knowles, Johnny was heavily involved in making clothes for Beyoncé and made several pieces for her himself. Though he isn't here anymore, it isn't a stretch to believe he was some of the fashion inspiration behind "Renaissance."
It's clear that Johnny inspired Beyoncé, Solange, and Tina in many, many ways. His love of house music and refusal to live in a way where he was hidden are both obvious inspirations for "Renaissance' and for Beyoncé in general. In an Instagram post shared about a month before the release of "Renaissance," Beyoncé wrote, "My intention was to create a safe place, a place without judgment. A place to be free of perfectionism and overthinking. A place to scream, release, feel freedom. It was a beautiful journey of exploration. I hope you find joy in this music. I hope it inspires you to release the wiggle. Ha! And to feel as unique, strong, and sexy as you are."
Uncle Johnny may be gone, but his legacy lives on through Beyoncé's memory and her homages to him.