Whatever Happened To Karen Spencer From The Bold And The Beautiful?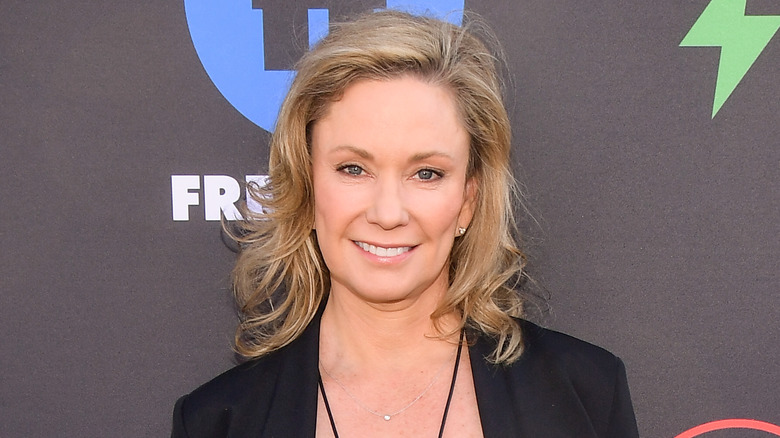 Matt Winkelmeyer/Getty Images
One of the most intriguing characters from "The Bold and the Beautiful's" grand ensemble was Karen Spencer. Exclusively played by Joanna Johnson from 1991 to her final appearance in 2014, this character's story arc went from being kidnapped as a child to ascending to the lofty heights of holding a majority stake in a media conglomerate. Karen is the daughter of publishing magnate Bill Spencer (Jim Storm) and the identical twin sister of Caroline Spencer (also Joanna Johnson).
One of the most important storylines in Karen's life is her coming out and introducing her girlfriend and later spouse, Danielle Spencer (Crystal Chappell), to her family and the broader Los Angeles community. This marked the first time a major character identified as LGBTQ+, demonstrating the show's aim to reflect a modern, progressive society. It was an important storyline to the actor as this mirrored Johnson's personal life, as she later came out herself. Johnson reflected on these similarities between Karen and herself in an interview with TV Guide. "As an actress, I was always lying and avoiding. I never told my agents. Back in the early days of 'B&B,' I told nobody except for my good friend Susan Flannery [Stephanie]," Johnson said. "I'm sure others in the cast suspected, but I kept a distance because I feared their response." Let's look back at Karen's story and her eventual departure.
Karen was kidnapped as an infant and raised in Texas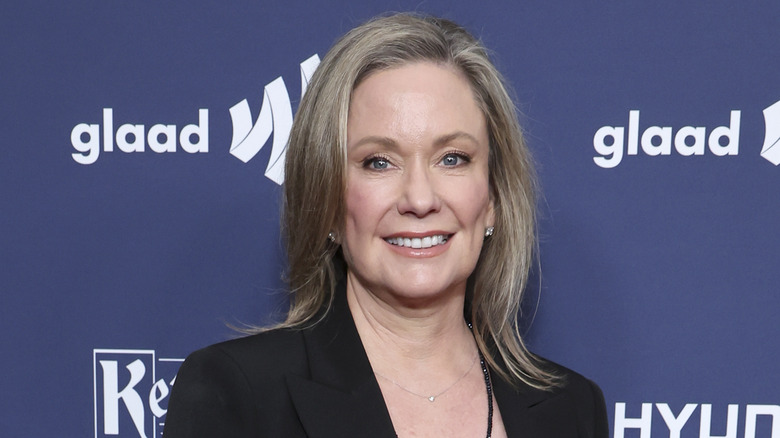 Randy Shropshire/Getty Images
Karen Spencer's story began in turbulent circumstances as she was kidnapped as a child by a rogue waitress, Bonnie Roberts, and raised in Starlight, Texas. As an adult, she went by the name Faith Roberts and worked at a diner where she was one day spotted by Blake Hayes (Peter Brown). He didn't quite believe what he saw as she was identical to Caroline Spencer, Ridge Forrester's (then Ronn Moss) ex-wife. Caroline's death from leukemia had left Ridge feeling distraught as she was his first true love. Knowing this, Blake sought to use Karen to attract Ridge's attention so that he would separate from Dr. Taylor Hayes (Hunter Tylo), who Blake was in love with.
Blake brought Karen back to Los Angeles and reunited her with her father, Bill Spencer, who matched her fingerprints to those taken from the crib she was snatched from. Karen then met Ridge, who no doubt had nostalgic memories flooding back, but given he was happily married, he only regarded Karen as a friend. An infuriated Blake knew his plan was foiled, so he attempted to kidnap Karen, but thankfully, Bill and Thorne Forrester (then Jeff Trachta) rescued her.
Karen lied about being pregnant to get even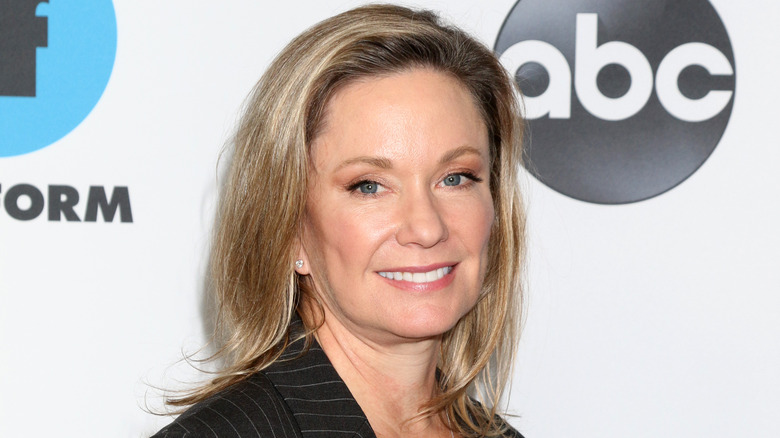 Kathy Hutchins/Shutterstock
A later storyline showed a dark and punishing side to Karen Spencer's character as she sought to get even with someone who committed an unforgivable deception.
Karen formed a friendship with Forrester Creations CEO and legendary femme fatale Brooke Logan (Katherine Kelly Lang) and soon befriended her attorney, Connor Davis (Scott Thompson Baker). This friendship with Connor soon turned romantic, placing Karen in a compromising situation as she was snapped kissing Connor by Brooke's confidante, Shelia Carter (Kimberlin Brown). Karen had to remonstrate with Brooke and convince her nothing was happening between her and Connor.
Karen and Connor did eventually date, but Karen was cautious about being intimate with Connor as she wanted proof that he was HIV-negative before doing so. One night, Connor deliberately got Karen drunk and took advantage of her without using contraception. He was overheard boasting about this by Macy Alexander (Bobbie Eakes), who, despite having previous differences with Karen, acted in solidarity with her by informing Karen. In retaliation, Karen pretended she was pregnant with Connor's child, prompting them to get married. However, after Karen made her way to the end of the aisle to exchange vows with Connor, she unleashed a big reveal that she had duped him the whole time. Although this ultimately saw them separate, it felt right that Connor was owed one. Karen then left Los Angeles and returned to Starlight, Texas.
Karen had an important love story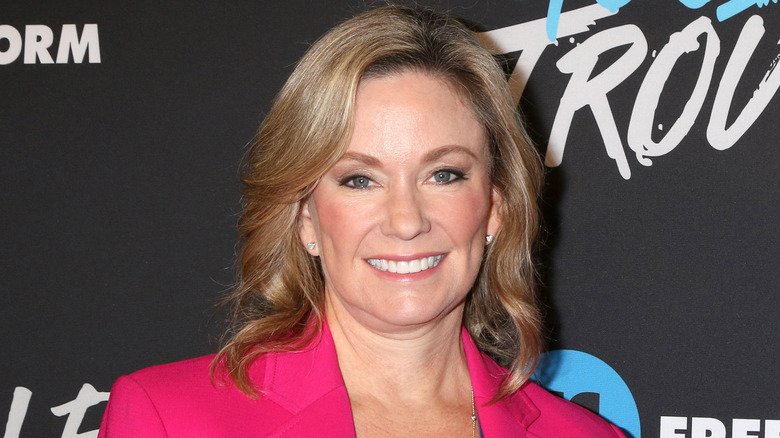 Kathy Hutchins/Shutterstock
Karen Spencer returned to the show in 2009 for her father, Bill Spencer's funeral, where she was shocked to learn that she would inherit a 50% share in his media conglomerate, Spencer Publications. Another fleeting return in 2012 saw Karen attend the wedding of her brother Bill Spencer Jr. (Don Diamont) and Katie Logan (Heather Tom).
A more permanent return to Los Angeles saw Karen introduce the family to her daughter, Caroline Spencer II, named after her late sister. She also introduced her partner Danielle who had previously been presented only as a friend. However, knowing Bill's homophobic attitudes, Karen kept this revelation from him, but with her daughter and her daughter's boyfriend, Thomas Forrester's (then Adam Gregory) encouragement, she finally told Bill. To her surprise, Bill was very understanding and welcomed Danielle into the family marking a significant evolution in his character.
Due to Bill's alcoholism, his marriage with Katie irrevocably broke down, and a divorce settlement was reached. As part of this settlement, Katie was awarded a 1% stake in Spencer Publications, which she transferred to Karen. This transfer meant Karen now possessed a majority stake in the company, which equipped her with the power to fire Bill. She duly did so and replaced him with Katie, but the company's status soon faltered under her leadership. Bill cleverly managed to trick Katie into signing a document that agreed to his reinstatement, to which Karen had no choice but to acquiesce. This outcome reverted Karen to a 50% stake with Bill.
Karen Spencer hasn't returned to Los Angeles since 2014, but she still leaves a meaningful legacy by helping "The Bold and the Beautiful" become a space where characters of all diversity can flourish.