Who Are All Of Bill's Children On The Bold And The Beautiful?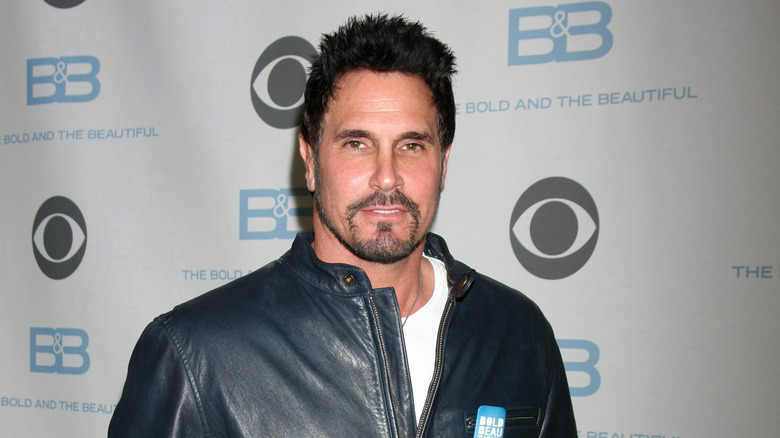 Kathy Hutchins/Shutterstock
Bill Spencer (Don Diamont) is arguably one of the most notorious villains in "The Bold and the Beautiful" history. Bill has proven countless times his willingness to break the rules, and the law, to achieve his goals no matter the cost. At one point, Bill demolished a building with one of his children inside because it was prime real estate. While Bill has taken a softer approach to life in recent years, his latest affiliation with career criminal Sheila Carter (Kimberlin Brown) had everyone scratching their head until they learned the truth.  
Prior to his dark fake "love" with Sheila, Bill was all about his family. He had a few personal setbacks, being rejected by sisters Brooke Logan (Katherine Kelly Lang) and Katie Logan (Heather Tom). However, that shouldn't have pushed him over the edge in the way that it seemingly did. What his family didn't realize, though, was the personal sacrifice Bill was making for the sake of his family. In order to put Sheila behind bars for life, Bill pretended to be in love with her as a means to coerce a confession for past murders. 
At the root of everything, there isn't anything Bill wouldn't do for his children. Bill proved that by putting it all on the line to take down Sheila. However, like any family, his relationship with his kids has had its ups and downs. All three of Bill's children have had their spirits lifted and their hearts broken by the man they call "Dad." 
Wyatt is Bill's oldest son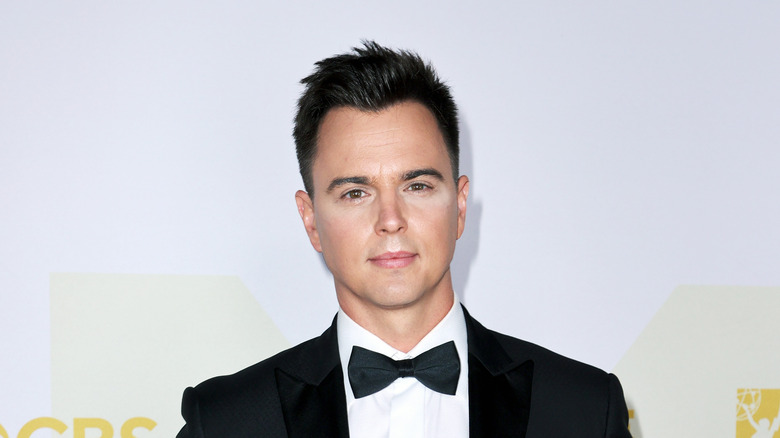 Kevin Winter/Getty Images
Wyatt Spencer (Darin Brooks) is the eldest child of the Spencer Publications CEO, the result of a tryst between Bill and Quinn Fuller (Rena Sofer). Bill and Quinn never had anything more than electric sexual chemistry, but that was enough to result in the conception of Wyatt. In a pattern that would be repeated in his life, Bill didn't know of Wyatt's existence until his son was an adult. 
For the most part, Wyatt and Bill have maintained a fairly close relationship over the years. While one of Bill's other children has stood up to him more often and questioned his ethics, Wyatt is typically the son that follows orders. However, when Wyatt engaged in a secret relationship with Bill's ex-wife, Katie Logan, it was the biggest test of their father-and-son dynamic. After discovering their involvement, Bill strictly forbade it and used shady tactics to manipulate Wyatt into calling things off. 
Bill also didn't approve of Wyatt's relationship with Sally Spectra (Courtney Hope) either and actively encouraged him to leave her for his high school sweetheart, Flo Fulton (Katrina Bowden). Eventually, Wyatt and Bill got back on a better path, and the former continues to work at the family company. Wyatt, however, was one of the active voices encouraging Bill to leave Sheila after learning about their twisted affair. 
Liam is Bill's middle son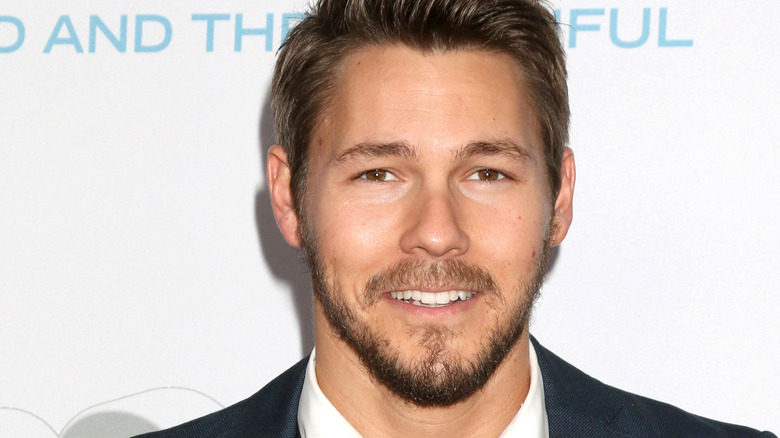 Kathy Hutchins/Shutterstock
Like Wyatt Spencer, Bill's middle son, Liam Spencer (Scott Clifton) was a surprise child that he wasn't aware of until he was an adult. After Liam's mother passed away from breast cancer, he made his way to Los Angeles and formed a relationship with Bill. While Liam initially started out working for the family company and being a dutiful son, it wouldn't be long before the two men started butting heads. Bill and Liam are polar opposites on the morality spectrum, and that difference has been on full display over the years. 
Bill demolished the Spectra building with Liam inside, and he could've killed him as a result. After that took place, Liam confessed to his wife, Steffy Forrester (Jacqueline MacInnes Wood) that he kissed Sally Spectra in the rubble, and her actions caused another rift between Liam and Bill. That night, Steffy sought comfort in the arms of Bill and they slept together, leading to a paternity scandal with Bill being the potential father of their child. 
Eventually, Liam and Bill worked through their issues, and Liam returned to the family company. They've never been as close as Wyatt Spencer and Bill, but when push comes to shove, Liam and Bill are there for one another. 
Will is Bill's youngest son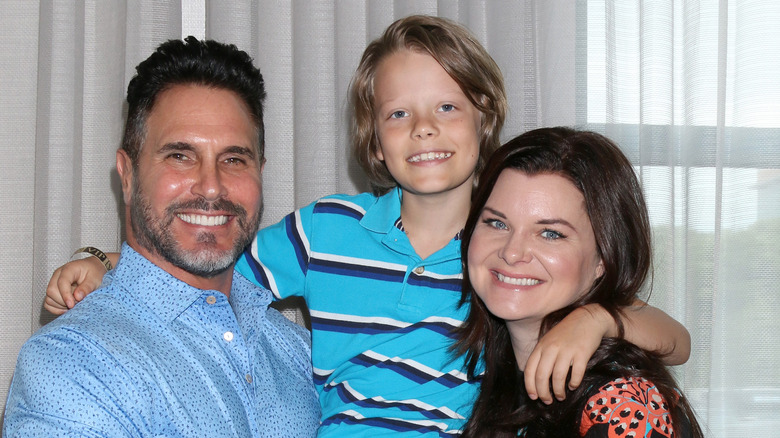 Kathy Hutchins/Shutterstock
Bill Spencer's youngest son, Will Spencer (Finnegan George) hasn't been featured as much as his elder brothers, but he's played a pivotal role in many plots on "The Bold and the Beautiful." Will has been a significant factor in the on-again, off-again relationship between Bill and Katie Logan. Most recently, Katie used Will as a means to get Bill to come to his sense and end things with the villainous Sheila Carter. Obviously, Katie wouldn't want Sheila involved in her son's life, so she tried to appeal to Bill as Will's mother, hoping for an aha moment to come to him. 
Besides the current situation with Sheila, Bill has also had a rocky relationship with his youngest son. Bill was often focused on expanding his business empire, which made him neglect his son on many occasions. Bill was nowhere to be found at home, so Katie was often left trying to explain to Will why his father wasn't there. In current episodes, Will is away at boarding school, so he isn't in the mix as much as his brothers. 
It's important to note that Will has shown himself to be the most like his father. He has a documented fascination with money, and if given the opportunity, he might be the best heir to the Spencer Publications throne. It remains to be seen if Will is slated for a future return to the series, but it's a safe bet that if he does come back, he will be rapidly aged to better fit into the storylines.