Why Elizabeth Olsen Is Happy To Step Away From The Marvel Universe For A While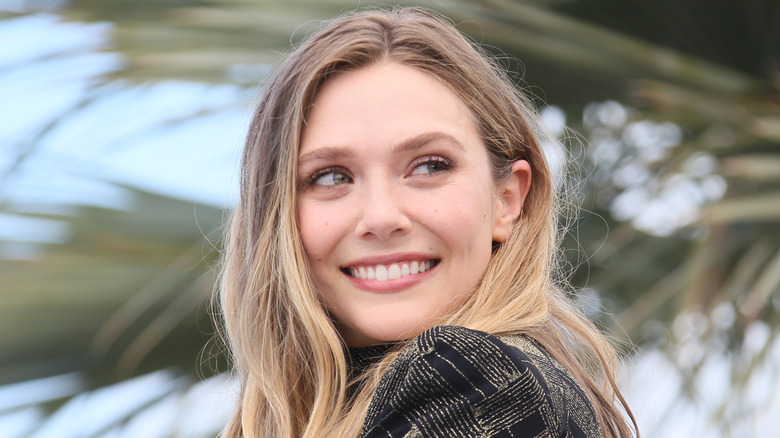 Denis Makarenko/Shutterstock
The Marvel Cinematic Universe (MCU) has become a global phenomenon, captivating audiences with its thrilling characters, compelling narratives, and interconnected storylines. With Marvel films' worldwide popularity and blockbuster results, it's no surprise that numerous actors aspire to be a part of their universe. The MCU doesn't only offer immense fame for its stars but also helps actors to showcase their abilities.
In addition to these benefits, it has been well established that the MCU has cultivated a great working environment for its participants. It must be a joy being part of the MCU family, however, one actor admitted that she's happy to finally be taking a break from the franchise. Elizabeth Olsen, who started out in the industry working predominantly in indie movies, isn't returning as the all-powerful Scarlet Witch for the foreseeable future. 
After months of rumors and speculation, Olsen confirmed the news herself during a 2023 interview with Variety. After working for the conglomerate for several years, the actor also expressed her delight in stepping away from the superhero world for a while and her reasoning just makes sense.
Elizabeth Olsen felt like she missed out due to her Marvel contract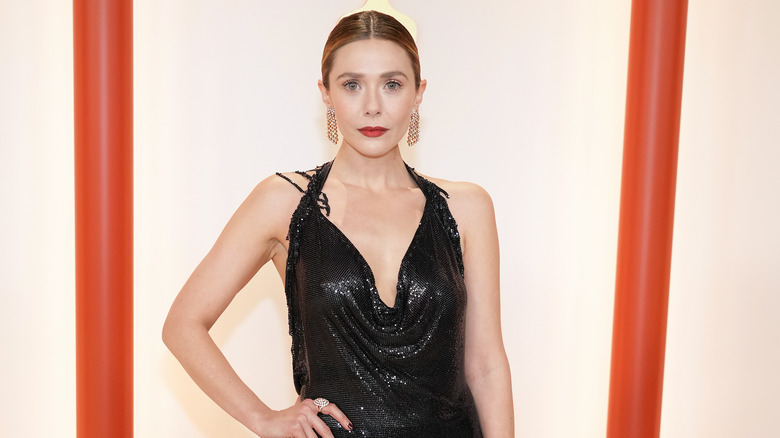 Kevin Mazur/Getty Images
Elizabeth Olsen's Marvel journey has been nothing short of extraordinary. Starting from her debut as Wanda Maximoff, also known as Scarlet Witch, in the 2015 film "Avengers: Age of Ultron," to her pivotal role in the TV series "WandaVision," she has definitely carved out her place as a powerhouse member of the MCU. While the actor has gained enormous fame and wealth from the franchise, she has been very vocal about her regrets about losing out on other roles.
Olsen told The New York Times, "It took me away from the physical ability to do certain jobs that I thought were more aligned with the things I enjoyed as an audience member, and this is me being the most honest." There's no doubt that she's incredibly grateful for what the franchise did for her career, but Olsen still felt a sense of frustration regardless because the actor missed out on booking roles she would've loved to do. 
The heartbreaking truth about Olsen's Marvel contract was that it pushed her further away from her dream roles because it took up so much of her time, while also affecting her future prospects. As she explained, "I had this job security, but I was losing these pieces that I felt were more part of my being. And the further I got away from that, the less I became considered for it."
The actor has no plans to return to the MCU any time soon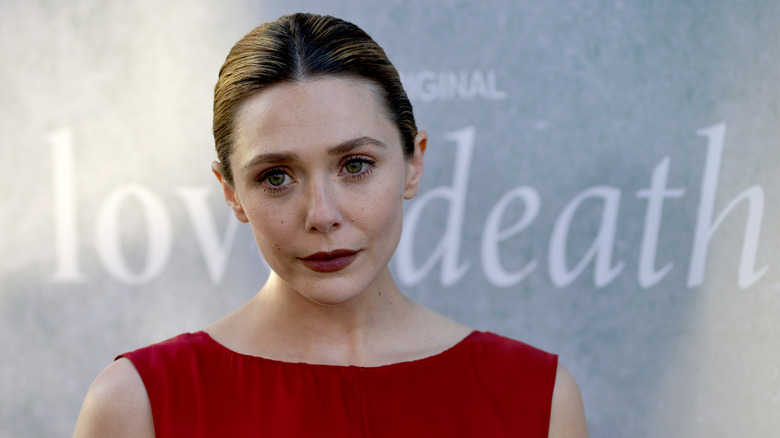 Unique Nicole/Getty Images
Elizabeth Olsen's starring role as Candy Montgomery in HBO Max's crime drama "Love & Death" shows that she has no qualms about stepping back from the MCU to do something completely different. Fortunately, as one of the richest members of the Olsen family, she can definitely take her time to wait for great offers. Olsen has named the directors she'd love to work with in the future, too. 
She told Variety, "I love Ruben Östlund's films and have for a long time. I love Yorgos Lanthimos' films; Ari Aster makes great movies. I would love to work with [Quentin] Tarantino before he retires." When asked if she'll take part in any upcoming franchise projects, meanwhile, the actor confirmed, "I'm not 'returning' to anything right now. I'm not doing anything for Marvel. Nothing, and it's not that I'm trying to be cheeky. They'll let me know when they'll let me know." 
Simply put, there's nothing lined up for Olsen in the MCU at the time of writing, and she's totally cool with it. The lovable star added, "I don't miss it. ... I think the break's been good for me. I need to build other characters. It's important for me." Aside from actually playing Wanda, Olsen was also tasked with promoting her work for years at a time so, naturally, she's grateful to finally dive into something different for a while.