Elizabeth Olsen Reveals A Heartbreaking Truth About Her Marvel Contract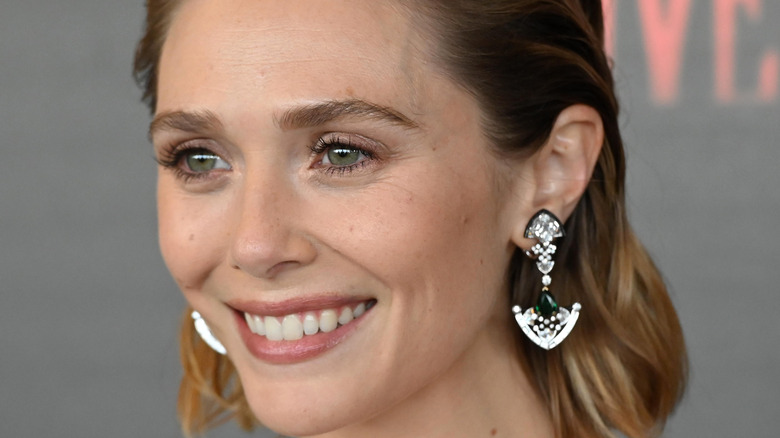 Noam Galai/Getty Images
When she first started out, Elizabeth Olsen wanted to change her name to differentiate herself as an actor from famous sisters Mary-Kate and Ashley Olsen. The talented performer began in indie film, with Olsen's impressive debut coming as the titular lead of the cult-based drama "Martha Marcy May Marlene." 
Looking back on it 10 years later, in an interview with IndieWire, she shared, "It was a really pure experience that I can never have back and it's something to constantly search for, this place to work from, from this place of pure, creative collaboration, and it was a really joyful experience making it with the group we had."
Olsen is eternally grateful to director Sean Durkin for taking a chance on her, acknowledging that playing Martha opened up so many doors. Meanwhile, despite the dark subject matter, "the experience itself was pretty idyllic." 
These days, Olsen is more known for big-budget superhero fare, having portrayed Wanda Maximoff, aka Scarlet Witch, across several Marvel movies and in the Disney+ series "WandaVision." In fact, as the Daily Mail reported at the time, fans were so enamored with Olsen's performance in the show that they railed on social media about her being snubbed for an Emmy (Kate Winslet won for "Mare of Easttown").
Being a Marvel star, obviously, brings with it global notoriety, massive paychecks, and secure employment for years on end. But it also hindered Olsen's career in this notable way. 
Elizabeth Olsen had to turn down other interesting work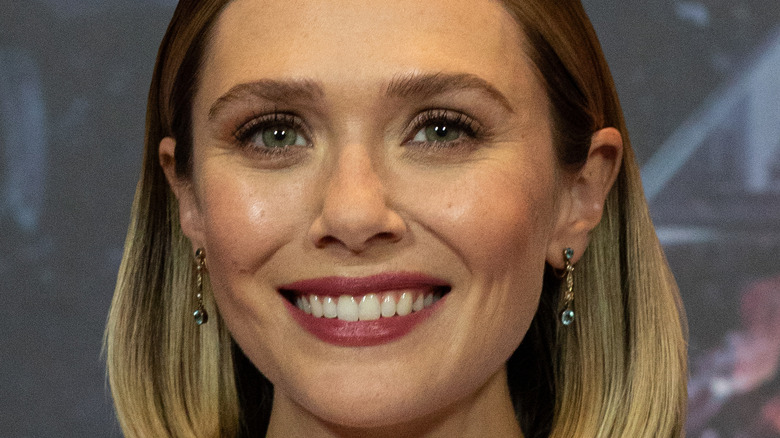 Tamir Kalifa/Getty Images
It's worth noting that Elizabeth Olsen never became a child star like her sisters because the actor was eager to get a proper education before venturing out into Hollywood. Olsen is a celebrity in her own right nowadays, but joining the Marvel Cinematic Universe prevented her from doing important work elsewhere. 
In an interview with The New York Times (via People), Olsen explained that her Marvel contract "took me away from the physical ability to do certain jobs that I thought were more aligned with the things I enjoyed as an audience member." Among those more challenging projects was a starring role in Yorgos Lanthimos's dark romance "The Lobster," which featured Colin Farrell and Rachel Weisz as co-leads.
As a result, Olsen admitted, "I started to feel frustrated. I had this job security but I was losing these pieces that I felt were more part of my being. And the further I got away from that, the less I became considered for it." 
The actor has played the fan-favorite character since 2014, but, despite missing out on several potentially lucrative projects as a result, Olsen defended the Marvel machine to The Independent. 
Raging against those who dismiss superhero movies as less important, she acknowledged, "I'm not saying we're making indie art films." However, Olsen feels that "throwing Marvel under the bus takes away from the hundreds of very talented crew people" who work on these multimillion-dollar spectaculars.