Prince Harry And Meghan Markle Face Alleged Stalker Arrest Outside Their California Mansion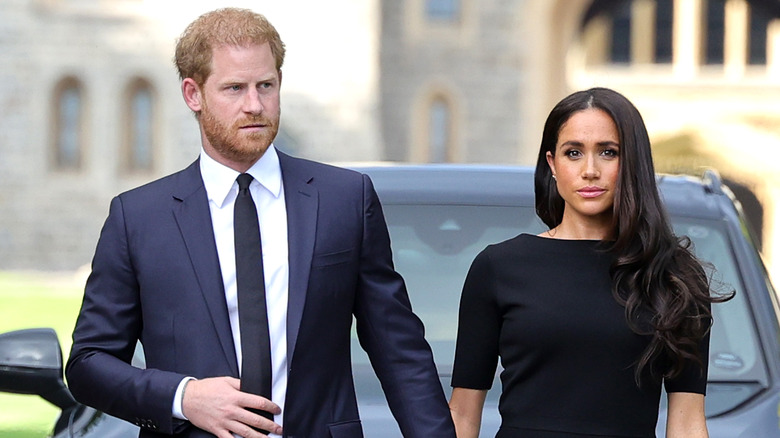 Chris Jackson/Getty Images
Prince Harry and Meghan Markle encountered a scary situation on May 17 after a man was arrested for stalking outside of the pair's $14.5 million California mansion. According to TMZ, a representative for the Santa Barbara County Sheriff's Office revealed they received a call on Monday morning at around 2 a.m. from security staff at Harry and Meghan's mansion in Montecito about a man lurking on the property.
According to the tabloid, a man identified as 29-year-old Kevin Garcia Valdovinos was arrested by security staffers at the entrance of the couple's property. After police arrived, he was taken into custody and booked for misdemeanor stalking before being released on $2,500 bail. The law which Valdovinos was arrested under indicates that this isn't his first offense — he has committed this crime before. The tabloid claims the man did not make it onto the property, and something he told Meghan and Harry's security team caused them to make the arrest, though it's unclear exactly what was said. 
The couple has faced security issues before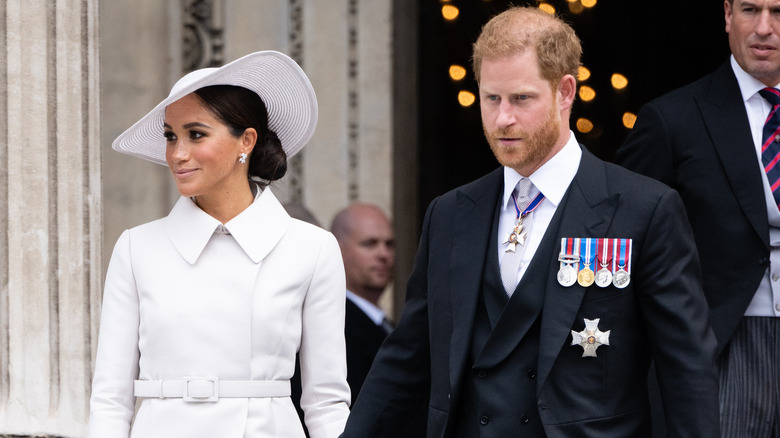 Samir Hussein/Getty Images
While it was not clear whether Meghan, Prince Harry, or their two children Archie and Lilibet were at home at the time of the event, this is not the first time there have been security concerns on the couple's property.
According to the Daily Mail, police were called to the home nine times in nine months between July 2020 and February 2021. On Christmas Eve in 2020, TMZ broke the news that a man, Nickolas Brooks, had been caught trespassing on the property. After being let off with a warning, he returned two days later, which prompted police to arrest and charge him. Brooks reportedly drove over 2,000 miles from Ohio to get to the couple's home in Montecito. Per the Daily Mail, Brooks claimed that he didn't know why he traveled all the way to the couple's home and may have been high during the incident. There have been many concerns over security for Meghan and Harry. The pair have expressed their worries over their safety, which has left them in the middle of a security battle with U.K. police.