What We Know About The Security For Meghan And Harry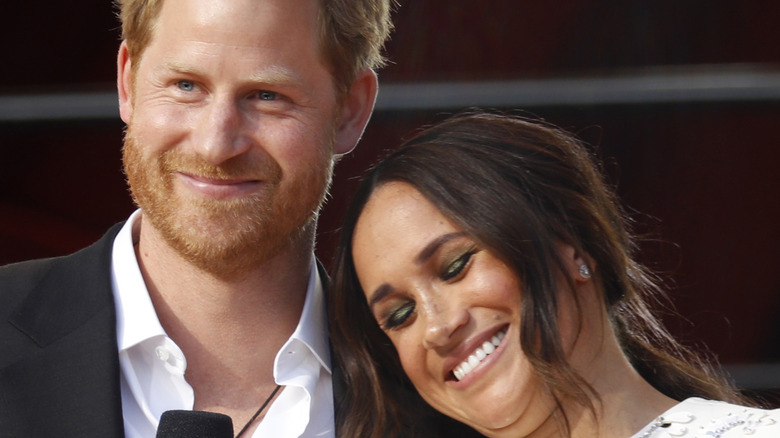 John Lamparski/Getty Images
Meghan Markle and Prince Harry have had quite the week, and it's left some people with more questions than answers. The Duke and Duchess of Sussex spent four days in New York City, where they had a whirlwind of a time. They met with the United States' ambassador to the United Nations, they spoke at Global Citizen Live, and they've tried new foods. They've even been filming during their trip for a rumored upcoming project.
While Meghan and the duke trotted around New York this week doing all of these things, people began to wonder who was acting as their security. And this isn't the first time security has come up in relation to the former senior royals. According to Vanity Fair, the two of them discussed the issue of security during their infamous interview with Oprah Winfrey. Harry explained to the famed talk show host that security was one of the biggest factors discussed during their exit from the royal family. They needed protection, but why would the crown protect them if they were leaving?
Well, as it turned out, they struck a deal to reimburse some of the money spent on security if the royal family allowed them to continue having it. To pay for it, Harry used money left to him by his mother, the late Diana, Princess of Wales.
Now, it appears as though they had different protection while in New York, and some are trying to get to the bottom of it.
This is why Meghan and Harry could potentially have state-funded security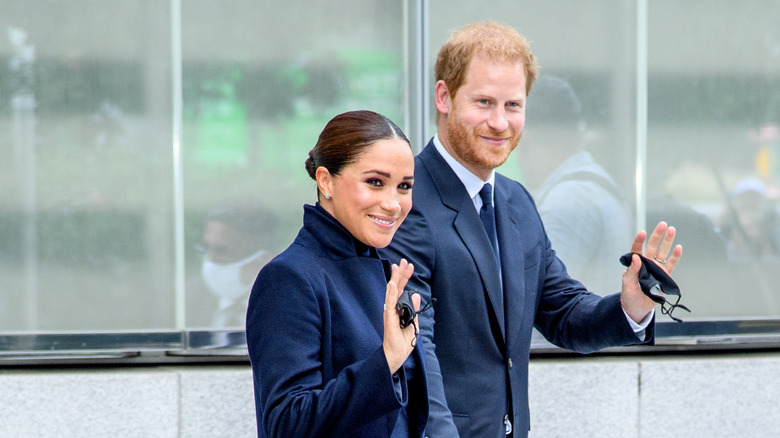 Roy Rochlin/Getty Images
The curiosity surrounding Meghan Markle and Prince Harry's security isn't new, but the latest revelation surrounding it is. According to the Daily Mail, folks in New York City saw the Duke and Duchess of Sussex being accompanied by a particular man dressed in a grey suit. When this man was approached by a Daily Mail reporter, he told the reporter that he worked for the Department of Homeland Security (DHS), though he didn't reveal which specific agency in the department he worked for.
This sparked even more curiosity because the DHS includes such agencies as the Secret Service, the Federal Protective Service, and Homeland Security Investigations (HSI). If the duke and duchess were to have received security from this department, it would mean that their security was funded by taxpayers. However, we must remember that they were in New York, in part, for the United Nations, so receiving heightened security during this is warranted given the high profile nature of the event.
"Right now, under the United Nations General Assembly, it's all hands on deck for federal protection," a former Secret Service agent told the Daily Mail. "HSI have been brought in to provide supplemental protection ... you may have this agent from HSI supplementing that detail."
In this context, it would make sense for the duke and duchess to have extra security, though we still don't know for certain who exactly their New York City detail was comprised of. The department can afford it, too. According to Texas News Today, DHS has an annual budget of $50 billion.