Y&R's Allison Lanier Drops Cryptic Hint About Summer And Kyle's Future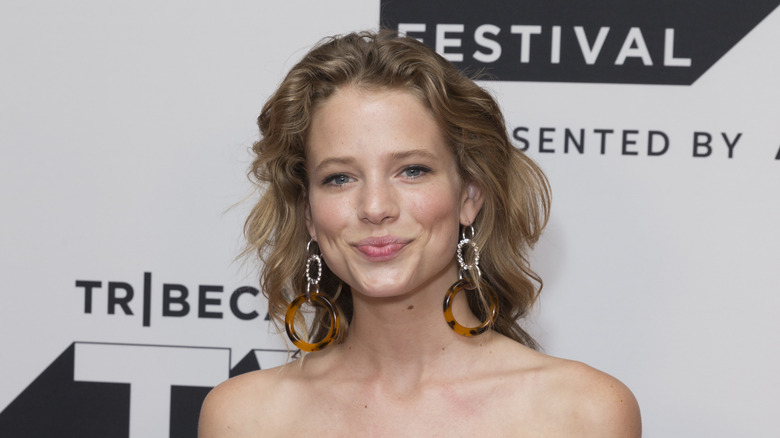 lev radin/Shutterstock
Summer Newman (Allison Lanier) and Kyle Abbott (Michael Mealor) have been one of the most popular couples on "The Young and the Restless" for years. After many false starts at a future together, the pair finally found happiness, marrying in an off-camera ceremony in 2021. However, since the duo returned to Genoa City in 2022, it's been far from smooth sailing. Copious amounts of secrets, lies, and fake fatalities have prevented the couple from achieving their previous level of marital bliss. 
Bringing Diane Jenkins back from the dead was the first struggle they were forced to endure. With Summer's mother, Phyllis Summers (Michelle Stafford), embroiled in an omnipresent war with Diane, Kyle's mother, the couple has been forced to pick sides. Naturally, for the most part, they've taken the stance of defending their respective parent's actions. Kyle recently found himself in hot water with Summer after working alongside her grandfather, Victor Newman (Eric Braeden), in a scheme to take down Adam Newman (Mark Grossman). Being left out of the loop didn't sit well with Summer, and Kyle lied to her face on several occasions. 
The most recent lie, though, could be the one that their marriage never recovers from. Summer withheld information about her mother being alive, an act that left Diane rotting in a jail cell. Phyllis' faked demise has been exposed, a revelation that could implode Summer's marriage. Even Summer's portrayer, Lanier, is warning fans they're not ready for what's coming. 
Lanier warns fans they aren't ready for what happens next
Viewers of "The Young and the Restless" can expect fireworks to explode between Summer Newman and Kyle Abbott in upcoming episodes. Now that everyone knows Phyllis didn't really die in an ambulance accident, there are a lot of questions about who knew what and when. Summer learned the truth about Phyllis weeks ago, but she chose to keep it from Kyle, knowing it could exonerate his mother, Diane Jenkins. Luckily for Summer, her brother, Daniel Romalotti (Michael Graziadei), had her back and took the fall for the secret.
Allison Lanier took to social media to tease what's to come for Summer and Kyle, tweeting, "All I know is y'all are prob not ready lol." Her cryptic tease sent fans into a frenzy, with one viewer responding, "So a 'we waited so long for them to get married, and then we'll give them nothing but turmoil and then separate them' story... awesome... lol." Evidently, the idea of splitting Summer and Kyle after fans witnessed them jump through several hoops to be together — and didn't even get to see their wedding — isn't going over well.
It remains to be seen what exactly the future holds for "Skyle," but it doesn't look good. Summer preached to Kyle about the importance of being upfront and honest about something as tame as trying to have Adam Newman fired from Jabot Cosmetics. However, lying about Phyllis being dead while his mother faced hard time in prison for her murder is an entirely different ballgame.