HGTV's Flip Or Flop Only Happened Because Tarek El Moussa Sent A 'Random Email'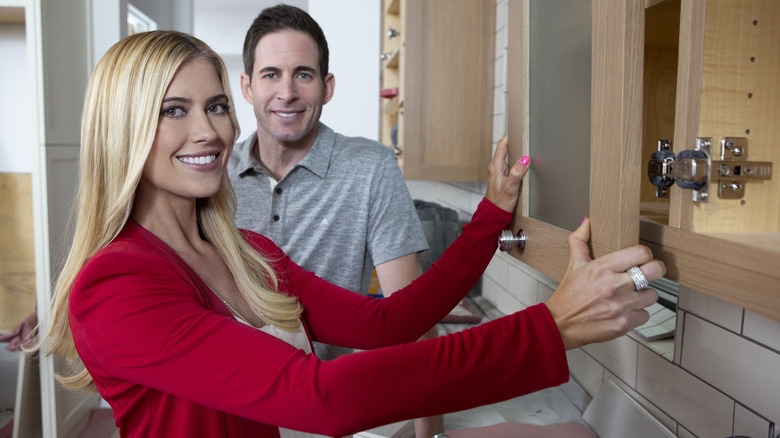 Aaron Rapoport/Getty Images
The beloved HGTV show "Flip or Flop" came to an end in 2022 after 10 successful seasons on the air. The hit reality show, which starred former married couple Tarek El Moussa and Christina Hall, followed the two as they bought and flipped homes. Viewers saw the transformation process from start to finish. They would tour the home they bought, often surprised by their findings, and then create and execute a plan on how to renovate it and bring it to market. 
Houses that were falling apart or simply ugly would be turned into beautiful new spaces over the duration of a single episode. The show follows a common plotline on HGTV, making it right at home on the network. Scenes of tearing down walls and smashing windows followed by painting rooms and installing new kitchen appliances are plentiful on such reality shows. Not all of them, however, had the same start. "Flip or Flop's" origin story is unique.
How it all started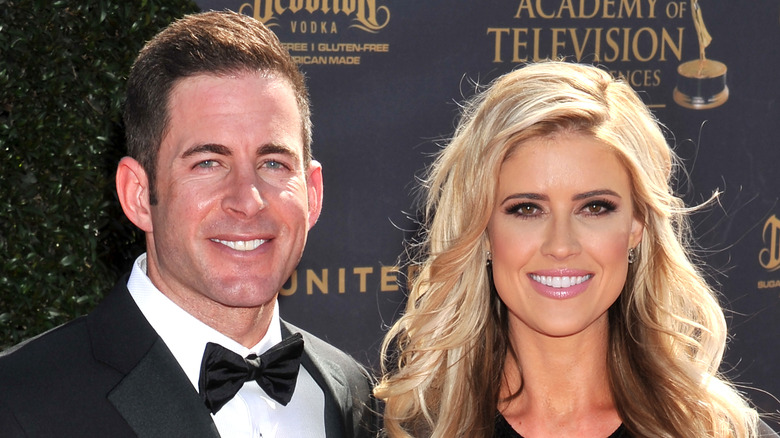 Gregg Deguire/Getty Images
"'Flip or Flop' started as a crazy idea and I sent a random email to a production company with a dream of flipping houses on tv before I ever flipped a house," El Moussa wrote in a December 2022 Instagram post. The HGTV star went on to explain that he and his former wife Christina Hall had no prior experience, nor did they know anything about making a TV show (though they did work as real estate agents). El Moussa and Hall met while working at a Fortune 500 insurance company prior to their time in real estate. 
As El Moussa acknowledged, "We were just two kids who wanted to learn how to flip houses and take you on that journey with us." The ambitious entrepreneur saw an opportunity to make a profit in 2008 when house prices plummeted. He reached out to friends and family to raise funds to help the couple purchase the first home they wanted to renovate and sell. After a successful flip, El Moussa sent out an email pitching the show. He put together a video and submitted it but HGTV only responded a year later. 
Thankfully, "We built a good brand, the show turned out really, really well — it's fun, fast-paced, exciting," El Moussa told Business Insider. In addition to a successful show, the couple also made huge money. The most profitable project in "Flip or Flop" history occurred in season 7 when they brought in over $200,000. 
How it's going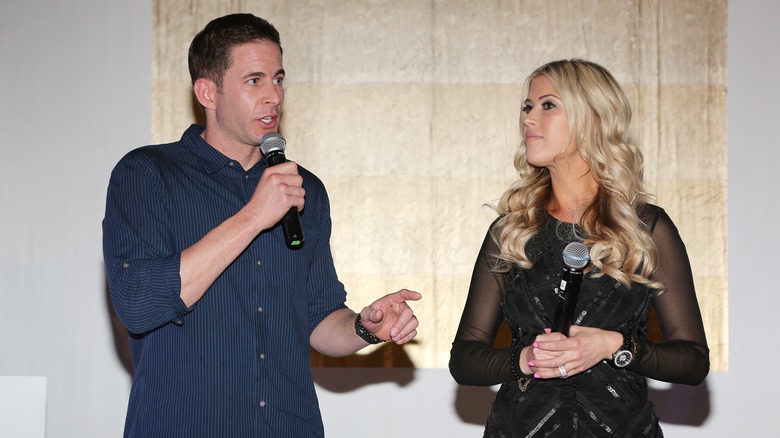 Alexander Tamargo/Getty Images
"Flip or Flop" took us through a decade of Tarek El Moussa and Christina Hall's lives. The show, in addition to flipping homes, showed us their babies, divorce, his cancer diagnosis, and lots more. In his Instagram post, El Moussa shared how special it was for them to be able to share the details of their lives and go on the journey together with fans. El Moussa and Hall split in 2016 but continued working together for the remaining seven seasons. 
In 2023, El Moussa started filming another HGTV show, "The Flipping El Moussas", with his current wife, "Selling Sunset" star, Heather Rae El Moussa. Tarek also fronts "Flipping 101". Additionally, he runs TEM Real Estate, a private real estate investment firm, and HomeSchooled by Tarek, a company that's dedicated to teaching all things real estate, including flipping homes. Heather and Tarek also founded the solar company Solar Vision.
As for Hall, she also got remarried and has her own HGTV reality show, "Christina on the Coast." It was hugely successful to the extent that HGTV launched the spinoff "Christina in the Country" in 2023. Additionally, Christina and her new husband, Josh Hall, partnered with Glass Entertainment Group to start a new production company called Unbroken.