What We Know About Jason Ritter's Relationship With His Late Father, John Ritter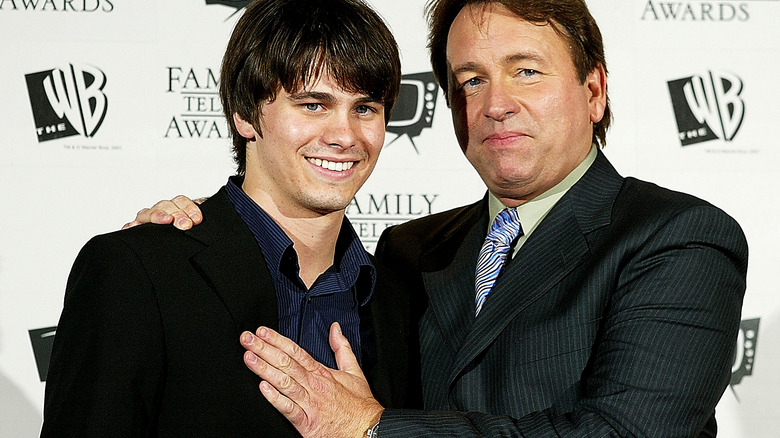 Carlo Allegri/Getty Images
Actor John Ritter has had a successful career in a bevy of top television shows including " Joan of Arcadia," "Gravity Falls," and "Raising Dion." With well over 100 acting parts under his belt, he's also landed roles in films, notably the character Ryder in "Frozen II." Ritter was nominated for an Emmy for playing teacher Mark Cyr in "Parenthood," and he starred as the lovable Kevin Finn in "Kevin (Probably) Saves the World." Yet, besides being known for his acting repertoire, in many circles he's most often thought of legendary comedic actor John Ritter's son. 
John Ritter, best known as Jack Tripper in the classic sitcom "Three's Company," suffered a torn aorta in 2003 and died suddenly while on the set of another hit show he starred in, "8 Simple Rules for Dating My Teenage Daughter."
Jason has spoken out about what a strong relationship he had with his famous father several times and how difficult it was to lose him so suddenly.
John Ritter's loss was profound to his young family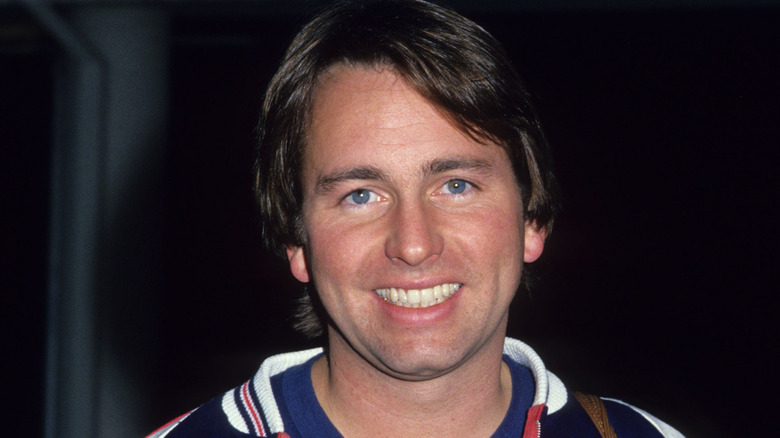 Tom Wargacki/Getty Images
John Ritter's son, Jason, was 23 years old and the oldest of four children with the youngest turning 5 on the day Ritter died. The actor's shocking death rocked the young family. 
Jason opened up about the loss on the podcast "Melissa River's Group Text," saying, "When there's someone in your family who's a force of nature, where they come into a room and that's where the focus goes, it's bizarre when that person is gone. There's like a black hole of energy ... and your family becomes something different but it's hard to comprehend that a life like that is over."
In an ABC special that honored John Ritter called "Superstar," Jason acknowledged his dad's innate talent and said he actively tries to feel grateful for having had his father in his life rather than cheated that he was taken too soon. "One of the things that I try to do is look at his life. Instead of feeling like I was reading this beautiful book and all of a sudden the last ten chapters were ripped out, I started to look at it as, that was the whole book," he said (via MovieWeb). "That's the whole story. And what's the beauty in that. And there was so much beauty in his life."
Jason Ritter learned so much from his father about acting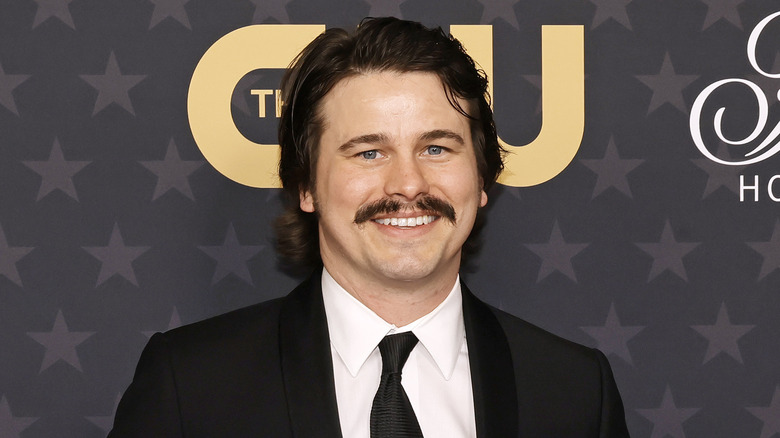 Kevin Winter/Getty Images
Growing up in the limelight of his famous father, Jason Ritter said that he knew his dad's goal was always to make the audience laugh and how hard he worked to always give his best performance, a lesson that Jason learned early on and tries to replicate.
When asked which of his son's roles John would have enjoyed the most, Jason could pinpoint a specific role. "He was generally a very supportive and proud dad, he would have been proud of everything but I do think there was an element in the stuff that I was doing on "Kevin (Probably) Saves the World" where I felt like this is fully me there," Jason told E! News. "I'm not trying to hide away some of the parts that I think might remind people of my dad."
Fans of John can easily recognize how Jason's mannerisms and general light-hearted and loving disposition are so reminiscent of his talented dad. "There was a lot of that performance that felt like I was almost doing an homage to him or something. I tried to make my own way, do my own thing and not be compared, but he was always so fun."