Toasted Brunette Is One Of The Hottest Hair Colors This Season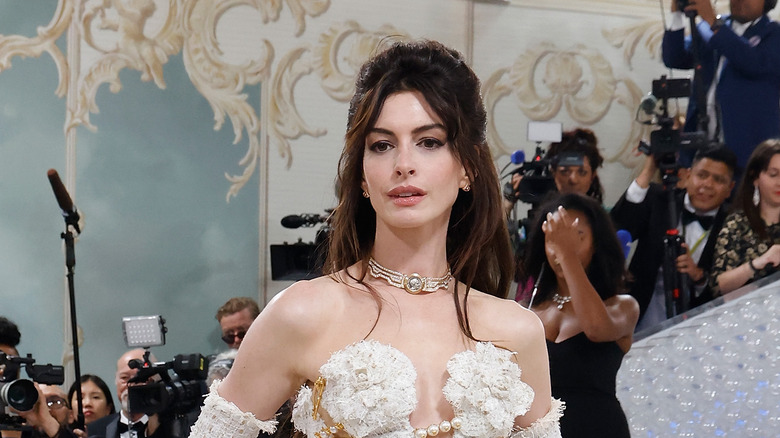 Taylor Hill/Getty Images
You may have heard of toasted coconut hair, but one of the hottest hair colors of the moment is toasted brunette. Called so because it has a golden undertone and warmer than typical brunette hair thanks to this undertone, the toasted brunette hair trend is a good way to lighten up your hair without going blonde. "It differentiates itself from other brunettes because of its ability to reflect the light," colorist Olivia Casanova told Bustle.
Plus, it's good news for all skin tones or for those sick of being left out of hair trends that don't match well with their undertone; toasted brunette hair comes in a range of shades. "It's definitely customizable to a variety of skin tones, too. Just ask your colorist to formulate something that's complementary to your skin's undertone and eye color," Casanova said. Toasted brunette is also a relatively natural color and therefore much more likely to be mistaken for your own hair color but sun-kissed.
If you wanna hop on the toasted brunette trend, here's what to ask for next time you hit the salon.
Toasted brunette is an fresh way to change up brown hair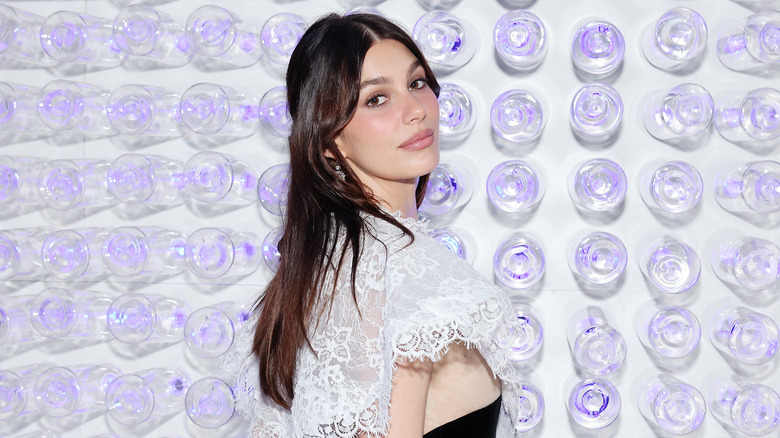 Cindy Ord/mg23/Getty Images
Planning to make the switch to toasted brunette hair? It's important to note the style will probably work best on hair that's already brown. This hot new trend is perfect for anyone with rich brunette hair who is looking for a low-maintenance update. If you have light brown or even dark blonde hair, the golden undertones won't be as visible and therefore won't have the same effect.
If you are a brunette, you should ask your hairdresser to thread lighter and golden brown shades through your hair for a textured look that will reflect light. The actual colors used will depend on your skin tone, and you should decide together with your hairdresser which shades of brown would suit you best. As the toasted brunette hair trend is more about looking natural and staying in harmony with your brown hair, it's important to make sure you're picking out the right undertone shades. Deep ashy brown with glossy golden threads will suit cool undertones, whereas lighter browns like mocha are more complementary if you have warm undertones.
Here's how to keep your hair looking fresh 24/7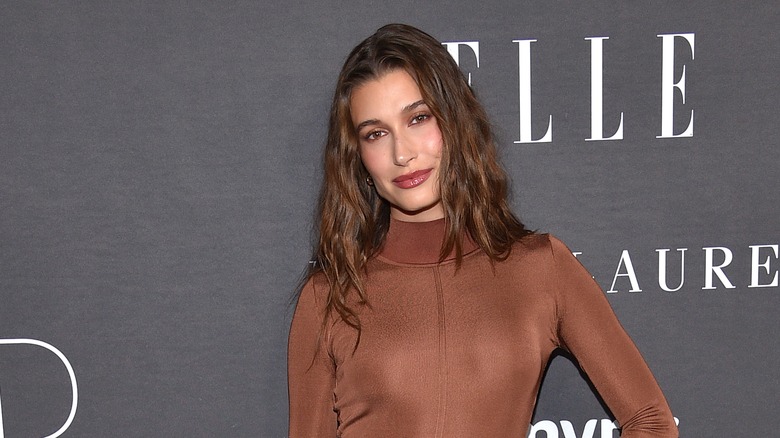 DFree/Shutterstock
As for maintenance, keeping up the color is easy if you already have brown hair. Still, there are some products that will help prolong your toasted brunette locks between salon sessions. One of these is color depositing shampoo. Color depositing shampoo works by containing pigments that help to keep your hair the color it has been dyed — for example, purple shampoo for silver or icy blonde hair.
One of the best shampoos for toasted brunette hair is the John Frieda Midnight Brunette Shampoo. Affordably priced, this shampoo will bring richness and depth to your hair. Another great option is the Brunette Solutions Brunette Shampoo, which will keep your hair fresh and glossy while refreshing your color. Make sure you don't go for a shampoo that's designed to make your hair dark brunette, as it could strip out the golden undertones.
Moreover, if you want your hair color to stay vivid for longer, steer clear of straightening irons. Though you may feel tempted, Casanova told Bustle, "Heat from hot tools can cause your color to oxidize and fade faster." If you can't live without your tousled waves, ensure you protect your hair from heat by using a heat protectant each time you use a hair dryer or straightener.