Why Natalie Portman Finds Her Breakout Film The Professional 'Cringey'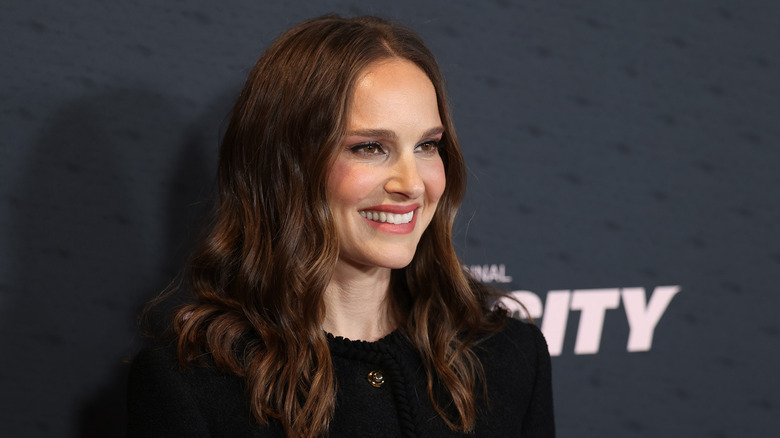 Randy Shropshire/Getty Images
Natalie Portman is one of Hollywood's brightest stars. Born Natalie Hershlag, the actor changed her name before starring in successful films like the "Star Wars" prequels, "V for Vendetta," and more. Before the age of 30, Portman won an Academy Award for her role in the 2011 film "Black Swan." According to the Ocala Star-Banner, Portman's career began when she had a chance encounter with a Revlon official at a pizza restaurant. She modeled and then turned to acting. Portman's first movie was 1994's "Léon: The Professional." Portman portrays Mathilda, a 12-year-old girl whose family is killed off by a corrupt DEA agent.
As a result, Mathilda's neighbor, an assassin named Leon (Jean Reno), becomes her guardian and trains her to be a killer. Luc Besson, known for his films "Nikita" and "The Fifth Element," directed the film. Recalling her first acting gig, Portman later said (via Vogue), "I went into that film and I didn't know what I was doing — but I was 11, and it was before the whole preteen self-doubt set in."
She added, "I was at that stage where I was completely unselfconscious, free and open, and it was really fun. I trusted Luc, and, luckily, my first experience was with such a great director. Luc really guided me." However, in an interview with The Hollywood Reporter, Portman revealed her true thoughts about "Léon: The Professional."
The actor opened up about the impact 'Léon: The Professional' had on her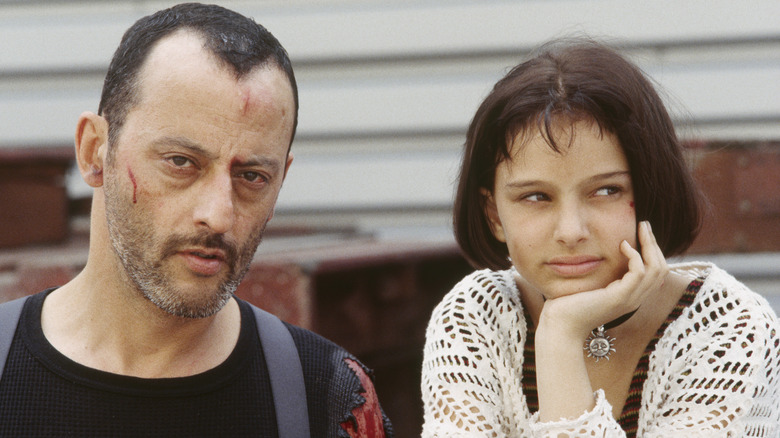 Patrick Camboulive/Getty Images
"Léon: The Professional" made Natalie Portman a star. She received several award nominations, including a Young Artist Award. The film was a box office success and a hit with audiences and critics. However, in the years since its release, "Léon: The Professional" has been classified as a problematic film, with many calling the relationship between Mathilda and Léon inappropriate. In "Starting Young," a documentary about Portman and "Léon: The Professional," she disclosed that due to the subject matter, Portman's parents did not want her to do the film in the first place. Her parents ultimately agreed but made changes to the 90s movie.
They ensured that Luc Besson scrapped a shower scene involving Portman and her costar, Jean Reno. In addition, they adjusted Mathilda's smoking habits. In May 2023, The Hollywood Reporter asked Portman how she felt about the film. Portman replied, "It's a movie that's still beloved, and people come up to me about it more than almost anything I've ever made, and it gave me my career, but it is definitely, when you watch it now, it definitely has some cringey, to say the least, aspects to it. So, yes, it's complicated for me."
This is not the first time Portman has conveyed unease with "Léon: The Professional." At the 2018 Women's March in Los Angeles, Portman, per CNN, divulged that a man sent her obscene fan mail shortly after the film's release. Portman was only 13 and described this as "sexual terrorism."
Natalie Portman on the sexual abuse allegations against Luc Besson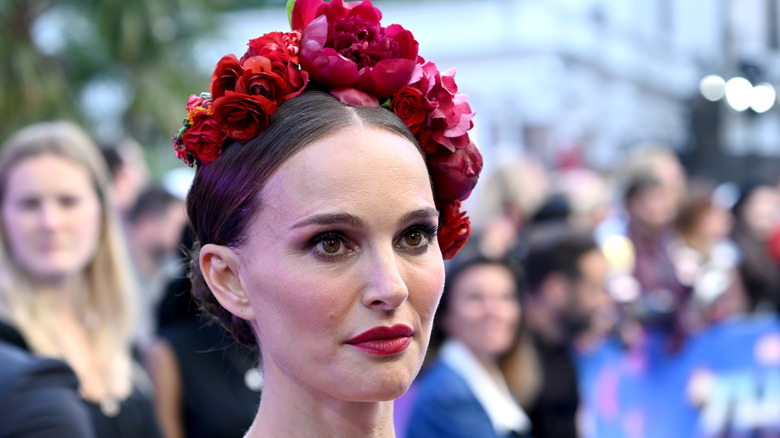 Gareth Cattermole/Getty Images
The film's plot and its repercussions for Natalie Portman are perhaps not the only reason she has a "complicated" relationship with "Léon: The Professional." In 2018, director Luc Besson was accused of sexual abuse by multiple women, including by actor Sand Van Roy. Besson denied the allegations. A 2019 investigation later cleared him of any wrongdoing, and the case was dismissed. 
Furthermore, Besson's ex-wife and actor, Maïwenn, has admitted in multiple interviews that the relationship between Mathilde and Léon in "Léon: The Professional" was based on her relationship with Besson. The pair met when she was 12 and married when she was 16. Besson was in his 30s. That said, Portman had previously expressed admiration for Besson. In 2010, she said that if given the chance, she would do a sequel to "Léon: The Professional" with Besson at the helm, per MTV. 
The Hollywood Reporter later questioned Portman about the sexual abuse allegations against Besson. The actor said that she felt "devasted" and caught off guard by them. Portman was asked to elaborate further. Speaking on her experience with him on "Léon: The Professional, she noted, "I really didn't know. I was a kid working. I was a kid. But I don't want to say anything that would invalidate anyone's experience."
If you or anyone you know has been a victim of sexual assault, help is available. Visit the Rape, Abuse & Incest National Network website or contact RAINN's National Helpline at 1-800-656-HOPE (4673).