Why HGTV's Tarek El Moussa And Christina Haack Were Excited To Say Goodbye To Flip Or Flop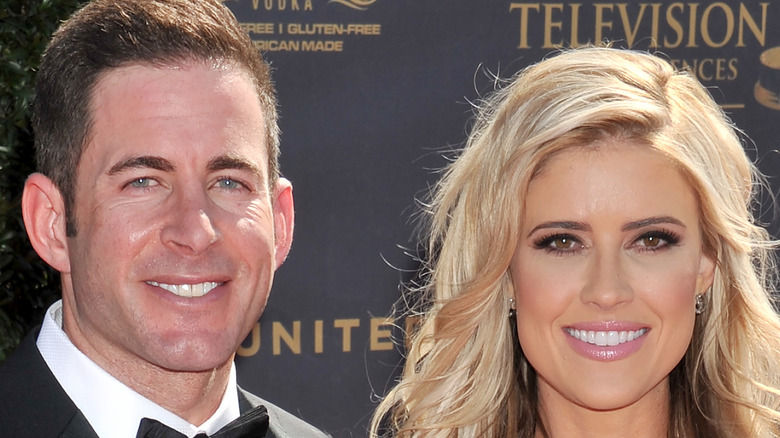 Gregg Deguire/Getty Images
It's no surprise that owning a business with your ex-husband or ex-wife would be a challenging work environment. On top of that, imagine documenting all of your work days on a reality television show for millions of people to view and comment on. Since Tarek El Moussa and Christina Haack divorced due to irreconcilable differences within their relationship, it makes sense that their professional relationship became strained as well.
It's interesting how Tarek El Moussa got into flipping houses since he was the one who pitched the concept as a show idea. The couple started their HGTV show "Flip or Flop" back in 2013 and had several years of success before their highly publicized divorce was announced in 2016. As with most things in the entertainment industry, the former couple adopted the "show must go on" mentality and continued flipping houses and filming for their show even as their off-camera relationship deteriorated.
The former couple didn't ultimately part ways professionally until they said goodbye to their show, which officially wrapped in the spring of 2022. While the show had a successful 10-season run, neither El Moussa nor Haack appeared to be sad about closing that chapter and moving on with their lives. In fact, the two actually seemed excited about it.
It was time for new beginnings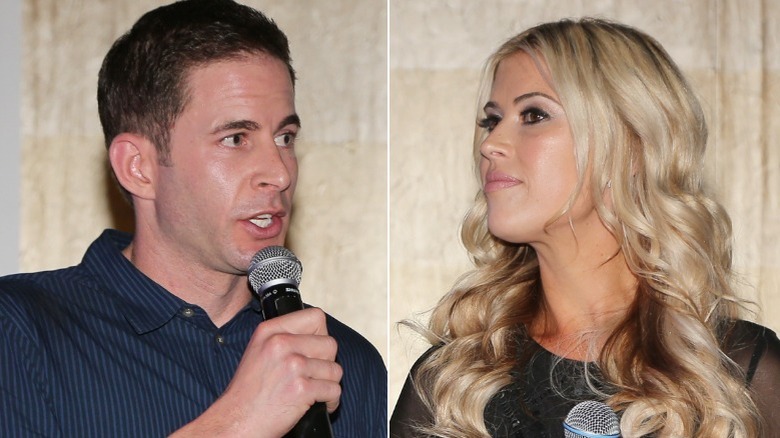 Alexander Tamargo/Getty Images
While saying goodbye to anything that you've dedicated nearly a decade of your life to is emotional, there is a lot of peace that comes from knowing it is the right decision. Despite the major differences between El Moussa and Haack, they were luckily on the same page about parting ways with their HGTV show, with an exclusive source telling Us Weekly that the decision to deny another season was "mutual."
Since their contracts were up after the 10th season of the show wrapped, the option to step away seemed like perfect timing. The filming and flipping environment were just too close for comfort for the former spouses. There were frequent disagreements that would lead to arguments, which rarely makes for a happy workspace, especially when you are renovating and designing homes together as business partners.
The truth about Christina Haack and Tarek El Moussa's relationship now is quite simple. Ultimately, remaining civil while co-parenting their two children is the main priority, and too much interaction beyond the cordial niceties that are necessary seemed to be pushing those healthy boundaries. On top of that, both El Moussa and Haack had their own individual projects and shows that were in the works.
New shows were on the horizon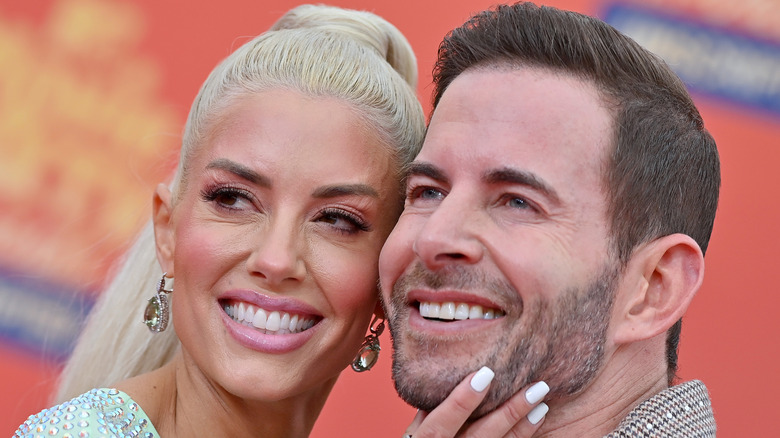 Axelle/bauer-griffin/Getty Images
Over the 10 years of filming "Flip or Flop" for HGTV, both El Moussa and Haack were able to make names for themselves in the industry. El Moussa is a real estate agent and professional flipper, while Haack began pursuing her own design business. This opened the door for many new and exciting opportunities individually. Plus, if you had to choose between filming a show with your ex or getting your own show, it seems like an obvious choice.
El Moussa was already working on his show "Flipping 101 with Tarek El Moussa," where he shares his expert advice with new flippers that are trying to make it in the business. At the same time, his ex-wife was busy with her own show "Christina on the Coast," where she uses her design skills to renovate clients' homes.
Of course, the projects don't stop there. Haack now films "Christina in the Country" for HGTV, where she takes her design business all the way to Tennessee. "The Flipping El Moussas" is Tarek's newest HGTV show that features his wife Heather, who has a background in "high-end real estate." As newlyweds, the couple tackles more expensive flips while combining their unique skills in order to grow their business. With both Tarek and Christina finding new spouses and new projects, it's understandable that saying goodbye to their old show felt like the right move.