How Many Kids Does Robert De Niro Have?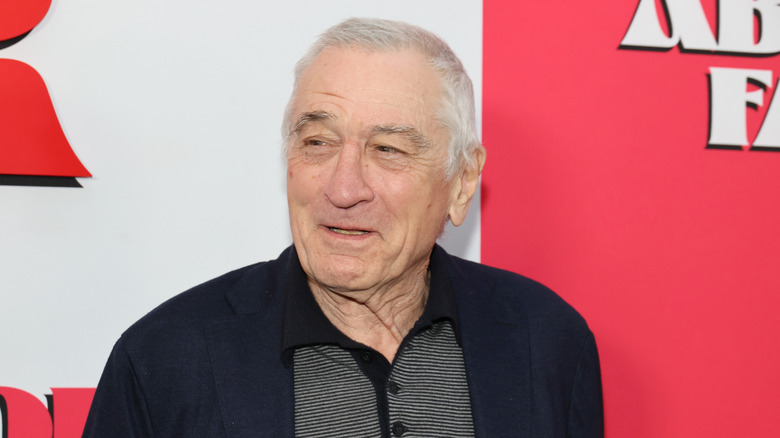 Dia Dipasupil/Getty Images
Robert De Niro is a legendary actor who has starred in some of the most influential films in Hollywood history. They include "Taxi Driver," "Raging Bull," and "The Godfather Part II." His role of Vito Corleone, a character first made famous by Marlon Brando, in "The Godfather Part II" required him to speak in Sicilian dialects; he went on to make Oscar history as the first actor to win an Academy Award speaking in a foreign language. 
Early in his childhood, De Niro expressed an interest in acting. Ultimately, he left school to pursue his dreams. His first-ever movie role was in Brian De Palma's 1963 film "The Wedding Party." However, his career took off in the early '70s with "Bang the Drum Slowly."
Decades later, De Niro is still making films. In a 2010 interview with Esquire, he disclosed that he had no plans to ever retire from the industry. In addition to his film career, De Niro is focused on his family, which is still growing. In a May 2023 interview with Entertainment Tonight Canada, De Niro, who has four grandchildren, casually mentioned that he had recently welcomed a new baby. 
Robert De Niro's large brood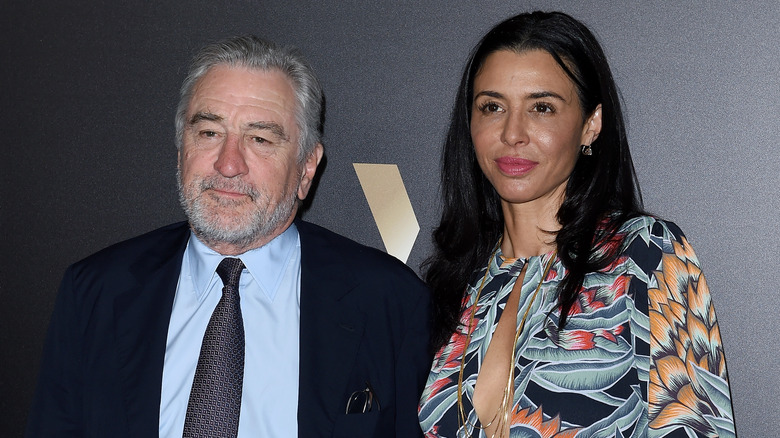 Axelle/bauer-griffin/Getty Images
In 1976, Robert De Niro married actor Diahnne Abbott. That same year, Abbott gave birth to their first child, Raphael De Niro. Robert also adopted Drena De Niro, Abbot's daughter born in 1971 from a previous relationship. The couple divorced in 1988, and De Niro began a relationship with actor Toukie Smith. The pair welcomed twins Julian and Aaron De Niro in 1995. However, by 1997, De Niro had married his second wife, Grace Hightower. The couple were together for 20 years before their 2018 divorce. Within that time, De Niro and Hightower had a son, Elliot De Niro, in 1998, and a daughter, Helen Grace, through surrogacy in 2011.
De Niro's new baby makes him the father of seven children. While most of his kids have opted to stay out of the limelight, Drena Julian are also actors. Drena has starred in "Joy" and "A Star is Born," while Julian made his debut in the 2016 film "In Dubious Battle."
Robert opened up about parenting seven children to Entertainment Tonight Canada, saying, "I mean, there's no way around it with kids. I don't like to have to lay down the law and stuff like that. But, [sometimes] you just have no choice. And any parent, I think, would say the same thing. You always want to do the right thing by the children and give them the benefit of the doubt but sometimes you can't."
All about Robert De Niro's new bundle of joy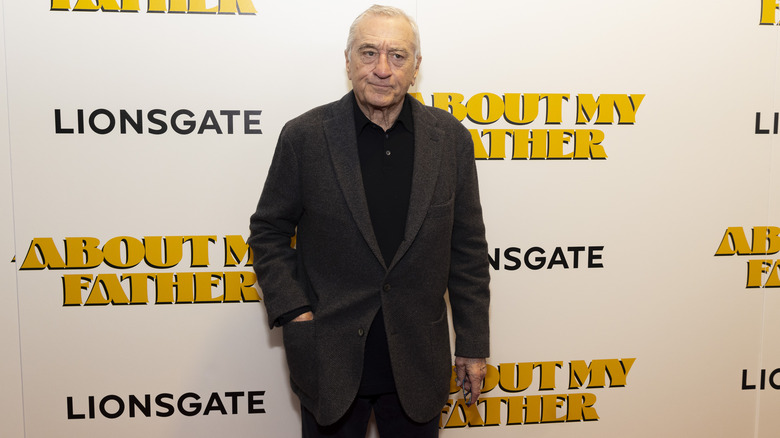 Barry Brecheisen/Getty Images
Although Robert De Niro admitted to Entertainment Tonight Canada that he had a seventh child, he did not disclose any other details. He did, however, tell the publication, "You know, my kids disagree with me at times, and they're respectful. My daughter, she's 11, she gives me grief sometimes and I argue with her. I adore her, but, you know. And my youngest now, that'll be more to come. But, that's what it is." 
Robert revealed more after receiving a phone call from Gayle King, host of "CBS Morning." On the show (via Twitter), King noted that she interviewed Robert before Entertainment Tonight Canada. Despite this, he failed to mention his new baby. When the news came to light, King contacted the actor for more information. Robert told King that he had a baby girl, born on April 6, 2023. Her name is Gia Virginia Chen De Niro, and her mother is martial arts instructor Tiffany Chen. Robert and Tiffany have been linked since 2021. It's believed that the two met on the set of the 2015 film "The Intern." 
While many fans gave their good wishes to the couple on social media, others were shocked to learn of the nearly 80-year age difference between Robert and his newborn daughter.