How Robert De Niro Made Oscar History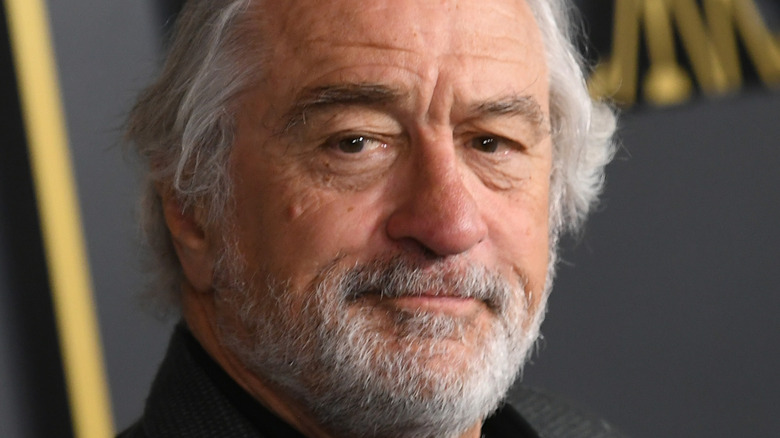 Kevin Winter/Getty Images
Robert De Niro has a multitude of iconic roles to his name, stretching all the way back to 1969 and his debut performance in Brian De Palma's "The Wedding Party." From "Taxi Driver" to "Cape Fear," "Mary Shelley's Frankenstein" to "Casino," the esteemed performer has made his mark on some of the biggest and most beloved movies of all time (via IMDb). De Niro's many collaborations with Martin Scorsese, in particular, have been especially lucrative for both parties. However, the role De Niro is most synonymous with involved him working with another famous Italian. 
Francis Ford Coppola's celebrated "Godfather" trilogy is widely considered among the greatest gangster movies in history. De Niro appeared in "Part II" as the legendary Vito Corleone, reprising the role in the 1977 spinoff miniseries, "The Godfather Saga." However, although Al Pacino is ostensibly the franchise lead, portraying the tortured Michael Corleone across all three films as well as the accompanying television show, it was De Niro who won an Academy Award for his performance in "Part II." Aside from being a major moment for the actor, it was also a history-making victory.
Robert De Niro fully committed to the role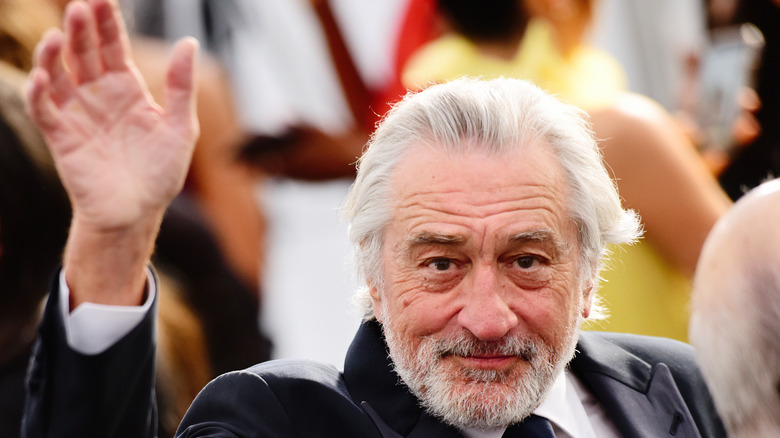 Chelsea Guglielmino/Getty Images
As TheThings noted, when Robert De Niro nabbed a Best Supporting Actor Oscar in 1975 for his performance in "The Godfather Part II," he became the first actor in history to do so while performing almost entirely in a foreign language. De Niro was tasked with perfecting a number of different, specific Sicilian dialects for his portrayal of Vito Corleone in the beloved movie. IndieWire confirms likewise. As IMDb noted, the film also won Best Picture — the first sequel to do so, also making history — Best Director,  Best Writing (Screenplay Adapted From Other Material), Best Art Direction, and Best Music (Original Dramatic Score). 
De Niro couldn't attend the event, telling the Associated Press, via Twitter, in 2020 he was filming "1900" at the time and never expected to actually win. A GQ interview, alongside his co-star and longtime friend Al Pacino, noted De Niro watched "The Godfather" over and over in preparation for "Part II." The actor recalled heading up to the Paramount building with producer Gray Frederickson, where he set up a tape recorder and camera to record all of Marlon Brando's parts. De Niro explained, "That's who I was playing. It was almost like a technical exercise in some ways. I was seeing what he did and how could I transfer that to the scenes that I had." 
Clearly, all that hard work really paid off in the end.