Angelina Jolie Makes Sustainability Fashionable With New Eco-Friendly Business Venture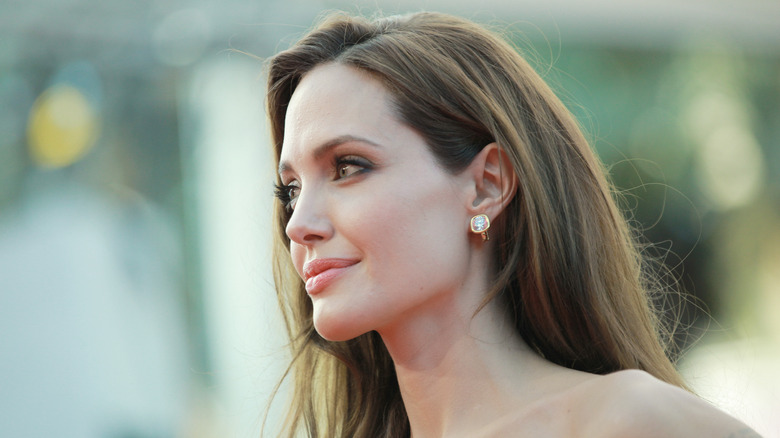 Vahan Stepanyan/Shutterstock
Angelina Jolie has been in the acting business for over four decades, which has helped Jolie amass a stunning net worth, but she definitely hasn't confined herself to just that one career path. Jolie co-owned a winery with her now ex-husband Brad Pitt; they released a rosé that in 2013 was ranked a top 100 wine by "Wine Spectator." Though at this point, Jolie sold off her half of the winery, and Pitt sued Jolie for that business move.
Jolie worked for over 20 years as a Special Envoy for the United Nations High Commissioner for Refugees (UNHCR) and before that she was a Goodwill Ambassador for the agency. Her work for the UNHCR took her around the world, from Yemen to Bangladesh to Colombia, advocating for displaced people. She's no longer with the UNHCR, confirming the change on Instagram, but she's still going to be working to help refugees. Jolie also used Instagram to announce her latest business venture: Atelier Jolie, a sustainably focused fashion collective.
Atelier Jolie will help keep clothing out of the landfill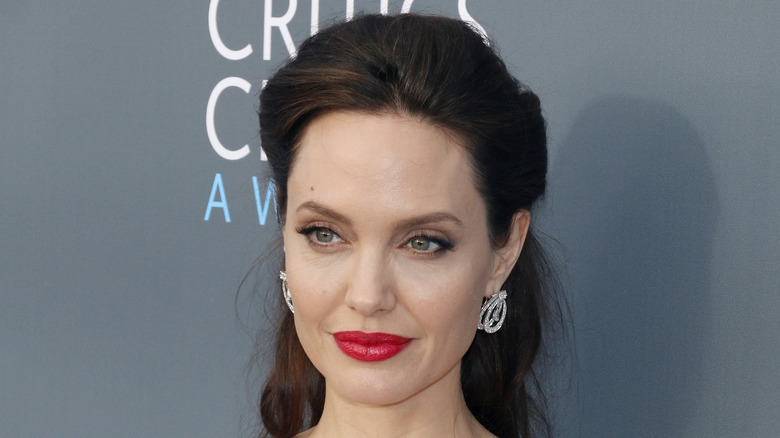 Tinseltown/Shutterstock
Atelier Jolie will launch in fall 2023, and the goal isn't just for Angelina Jolie to put her name on a line of clothing. As described in Angelina Jolie's Instagram post, Atelier Jolie will be "a collective where everyone can create" and "a place for creative people to collaborate with a skilled and diverse family of expert tailors, pattern makers and artisans from around the world." The designs will be made from vintage or deadstock fabric, which is basically leftover fabric that would otherwise go to the landfill. It will also focus on a way to keep your favorite pieces in your closet and out of the trash, even if the items no longer fit or aren't fashionable anymore. Atelier Jolie will be "breathing new life into what could have been thrown away, and creating quality heirloom garments with personal meaning."
Jolie isn't forgetting about her work with refugees with Atelier Jolie; there will be positions available for refugees as well as "other talented, underappreciated groups, with positions of dignity based on skill." However, if you can't wait until fall to check out what Atelier Jolie has to offer, here are 14 sustainable fashion brands that are actually affordable.