Whoopi Goldberg Pokes Holes In Prince Harry And Meghan Markle's Paparazzi Car Chase Claims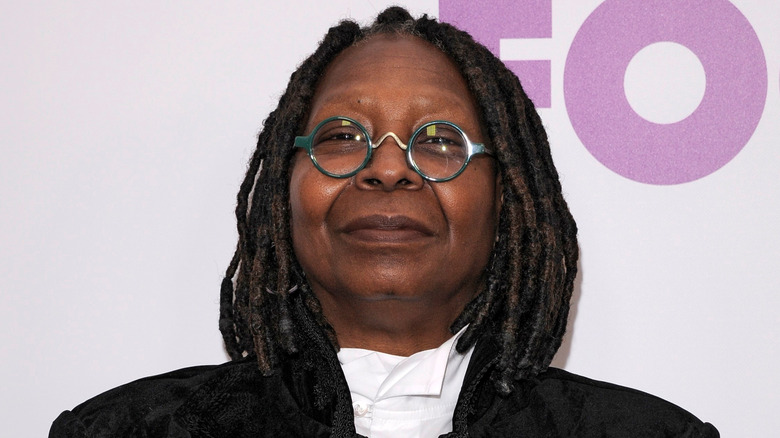 Ron Adar/Shutterstock
Earlier this week, Prince Harry and Meghan Markle reported that they were in a "near-fatal" car chase with paparazzi (that proved we have learned nothing since Diana). A spokesperson for the couple said that both they and Meghan's mother, Doria Ragland (who was in the car at the time), were "understandably shaken by the event," but thankfully nobody was hurt, per Sky News. 
Both during and after their time with the royal family, the Duke and Duchess of Sussex have been critical of the paparazzi. In a 2019 open letter, penned by Harry himself, he called out the British tabloids directly. "I've seen what happens when someone I love is commoditized to the point that they are no longer treated or seen as a real person," Harry wrote on the Sussexes' website. 
The prince continued, "I lost my mother and now I watch my wife falling victim to the same powerful forces." However, this latest incident has some questioning whether the Sussexes are exaggerating the extent of the harassment — there are already tons of witnesses that have challenged Harry and Meghan's paparazzi car chase claims — including "The View" co-host Whoopi Goldberg.
Whoopi Goldberg claimed a car chase like that couldn't happen in New York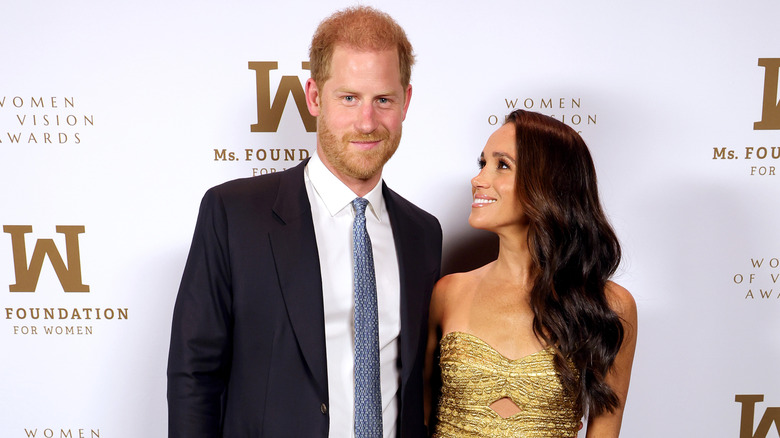 Kevin Mazur/Getty Images
During a recent episode of "The View," Whoopi Goldberg questioned the legitimacy of Prince Harry and Meghan Markle's claims that they were caught in a two-hour-long car chase in New York City. Though Goldberg didn't deny that the paparazzi were following the Sussexes, she argued: "I think people in New York know if it was possible to have car chases in New York, we'd all make it to the theater on time," (via Page Six). The talk show host used her own experience to contradict the couple's story, too, noting, "I've been chased, I know what they do," per Decider. 
According to Goldberg, it would only be possible to chase the couple in a more driveable city. "I think their spokesperson referenced something that you generally would reference in Los Angeles," Goldberg continued. "That's where you have chases. That's where you can move at high speeds." Though the host poked holes in the Duke and Duchess of Sussex's story, she did acknowledge that "aggressive paparazzi" is a major problem for the couple. 
She finished the segment by offering some advice to Meghan and Harry: "When you come here, know exactly what your route is going to be," Goldberg suggested. "There are ways that New York can help you have a better experience even though you're being stalked by paparazzi." She also warned against releasing dramatic statements because, "When you use that kind of verbiage, know that your credibility is going to be cut in half."