Chanel's Complicated Love Life During Her First Two Years On Days Of Our Lives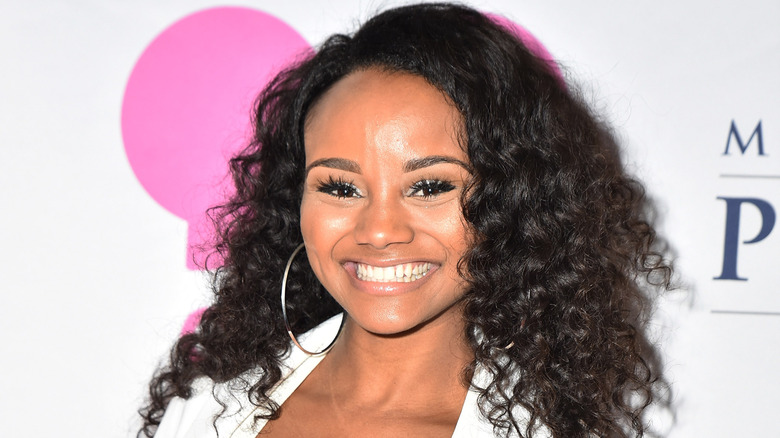 Brandon Williams/Getty Images
Chanel DuPree has quickly become a fan-favorite on "Days of Our Lives." The character first popped up in Salem in 2021 and was revealed to be an old friend of Allie Horton. However, her ties to Salem were deeper than that. It also turned out that Chanel had dated Abe Carver's son, Theo, while they were both in South Africa. Although the romance between Theo and Chanel was dead, it was soon revealed that Chanel had some serious feelings for Allie. At the time, Allie was dating Tripp Johnson, but it was easy to see that she reciprocated Chanel's infatuation. Allie did her best to stay true to Tripp, and Chanel moved on. Fans were later shocked when Chanel ended up in Xander Cook's bed.
After a night of drowning their sorrows together, Chanel and Xander got drunk and Xander proposed to Chanel with the ring that he had bought for the love of his life, Sarah Horton. The next morning when Xander woke up, he was confused about the events that had transpired. Chanel later filled him in on what had happened and told him that the two had gotten married on a whim.
Xander and Chanel quickly ended their sham of a marriage and moved on with their lives. For Chanel, that meant setting her sights on a member of the DiMera family.
Chanel married Johnny in Italy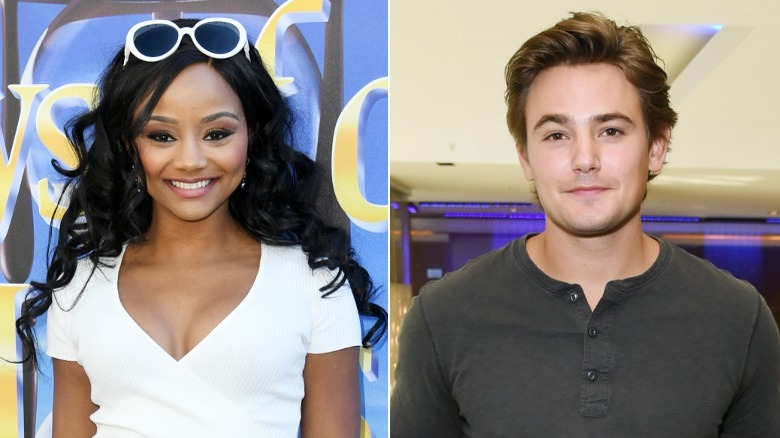 Jc Olivera & Jc Olivera/Getty
After her one-night stand with Xander Cook, "Days of Our Lives" fans continued to watch Chanel DuPree pine away for Allie Horton. Despite sharing a few kisses, Allie ultimately chose to be with Tripp Johnson. Heartbroken, Chanel looked to move on, and that's when she met Johnny DiMera. The two quickly hit it off and began getting flirty. Chanel was later stunned to find out that Johnny was Allie's twin brother. This made things complicated between the trio. 
However, Chanel couldn't fight her feelings for Johnny. The two fell in love and had a whirlwind romance. During a vacation to Italy, the couple exchanged vows and shocked their friends and family members when they returned to Salem with the news that they had gotten married. Shortly after tying the knot, the couple planned a reception in Salem. However, drama found the newlyweds when Johnny was possessed by the devil, and a possessed Johnny ruined the couple's party and publicly humiliated Chanel by dumping her in front of half of the town.
That night, Allie looked to comfort Chanel, and the two women got intimate. Allie felt terrible for cheating on Tripp, but it was clear that her feelings for Chanel weren't going away. Chanel divorced Johnny and Allie told Tripp the truth, which led to a breakup. After the possession drama finally ended, Chanel learned the truth about why Johnny had dumped her. By that time, she was in love with both Allie and Johnny.
Chanel and Allie had a messy romance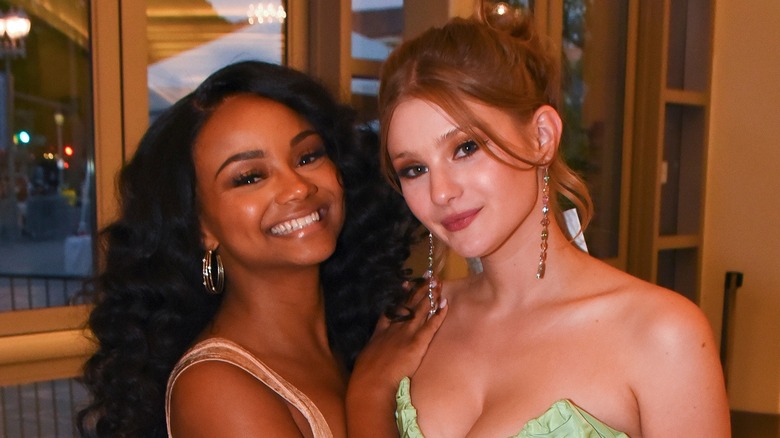 Michael Mattes/Shutterstock
Things got messy for Chanel when she was forced to choose between siblings Allie and Johnny. After a lot of back and forth, Chanel chose to be with Allie, and the two women began dating. Things got very serious for Allie and Chanel. They worked together and lived together. After dating for a while, the couple felt that their romance was getting a bit stale, and decided to spice things up. They invited Salem playboy Alex Kiriakis over for a night with them, which they all enjoyed. 
However, that didn't fix Allie and Chanel's relationship issues. Allie became increasingly jealous over Chanel's connection to Johnny, and "Days of Our Lives" viewers watched as Allie believed Chanel was cheating on her. This lead Allie to reunite with Alex. Later, when it was revealed that Chanel and Johnny didn't cheat, Allie was devastated that she had been unfaithful to Chanel with Alex. The affair caused Allie and Chanel to break up, and Allie left Salem.
Shortly after Allie's departure, Chanel hired a woman named Talia Hunter to work with her at the bakery. Chanel found herself attracted to Talia, and the two even went on a date. However, fans knew that Talia was working with her boyfriend Colin to exact revenge on both Chanel and his sister, Sloan. Sadly, Chanel's love life has been a mess since she came to Salem, but fans are holding out hope that she'll find true love.