The Unexpected Familial Connection Between King Charles And Jill Biden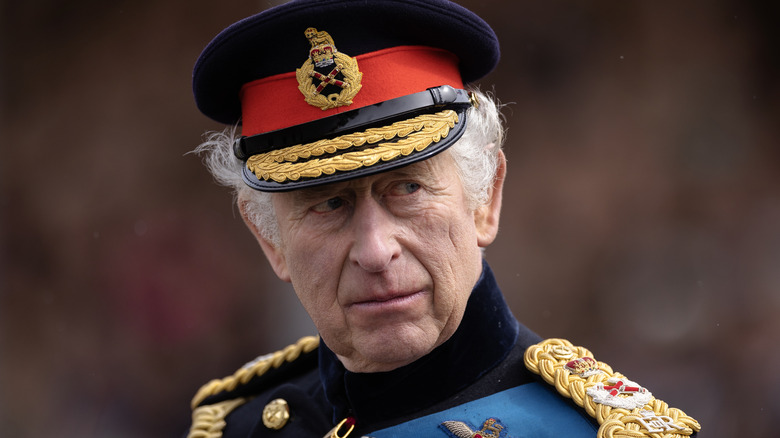 Dan Kitwood/Getty Images
The whole world has been abuzz at the coronation of King Charles, which unexpectedly bested Prince Harry's wedding with its U.K. viewership. Though everyone has their own opinion on the new king, who's courted quite a bit of controversy over the years, there's no doubt that he's got some interesting family history.
In the quest for more info on Britain's newest monarch, a shocking fun fact has come to light — and it involves none other than the U.S.'s current first lady, Dr. Jill Biden. Who would've known that she has connections to the British royal family?
While this might be a wild discovery, it's not unheard of for famous people to have some long-lost royal relatives: after all, King Charles also has a little-known family connection with Lisa Marie Presley. So, what exactly does this discovery mean for Dr. Biden? There's no way Americans have a long-lost princess living in the White House ... right?
How exactly are they related?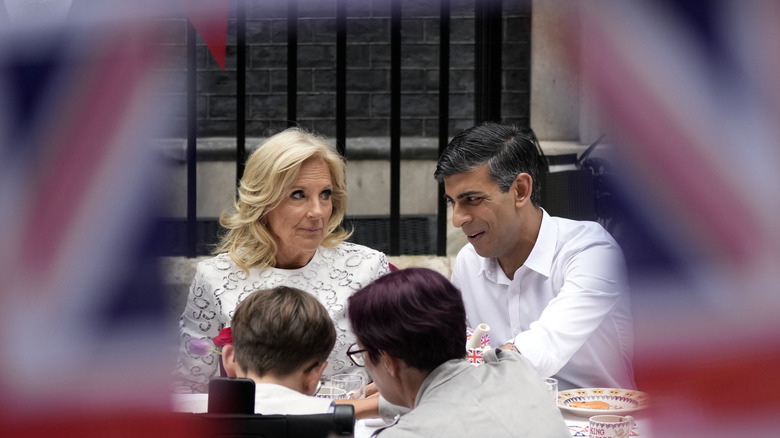 Christopher Furlong/Getty Images
Before you get your hopes up, no, they are not siblings. Or cousins. Or even second cousins. They're 12th cousins, four times removed (say that ten times fast). If they're so distantly related, though, how are they even linked in the first place? Well, they share a common ancestor, dating all the way back to 16th-century Spain. His name was Philippe III de Cröy, a prominent nobleman who acted as a knight to the Spanish king at the time, Philip II.
Before you get too excited, this does not make Dr. Biden secret royalty (although that would be pretty cool). Their shared bloodline diverges pretty far back. Philippe III de Cröy was married to a woman named Johanna. Together, they had four children, two of whom — Marguerite and Anne Isabelle — became the ancestors of Dr. Biden and King Charles. The First Lady is descended from Marguerite de Cröy, while the newly-appointed monarch is descended from her sister.
Predictably, the king's bloodline remained noble. The first lady's, on the other hand, eventually settled in the States after living in Europe for quite some time.
The discovery process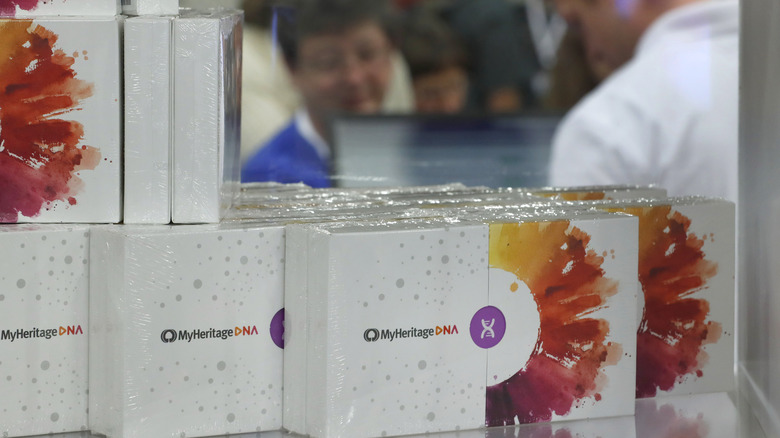 Bloomberg/Getty Images
Since the British royal family keeps carefully detailed records of their ancestry, the information wasn't exactly difficult to piece together. Still, it took very meticulous research of said records — and Jill Biden's own family history — in order to find this familial connection. So, who did it?
It was at MyHeritage, the popular European ancestry site, that the information was first discovered. According to their LinkedIn, their service boasts over 5.4 million customers, and provides the most popular DNA test throughout all of Europe. With such a resume, it's no wonder that they were able to unearth this nugget of information. Roi Mandel, the director of research at MyHeritage, told the Daily Mail that these family connections were presumably "unknown to [King Charles and Dr. Biden]," and that the royal family has "branches spread all over the world."
Who knows? Maybe you've got royalty hidden somewhere in your family tree.