All The Women Abe Carver Has Loved On Days Of Our Lives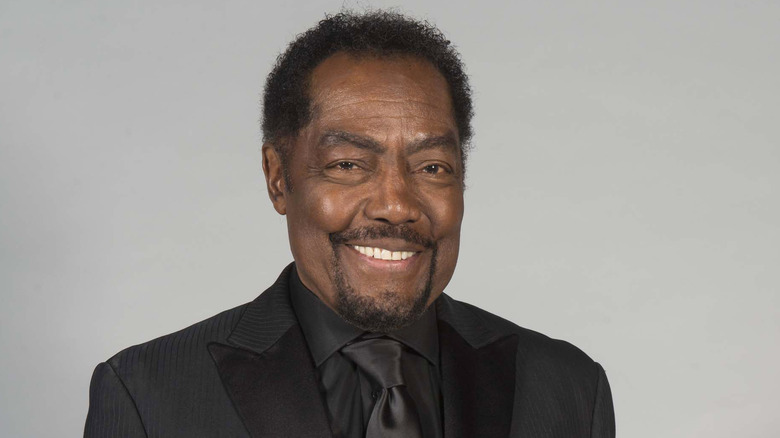 Michael Bezjian/Getty Images
Abe Carver (James Reynolds) has been the moral compass on "Days of Our Lives" for decades. The former police offer turned mayor of Salem has been one of the most upstanding characters to ever appear on the soap opera. Of course, Abe has been sucked into some big drama as well. He has dealt with health issues that left him blind, he has lost many loved ones, and was even one of the presumed victims of the Salem Stalker. However, through it all, Abe has kept his integrity, which is why so many women have been drawn to him. During his time in Salem, Abe has caught the attention of many ladies, all of whom he's loved in his own way.
After to coming to Salem in 1981, Abe had flings with characters such as Joan Hopkins and Denise Preston. He also met Nikki Wade, who was hired to be the secretary at the Salem police department. They hit it off, but Abe's police work came between them and their romance fizzled out. Abe eventually met another young police officer named Lexie Brooks, and the two fell madly in love.
Abe and Lexie become one of the show's most beloved couples. They got married and were together for several years before they welcomed a son named Theo. They did go through a rough patch when Abe's former lover Faye Walker admitted that they shared a son together, Brandon. However, Abe and Lexie eventually reconciled.
Abe dated Maxine and Valerie after Lexie's tragic death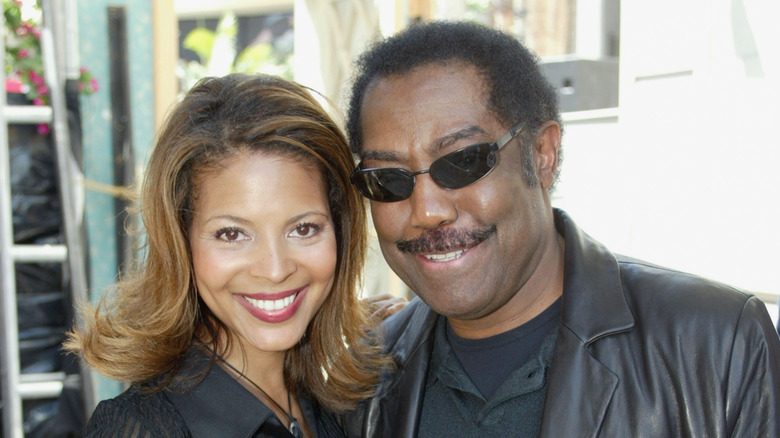 Kevin Winter/Getty Images
After many happy years together, Abe and Lexie's relationship ended in a heartbreaking way. Lexie was diagnosed with cancer, and after saying goodbye to all of her friends and family members, she died in Abe's arms. After Lexie's tragic death, "Days of Our Lives" viewers watched Abe struggle. However, the head nurse at Salem University Hospital, Maxine Landis, befriended him, and the two bonded over losing their spouses. Abe and Maxine's relationship later became romantic and the two dated for a bit, but they never got serious. Eventually, Abe learned to love again when he reconnected with an old fling, Valerie Grant.
After decades apart, Valerie returned to Salem to help treat Abe's medical condition. The reunion led to stronger feelings between the pair and they started dating. They took things very slowly and seemed happy until things got a bit tense. When Valerie's ex, David Banning, died unexpectedly, her son Eli Grant came to town looking for answers. Valerie admitted that David was Eli's father, which caused tension between the mother and son, as well as the rest of the Horton family. Valerie eventually made amends with Eli, and she and Abe continued to cultivate their relationship until untrue rumors of Abe having an affair with his assistant Sheila tore the couple apart.
Abe married Paulina Price in 2022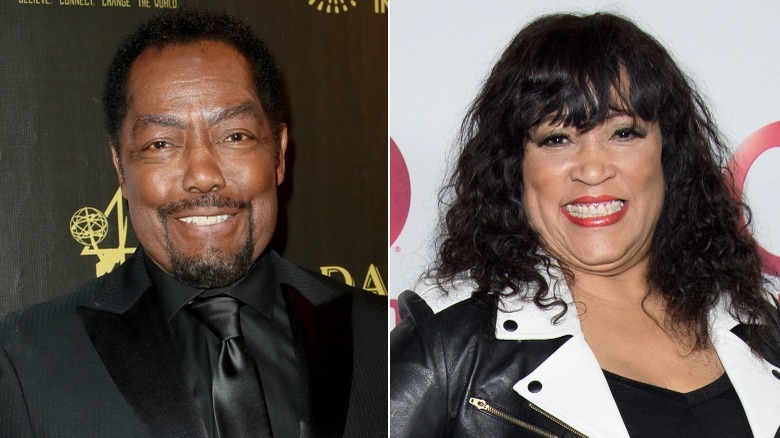 Tara Ziemba & David Livingston/Getty
After a series of failed relationships, Abe Carver focused on his career as mayor. However, he was stunned to learn that a newly hired police officer named Lani Price was the daughter of his former girlfriend, Tamara Price. Lani came to town on a mission to meet Abe and later told the mayor that he was her biological father. Abe was thrilled to have another child, and he and Lani quickly hit it off. The duo bonded, but their father/daughter relationship was strained when Lani's aunt Paulina Price showed up in Salem. "Days of Our Lives" viewers were on the edge of their seats as Paulina not only tried to demolish Horton Square, but also admitted that she was hiding a dark secret. Eventually, it was discovered that Paulina was Lani's real mother and that her sister, Tamara, had taken her in and raised her as her own. The revelation about Lani's parentage sadly meant that Abe was not Lani's biological father after all.
Despite all of the drama, Lani and Paulina formed a relationship, and Abe continued to serve as a father for his surrogate daughter. All the while, Abe and Paulina also grew closer. The duo eventually began dating and fell head over heels in love. In the summer of 2022, after many ups and downs, Abe and Paulina officially tied the knot.
Abe's love life has been a bit complicated over the years. However, he's always managed to find happiness for himself.