What Is Former Hillsong Pastor Carl Lentz Up To Now?
Shareif Ziyadat/Getty Images
Founded in 1983 in suburban Sydney, Australia, Hillsong Church eventually spread to 30 countries across the planet. As of May 2023, the megachurch hosts, on average, 150,000 weekly worshippers, according to Hillsong's website. A New York City incarnation sprung up in 2010; Hillsong quickly assembled a presence at a Union Square nightclub, a Times Square theater, and a Montclair, NJ university auditorium. This juggernaut trinity began providing spiritual guidance to 8,000 weekly worshippers, among them celebrity guests Kendall Jenner, Selena Gomez, Kevin Durant, and Bono, according to a 2015 GQ article.
Carl Lentz, regularly called the "hipster pastor," commandeered Hillsong New York, imparting an inspired, Southern-accented faith to his congregation. As with all things Big Apple, Lentz soon developed an outsized reputation. He famously baptized Justin Bieber, was pilloried on the now-defunct Instagram account @preachersneakers, and was photographed riding motorcycles and wearing leather jackets. 
In 2020, Hillsong ousted Lentz following revelations of an adulterous affair. He publicly confessed to his infidelity on Instagram, writing: "This failure is on me... and I take full responsibility for my actions. I now begin a journey of rebuilding trust with my wife, Laura, and my children and taking real time to work on and heal my own life and seek out the help that I need." Since this post, the pastor has largely disappeared from the media landscape. 
Renewed humility and relocation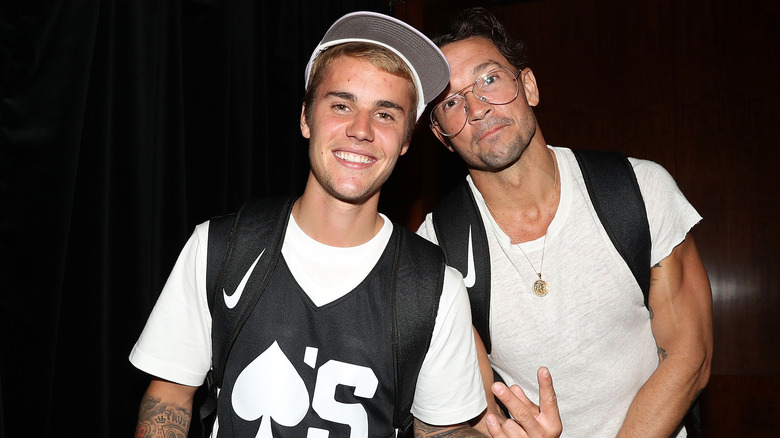 Shareif Ziyadat/Getty Images
It would appear that Carl Lentz has been working on himself. A May 2023 Instagram post reads: "For the last 3 years my entire focus has been fighting for my wife and kids. All I wanted was to prove to my wife and kids that I could show up for them like I had never done before. Although we have a long way to go, with a lot of work, a lot of honesty and a lot of prayer, we have found ourselves in a beautiful, happy and deliberately honest place." 
In addition to bolstering his family life, Lentz has fortified his work life. He's been engaged by Transformation Church of Tulsa, Oklahoma, led by Pastor Michael Todd, to help with strategy, the nondenominational megachurch's executive pastor of operations told Religion News Service. "After two years of Carl being in his own discovery and healing process, he has shown readiness to use his God-given gifts towards the local church again. We believe in Carl, his marriage, his skill set, and his restoration," Tammy McQuarters stated in March 2023. On Instagram, Lentz noted that he's no longer preaching.
Religion News Service also reported that a source close to the pastor confirmed that Lentz and his family have moved to Tulsa, where he's begun consulting and coaching various clients, including Transformation Church. Though fans of Lentz welcome this news, it's not the complete story of his journey.
Fresh revelations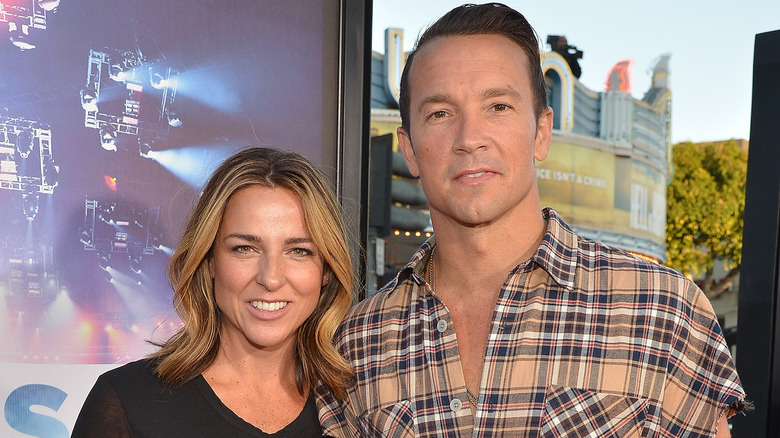 Charley Gallay/Getty Images
On May 19, 2023, "The Secrets of Hillsong," a four-part docuseries, dropped on FX and Hulu. According to early reports, the documentary searches for the truth about Hillsong Church and includes interviews with Pastors Carl and Laura Lentz, congregants, and investigative reporters, who provide fresh insight into the systemic issues that ruined the megachurch's reputation while forcing a reorganization and new leadership. Within this context, the Lentz marital scandal is revealed to be an early warning of more troubling symptoms that eventually devolved into allegations of exploitation and cover-up, according to The Guardian. 
A provocative trailer, available on YouTube, hints at considerable troubles within the megachurch, including "child abuse, labor abuse, sexual assault." Speaking on camera, Lentz says, "You do not want to be in this chair. I cannot stress it enough."
Among the revelations captured in the series, Carl indicates he was abused as a child, admits to over-using medication owing to the pressure of his responsibilities, and denies claims made by Leona Kimes, his former nanny, that he sexually abused her, reports The Daily Mail. On camera, Lentz states: "There were mutual adult decisions made by two people who lied profusely, mainly to my wife. It's an issue because I was a boss, this person was an employee. I'm responsible for that power dynamic, and the management of it, and the wisdom that goes with it, and I failed absolutely miserably."