Karen McDougal's 'Love' For Donald Trump Shines New Light On Their Alleged Affair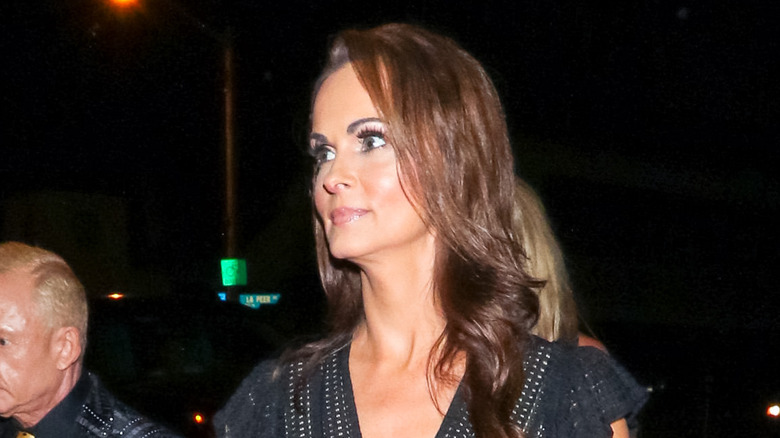 Gotpap/bauer-griffin/Getty Images
If it hasn't become clear, former U.S. president Donald Trump is in hot water. The leading Republican candidate for 2024 has been in and out of court this year due to multiple allegations of sexual misconduct brought against him. According to the Associated Press, Trump was forced to pay $5 million after the jury found him liable for sexually abusing and defaming E. Jean Carroll, with Trump promising to appeal the case.
Over the years, more and more alleged victims have come forward to share their stories. A litany of women have accused the brazen politician of unwanted sexual advances and loveless affairs, including adult film star Stormy Daniels. But now that the spotlight is focused on Trump, a familiar name has resurfaced, and people are noticing that her experience is different from Trump's other accusers. Karen McDougal, ex-Playboy Playmate and current beauty columnist, says her love affair with Trump actually made good on the "love" side of things (via The Washington Post). During their 10-month affair, she claims the two fell in love, and it's this statement that has people looking deeper into the allegations she's made against Trump.
It was a chance meeting turned love affair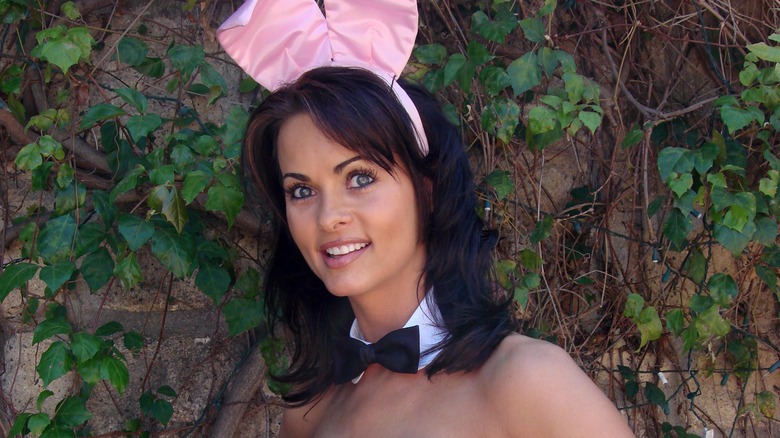 s_bukley/Shutterstock
Secret rendezvouses, expensive dinners, and hushed whispers in the dark. The alleged love affair between Donald Trump and former Playboy model Karen McDougal sounds like it was ripped from the pages of a romance novel. In an exclusive interview with the Daily Mail, McDougal said she and Trump met in 2006 at a party at Hugh Hefner's infamous mansion. According to McDougal, the then-host of "Celebrity Apprentice" made it clear he was interested in her by following her around "like a puppy dog" and later having his bodyguard retrieve her phone number. Donald's wife Melania had just given birth to Barron at this time. 
This chance meeting would spiral into a 10-month affair during which McDougal says she fell completely "in love" with Trump and vice versa. "I was in love with him. He was in love with me. I know that because he told me all the time. He'd say, 'You're my baby and I love you,' He showed me off to his friends," McDougal told the outlet.
At the end of 10 months, McDougal ended the illicit relationship and moved on to Bruce Willis, who was single at the time. It's a chilling accusation — an affair with a married man who'd just welcomed another child — and could add to Trump's legal troubles in the future.