General Hospital Explainer: Alexis' Cancer Journey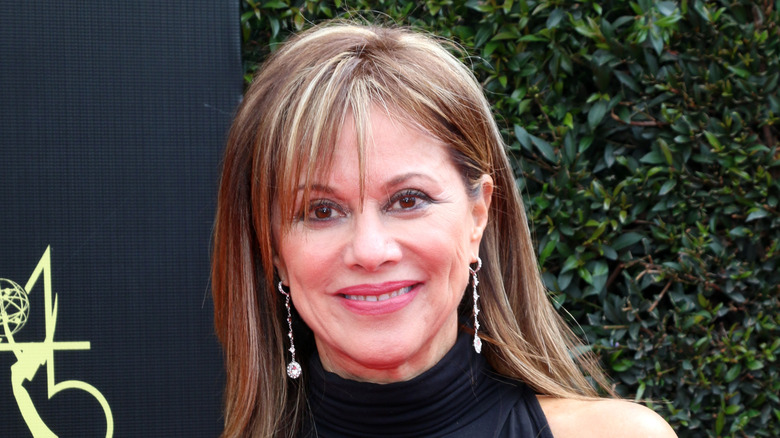 Kathy Hutchins/Shutterstock
Alexis Davis (Nancy Lee Grahn) has been a member of the Port Charles community for 26 years on "General Hospital." She hasn't always been as respected as she is now due to her battle with alcoholism and the occasional crime. However, at the crux of it all, Alexis is a pillar of the town, and many flock to her for life advice. Specifically, Alexis is always there to help a friend or family member through a personal or health crisis. 
Most recently, Alexis has lent a listening ear to her friend, Gregory Chase (Gregory Harrison). Gregory revealed his secret battle with ALS, confiding in Alexis to avoid opening up to his sons about his diagnosis. Alexis is no stranger to her own health setbacks. She's suffered from ailments related to her drinking problem, as well as severe bone and joint pain due to a form of osteoporosis. Alexis has since managed her pain levels, but these issues are far from the worst of her periods of declining health. 
In the mid-2000s, Alexis was in the midst of a troubling personal situation involving her then-husband, Ric Lansing (Rick Hearst), and secret daughter, Sam McCall (Kelly Monaco). Ric and Sam slept together, betraying Alexis and sending her to the brink of divorce. However, her relationship problems quickly became the least of her worries as she was soon diagnosed with lung cancer. In addition to battling for custody of her daughter Molly Lansing-Davis, she faced death.
Alexis lost custody of her daughter amid cancer treatment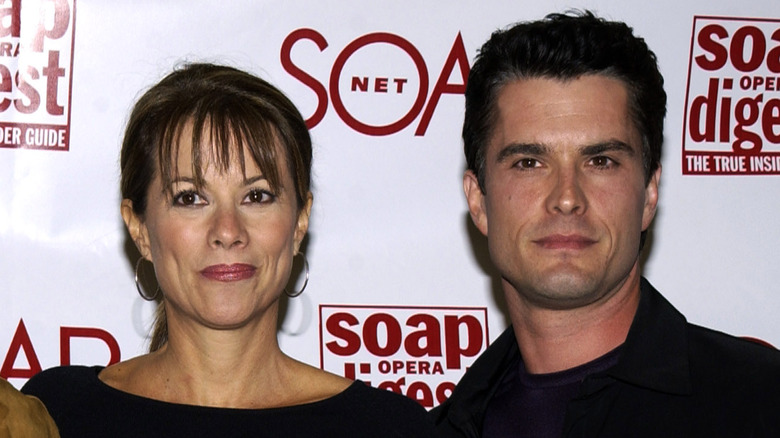 Albert L. Ortega/Getty Images
Unfortunately for Alexis Davis, any plans on getting revenge or answers from Sam McCall and Ric Lansing about their one-night stand were delayed. Her new focus was on preventing her cancer from spreading and claiming her life. Eventually, she waged war on her husband and daughter while undergoing chemotherapy. Chemo took a great toll on Alexis, and while it was cathartic to finally clue Sam and Ric in that she knew about their late-night romp, it caused a great deal of pain.
Seeing the frail state Alexis was in because of her ongoing treatment, the judge in the custody case was left with no choice but to side with Ric. Even though Alexis hadn't done anything wrong in her marriage or as a mother, there was no denying that she wasn't fit to take care of a child in her current condition. Ric stooped to new lows, using Alexis' unorthodox treatment at the time against her during the trial.
Due to the nausea and sickness caused by her chemo, Alexis resorted to marijuana use to aid her symptoms. This was viewed negatively by the court and contributed to the decision to award Ric custody of their daughter. Unfortunately, Alexis' battle with cancer wasn't over, and neither was the fight for Molly.
With Sam by her side, Alexis overcame her battle with lung cancer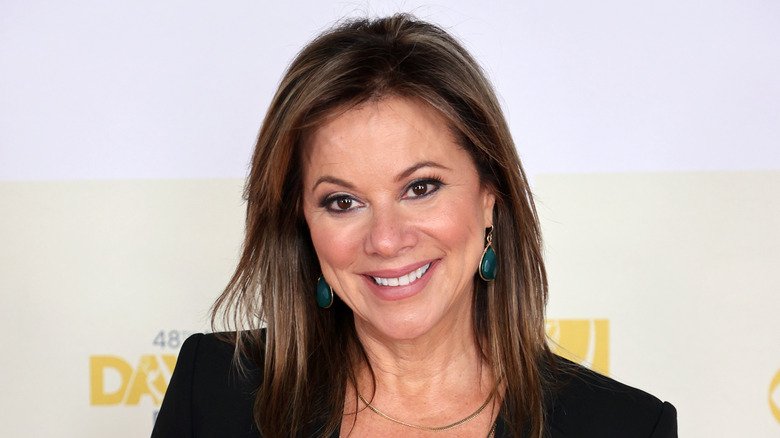 Kevin Winter/Getty Images
Luckily for Alexis Davis, her ex Ric Lansing had significant ties to the mob, and this affiliation helped her regain custody of Molly. Alexis also took strides to repair her relationship with her eldest daughter Sam McCall, eventually confiding in her about her battle with lung cancer. As a means of keeping the family together and being united, Alexis and Sam had a rational conversation and managed to work through their issues. With all of the Davis girls firmly together, Alexis had a newfound support system to help her fight her disease.
Though it seemed for a while that Alexis might succumb to her illness, thankfully, she managed to fully recover. Unfortunately, the real-life reaction to the storyline wasn't as positive. Fans blasted the series for an unrealistic portrayal of someone battling cancer, calling it a mockery of the disease. 
This fan backlash has been echoed in recent months, with Willow Tait's (Katelyn MacMullen) leukemia storyline firmly putting her in the doghouse. Willow's entire journey with the disease — from delaying her treatment against the doctor's orders to her miracle cure at the hands of her Great Aunt, Liesel Obrecht (Kathleen Gati) — has been dragged by viewers.