What Shark Tank's Barbara Corcoran Looks For In A Person Before Investing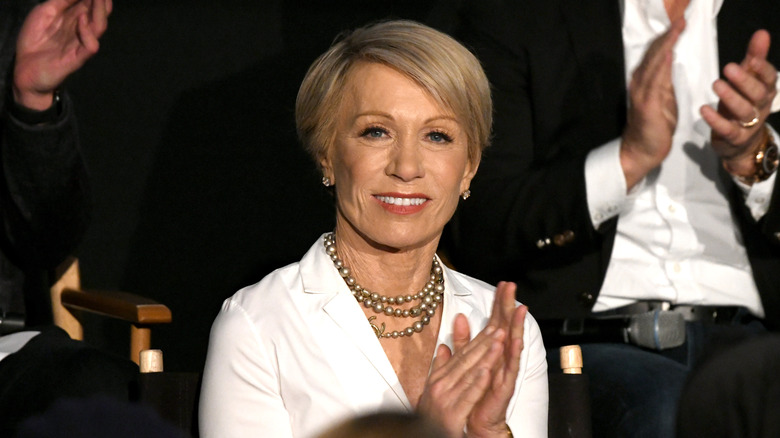 Michael Kovac/Getty Images
During a 2023 interview with CNBC, Barbara Corcoran of "Shark Tank" revealed the No. 1 thing she looks for when investing: ambition.
Over the years, the popular reality TV show has become the platform for thousands of aspiring entrepreneurs. The show has not only entertained viewers but has also provided a significant boost to small business owners. "Shark Tank" follows a format that allows entrepreneurs to present their innovative ideas to a panel of "sharks" with humongous net worth, including business moguls such as Mark Cuban, Daymond John, Kevin O'Leary, Lori Greiner, Robert Herjavec — and of course, Corcoran.
Among the mentioned sharks, Corcoran has definitely made a name for herself as a savvy entrepreneur and shrewd investor. With her keen business acumen paired with a dynamic personality, she has indeed become a driving force in the world of venture capitalism. Just like her co-stars, Corcoran — who has been in the show since the start — has certainly developed a keen eye for the person she'd want to do business with.
Ambition is key for Corcoran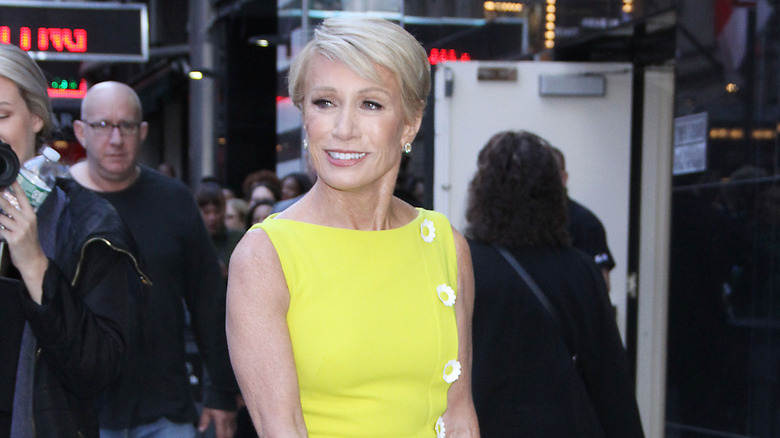 Mediapunch/bauer-griffin/Getty Images
As a businesswoman who has built her empire from the ground up, Barbara Corcoran has the authority when it comes to investing. After meeting thousands of investors both on and off the show "Shark Tank," she isn't easily impressed — but she knows what she's looking for.
She told CNBC, "I'm always looking for the same trait, the No. 1 trait. I'm looking for ambition. Someone who envisions where they're going, and I fall for it when they tell me they're going there."
The businesswoman's answer hasn't seemed to change even over the years. In a 2016 Forbes interview, Corcoran was asked what she looks for the most when investing, and she said, "Is the entrepreneur capable? Can they hit the finish line? 60% is gut reaction and 40% is asking the right question." In the end, it does not matter how good the product is — if the drive to succeed isn't there, there's no way she's going to invest.
There's no such thing as risk-free investment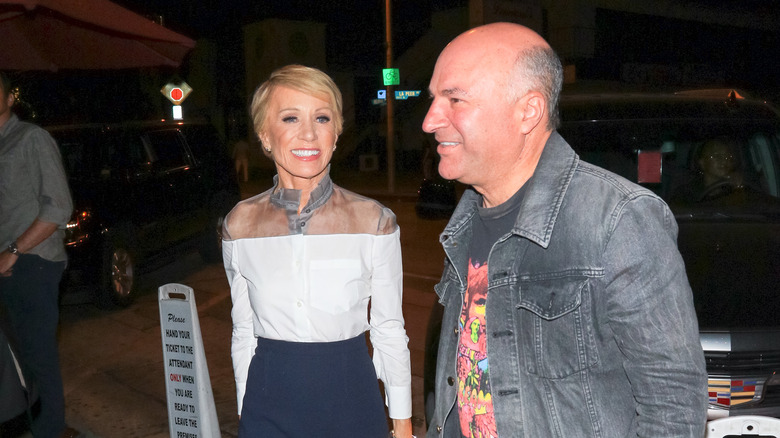 Gotpap/bauer-griffin/Getty Images
People might think that successful businesswomen like Barbara Corcoran already have a knack for winning ventures. But for Corcoran, who previously took heat for her appearance on "The View," there are some investments that eventually lead nowhere. She further told CNBC, "I've invested in 150 businesses, and I've made money on about 10%." She isn't afraid of making investments — after all, you have to take risks in order to win. 
Despite conducting rigorous time researching investment opportunities, you can't always profit from them. Even Corcoran's "Shark Tank" co-star Kevin O'Leary said so himself. In fact, O'Leary told CNBC he believes most of his investments will lead to nowhere. "You make 10 investments, you get two to three huge hits. And it pays for the other seven [failed investments]," he said.
Although this may seem like a norm, even O'Leary is bothered by losses. For Mr. Wonderful, it's best to always trust your gut. He concluded, "I ignored it, and it cost me half a million bucks. That was really stupid. I'm pissed. And I don't forget that." He was talking about the $500,000 "Shark Tank" investment he made to a startup in the telecommunications industry.