All The Shark Tank Stars Ranked By Net Worth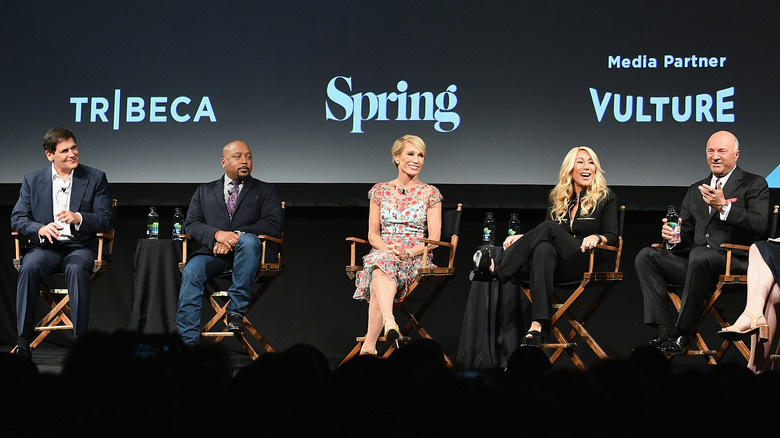 Dia Dipasupil/Getty Images
Nowadays, watching cable television is fairly rare. Compared to the seemingly endless variety and flexibility provided by streaming services, live television just isn't up to snuff anymore. But on the odd occasion that you do find yourself flicking through channels and painstakingly making your way through commercial breaks, the chances are high that "Shark Tank" will be on. In this popular and over-aired reality series, entrepreneurs of every stripe pitch their product ideas to a panel of wealthy investors, called "sharks" (via USA Today). If a presentation compels a shark, he or she offers to fund the business with a percentage of ownership and a share of the profits in return. Winning contestants also get access to their shark's valuable insight, network of contacts, suppliers (via Investopedia), and more. 
Although the cast of sharks changes from time to time — with new and exciting guest sharks sprinkled in each season — the longstanding fan-favorites include Mark Cuban, Barbara Corcoran, Robert Herjavec, Kevin O'Leary, Lori Greiner, and Daymond John. Together, they've invested more than $100 million into the show's businesses over the years, per TV Insider. But whose pockets are the deepest?
One shark has more in the bank than all the others combined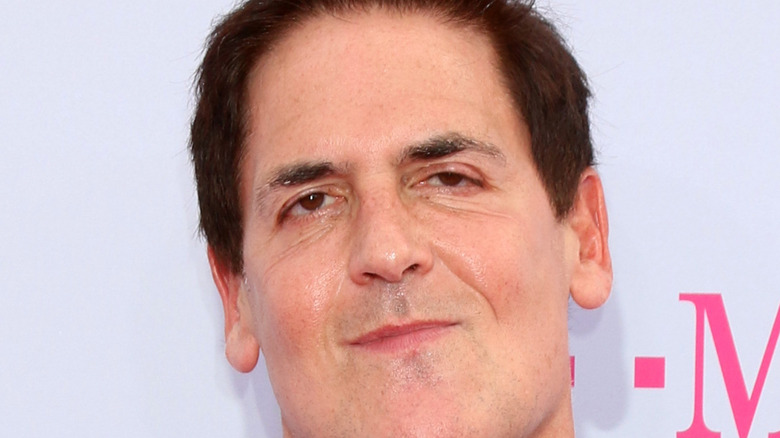 Shutterstock
Unfortunately, it doesn't come as a huge surprise that the two female "sharks" make the least amount of money. According to TV Insider, real estate mogul Barbara Corcoran is at the bottom of the totem pole when it comes to wealth, with $80 million in the bank. Then there's Lori Greiner, who started her career with a simple idea and turned it into a multi-million dollar international company and has been on "Shark Tank" since day one (via ABC). Even though she invested in one of the most successful products to ever come from the shows — Scrub Daddy — she has a comparatively low net worth of around $100 million. Robert Herjavec, on the other hand, has double the cash to work with. The Croatian-born investor reportedly sold his company to AT&T for more than $30 million, and has about $200 million in the bank. The fashion mogul Daymond John comes in third with $300 million to his name. Add in $100 million more and you have the amount belonging to businessman Kevin O'Leary: $400 million. 
The richest of them all also happens to be the only billionaire on the list: Mark Cuban has a jaw-dropping net worth of $4.1 billion. The Dallas Mavericks owner certainly stands out from the pack, and any lucky contestant that gets the green light from this investor has a prosperous future ahead.