Why Shark Tank's Barbara Corcoran Is Taking Heat For Her Appearance On The View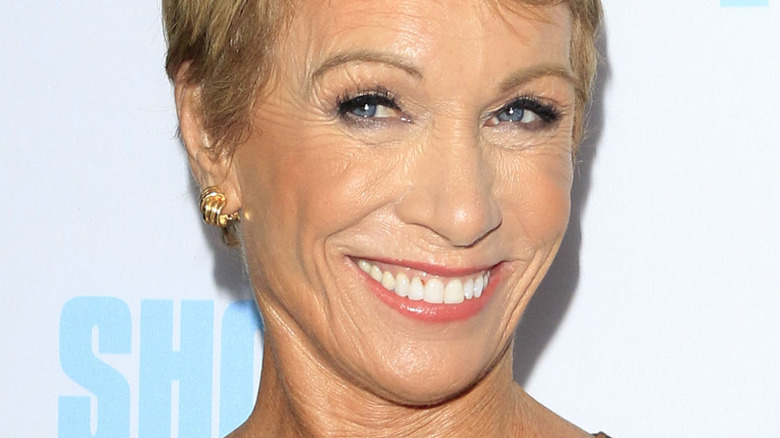 Kathy Hutchins/Shutterstock
Barbara Corcoran's appearance on "The View" has fans accusing the "Shark Tank" star of fat shaming after she made a joke about host Whoopi Goldberg's jeans size. The shocking moment went down when the businesswoman was discussing Emma Grede, who is the CEO and founder of Good American — yes, the brand best-known for being helmed by Khloé Kardashian (via Us Weekly, ABC News, and Access).
As Us reports, Grede will notably appear on "Shark Tank" as a guest host, which makes her the first Black woman to step into these shoes, er, fins. Over on "The View," the ladies chatted about the range of sizes available from the brand, when Goldberg asked about the denim, "Will they fit this COVID [butt]?"
That's when Corcoran cracked, "And when you get finished with those jeans and decide you don't like them, give them to me. I'm gonna make two pairs." Ouch.
Shocked silence came over the table, but thankfully, co-host Ana Navarro recovered the awkward moment by telling Corcoran, "Whoopi, let me just tell you something. Both Sara Haines and Jill Biden wore that dress already on TV."
Corcoran later took to Twitter to apologize for her offensive comment, saying in a video about her longtime friend, "I made a joke at Whoopi's expense which I now realize wasn't funny" (via Fox News). She went on to apologize to anyone she may have offended. Goldberg was the first to comment, tweeting, "Barbara we have been friends forever and i know your humor, i knew you were kidding."
Twitter was not impressed with Barbara Corcoran's apology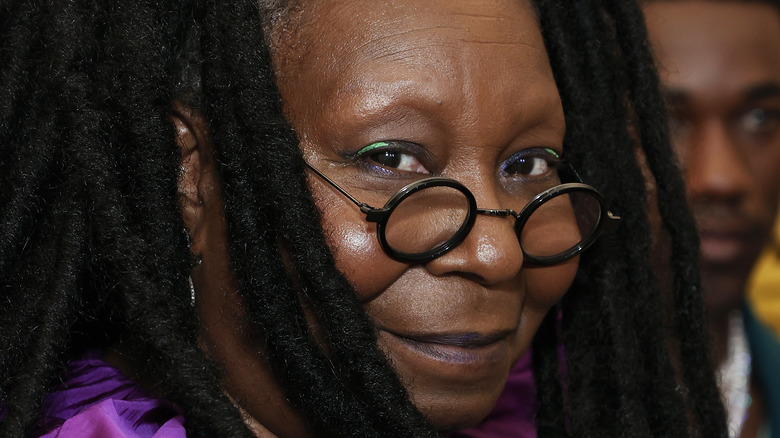 Arturo Holmes/mg21/Getty Images
Long after the "Shark Tank" alum shared her regrets online, Twitter was still buzzing about the cringey moment, with many people praising Navarro for defending Goldberg. But most viewers weren't buying what Corcoran was selling.
"'To those I may of offended' is not an apology. It lends responsibility on the listener and implies they may be the one lacking a sense of humor. Take full responsibility and lead with only yourself," one disapproving person tweeted.
Another fan of the "The View" shared this thought about the tone-deaf joke, "PS: For future reference Barbara, just know that some people are overweight for a variety of different reasons. Some people are on medication that makes you gain weight. Sciatica for example which Whoopi suffers from. Just think before you speak next time. It wasn't funny!"
And someone else tweeted, "Whoopi might be over it ... I ain't over it... unkind is unkind, you are in a business where you should know what to say and when say it... too much money makes some folks awful!"