What Is Juliette Lewis And Steve Berra's Relationship Like After Divorce?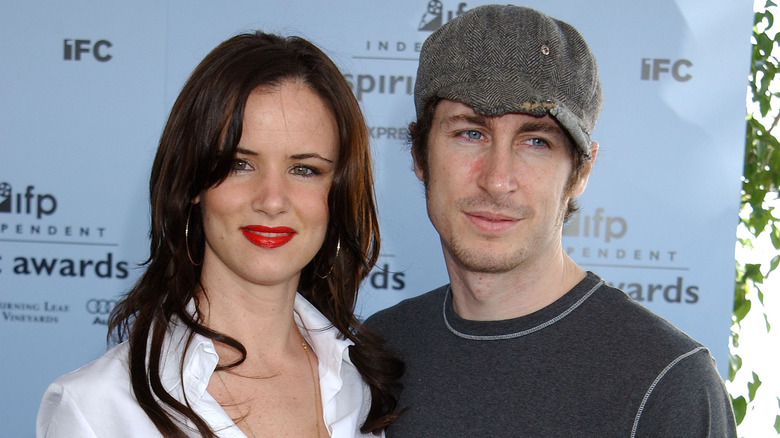 Gregg Deguire/Getty Images
Divorces are tough no matter who you are but when you are a celebrity in that is in the public spotlight, they can be even worse as the media often follows and tracks a celebrity's every move. Consequently, celebrity marriages often face an uphill battle. However, sometimes, things just simply don't work out and ex-spouses remain civil and even loving toward each other.
Actress Juliette Lewis knows this quite well. The "Yellowjackets" star married professional skateboarder Steve Berra back in 1999. However, it was a short-lived marriage and the couple divorced in 2003 after four years of marriage. Neither Lewis nor Berra has yet to remarry.
While the couple did not have children which is often what keeps ex-spouses in contact with each other long-term, Lewis and Berra still catch up with each other on the regular. Though Berra and Lewis have been divorced for two decades, they still remain close friends.
Why the couple decided to divorce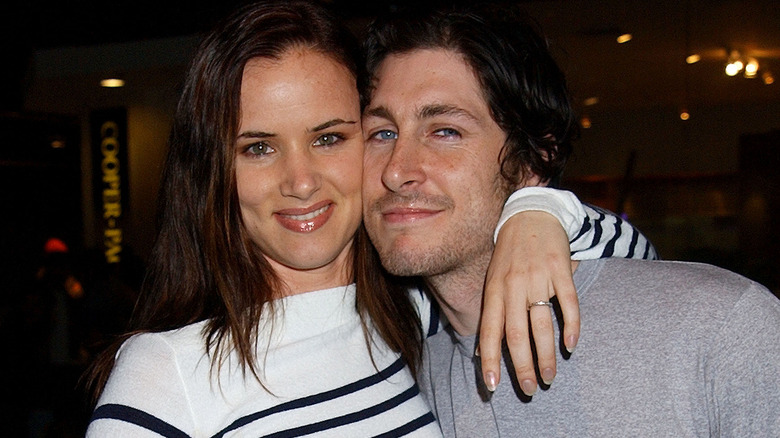 Gregg Deguire/Getty Images
Juliette Lewis and Steve Berra started out as friends and that was the backbone of what formed a strong foundation. She says they got married "during the illusionist period, the grand illusion," via The Guardian. However, soon day-to-day life proved to be a struggle for two successful people in demanding careers.
"We were friends for two years, then we realized we liked each other," explains Lewis. "Then he was off making his first skateboarding film and I was off making a movie," Lewis says Berra's extreme work ethic contributed to the downfall of the marriage. "He was a workhorse," says Lewis. "Everything was work-related and he found it difficult to be in a marriage."
Berra is also co-founder and co-owner of the skateboarding website The Berrics. Though the couple went different ways they still make it a point to periodically check in with each other.
Juliette and Steve remain close friends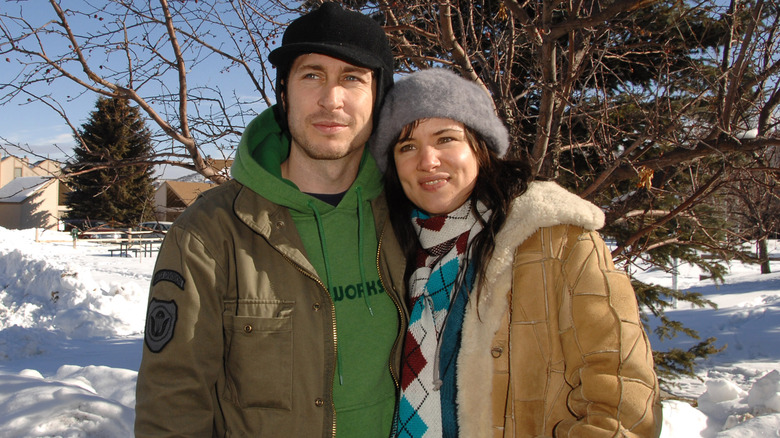 George Pimentel/Getty Images
Today, Juliette Lewis and her ex-husband Steve Berra have a close, even familial relationship though having been divorced since 2003. "We're actually like family,' Lewis told Telegraph. 'It's really special and also unusual."
For many, the way a relationship begins is often the way it ends. Fortunately for Lewis, they started out as good friends and though things have changed and they are no longer married, they still maintain that solid friendship. "You go through difficult times, and it's not like we were immediately, 'Hey! Let's be best friends now!' But it came to that and now we're each other's biggest support," says Lewis.
The couple has moved on but still honors each other for who they are and where they are in their life journey. "He's dated, and I've dated — it's no problem, explains Lewis. "We just really love each other. But we both know why it is we're not together, so we don't really have illusions about it."