Why Anna Kendrick Was So 'Miserable' On The Set Of Twilight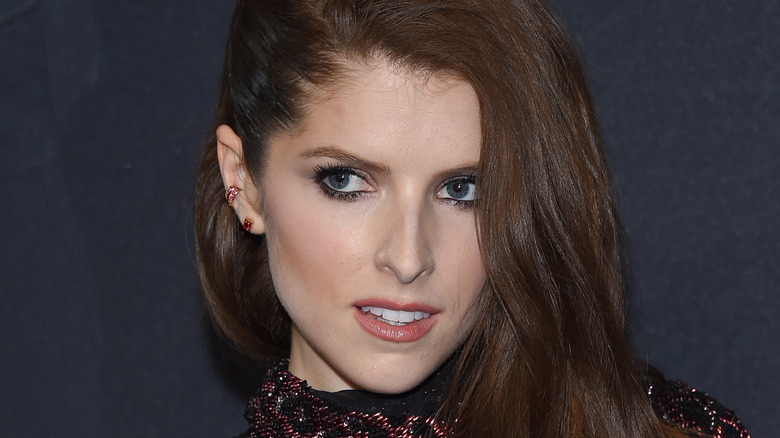 DFree/Shutterstock
Try to name the top five biggest movie franchises of the 21st century and "Twilight" would definitely make the cut. The book-to-film pipeline scored big time with the fantasy romance. The mega-hit movie series grossed over $3 billion globally, forever stamping hot young vampires and dreamy, shirtless werewolves into the hearts of teenage girls everywhere. However, behind the scenes, things weren't as romantic with actor Anna Kendrick chipping in her own two cents as to why filming the first installment in the series was less than perfect.
Before the "Pitch Perfect" star was choreographing super fun acapella cup music, she was in a love-hate friendship with Bella Swan, the lead protagonist of the "Twilight" franchise played by Kristen Stewart. Kendrick, who portrayed Jessica Stanley, Bella's classmate and one-sided rival, opened up about her experience while detailing her career timeline with Vanity Fair. Kendrick explained that the weather in Portland, Oregon was too gloomy for her, casting a dark shadow over the shoot. "I just remember being so cold and miserable," she recalled. 
Kendrick noted that her cast and crew mates were wonderful, but the downbeat atmosphere of the shoot made her "want to murder everyone." On the upside, she laughed over how they had bonded throughout filming — albeit not in the healthiest way: "You know how you go through a [traumatic] event ... like people who survive a hostage situation and you're bonded for life." It's safe to say that Kendrick did not appreciate the weather raining on her parade.
Other Twilight stars can relate to her position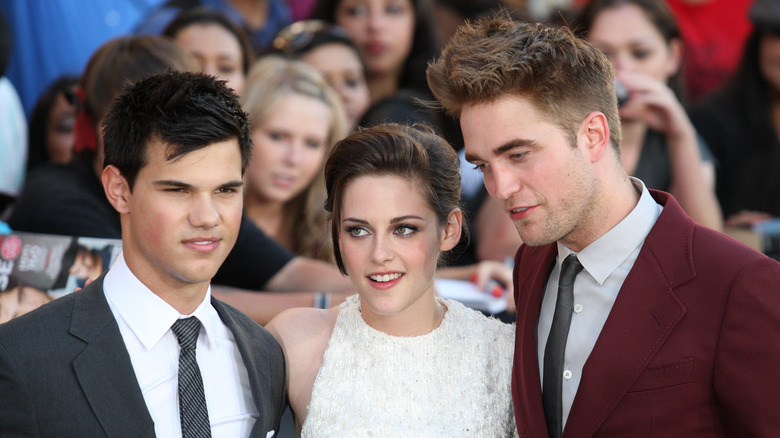 Photo Works/Shutterstock
Anna Kendrick isn't the only one with strong feelings about the franchise. For such a successful film run, it's almost hilarious how several members of the cast have expressed adverse views on elements of the "Twilight" series. Robert Pattinson has notoriously ragged on the franchise in the past. The actor admitted that after reading the first book, he initially doubted it was ever supposed to be published in the first place. He also fled the cinema during the premiere. 
In fact, Pattinson opened up to GQ about still having "terror memories" from dealing with the paparazzi back then. His co-lead, Kristen Stewart, also had bittersweet feelings about the franchise and the intense fame that came along with it. She told The Hollywood Reporter that being such a big part of the movies came with "a whole lot of other baggage — really heavy and really cool baggage." 
Another "Twilight" cast member had a long-standing beef with a prop. Taylor Lautner, who played heartthrob wolf-boy Jacob Black, told MTV that there was absolutely no love lost between himself and his long black wig from the first movie. "There was hatred between both of us," the actor shared. "It did not like me, I did not like it. Not fond memories." And although it brought joy to the hearts of millions of fans worldwide, he hated taking his shirt off too (excuse us while we cry in the corner over there). 
Anna Kendrick lived off her Twilight earnings for a while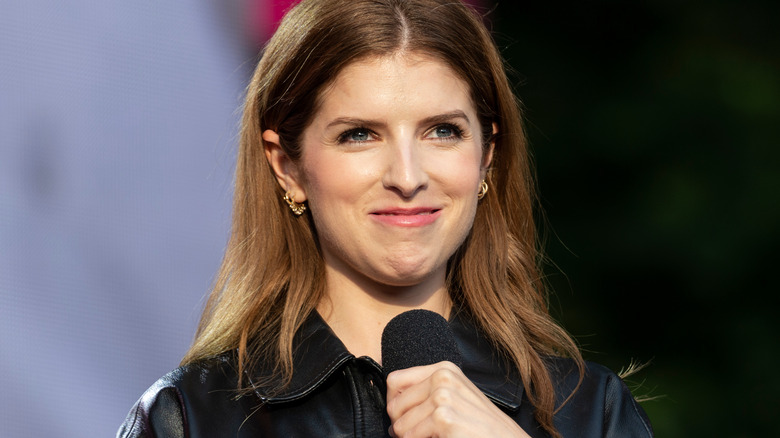 lev radin/Shutterstock
Anna Kendrick didn't always have a favorable time shooting, but that doesn't mean that some good didn't come out of being part of one of the most profitable movie franchises of all time. While the skies of Portland were nearly always gray, Kendrick's purse stayed green, if you know what we mean. Although she was a lesser-known star in the movies, the actor credits the "Twilight" franchise's success with enabling her to pursue other projects that she really wanted to do.
In her memoir, "Scrappy Little Nobody," Kendrick shared how "Twilight's" sizable paychecks gave her the financial freedom to expand her acting career, including taking on various roles where she was making next to nothing. She wrote: "The series kept me in room and board while I did [other] movies for no money. It was like the world's most ridiculous day job," (via Vulture). This is something we all can definitely relate to, even if most of us weren't part of billion-dollar franchises.