Rihanna Was A Beauty Pageant Queen Before Launching Her Music Career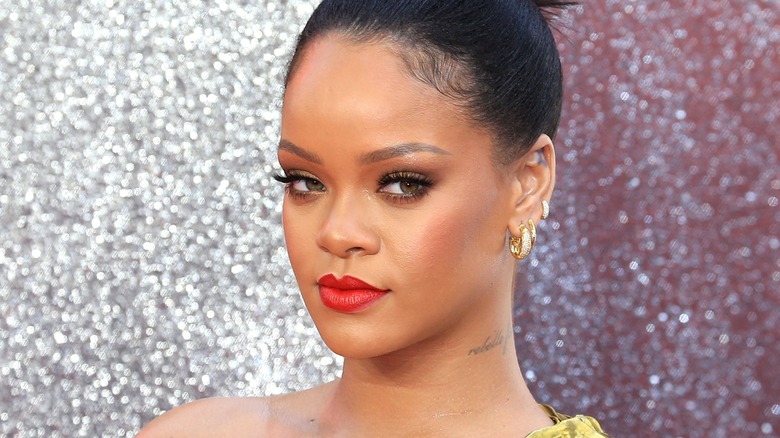 Fred Duval/Shutterstock
Rihanna is one of those people who seem like they were always destined for greatness. In the time we have known the Barbadian beauty, she's been a dynamic star who has proven herself to be the queen of versatility. From her early days, as a rising artist making upbeat Caribbean-style hits, to her journey through R&B and pop mega-stardom, appearances in movies, becoming a fashion and beauty mogul, and now finally a mother, she continues to stun us with her demonstrable talents. 
Her efforts speak for themselves, too, as Rihanna is now a billionaire and the richest female musician in the world. However, before she was the singing and dancing sensation we know and love today, RiRi was just a girl from a small country with a pretty interesting childhood you may not know everything about.  
The "Pon De Replay" singer had a pretty humble come-up as an island girl with big dreams. She got her big break when she signed with Jay-Z's Def Jam Records at 16, becoming a music sensation before even becoming legal. However, prior to that, Rihanna was a one-time pageant queen who stunned the judges with her singing ability. 
Her stint as a pageant queen stemmed from a friendly dare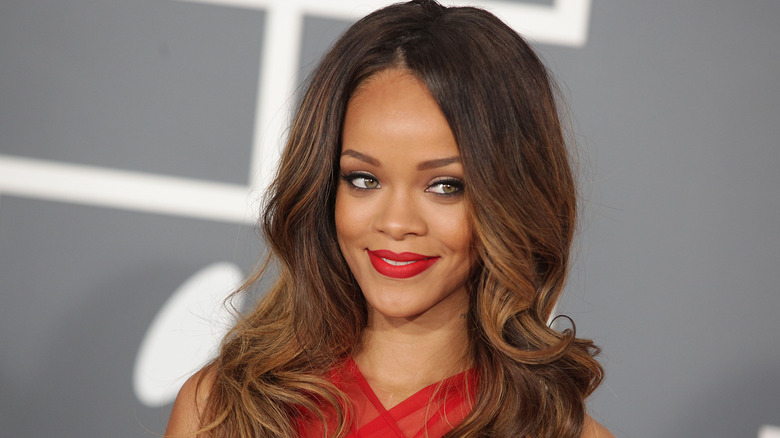 DFree/Shutterstock
Rihanna speaks fondly about growing up in Barbados and often returns to her hometown. There are even some vestiges of her youth that foreshadowed her current passions such as selling clothes with her dad and lurking around her mom's job at a fragrance department. Haven't we all heard about how amazing Rihanna smells at this stage? While she dabbled in fashion, makeup, and even singing growing up, most people probably don't know she also competed in a pageant. 
As surprising as it may sound, Rihanna joins the likes of Beyoncé and Selena Gomez as artists with a pageant past. If the "Only Girl in the World" crooner doesn't strike you as the pageant type, well, you're probably right. According to the Daily Mail, her school friends dared the then-15-year-old tomboy to compete for the crown. She did — and won. Rihanna didn't have her eyes on the crown initially, instead wanting to focus on military training. 
"I kind of laughed at these stupid pageants," the iconic pop star reminisced. "But my friends at school dared me to do it, and my military training came in handy for learning to balance books on my head for the catwalk." Rihanna being a pageant queen might sound strange but with all that height and poise, it's not really much of a shock — especially considering it was her vocal performance, during the talent portion, that sealed the deal. 
Military training helped Rihanna with her catwalk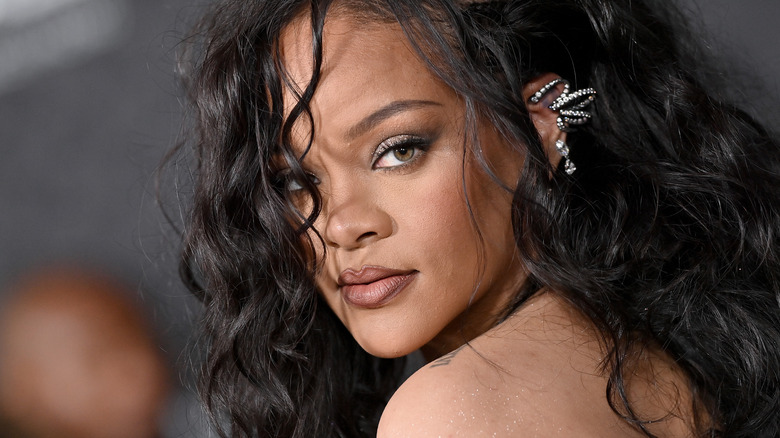 Axelle/bauer-griffin/Getty Images
Arguably more surprising than Rihanna being a former pageant queen is the fact that she was a military cadet at one stage too. The singer confirmed to the Daily Mail that her army training helped her out as she competed in the pageant. Moreover, the singer made it clear that one of the main reasons she was hellbent on being a cadet was to prove to the local boys how tough she was — a feminist icon through and through. 
What's more, another Barbadian artist, Shontelle, crossed paths with Rihanna during her time as an army cadet. According to Shontelle, she was responsible for whipping a young Rihanna into shape. The "Impossible" singer told the BBC that when they were younger, she was Rihanna's drill sergeant on the island. "Picture me and Rihanna in combat boots and fatigues crawling through mud and things like that," she quipped.
While this does make for an interesting thought, we couldn't be happier knowing she eventually swapped her combat boots for a microphone and makeup brush.