What You Didn't Know About Rihanna's Time As An Army Cadet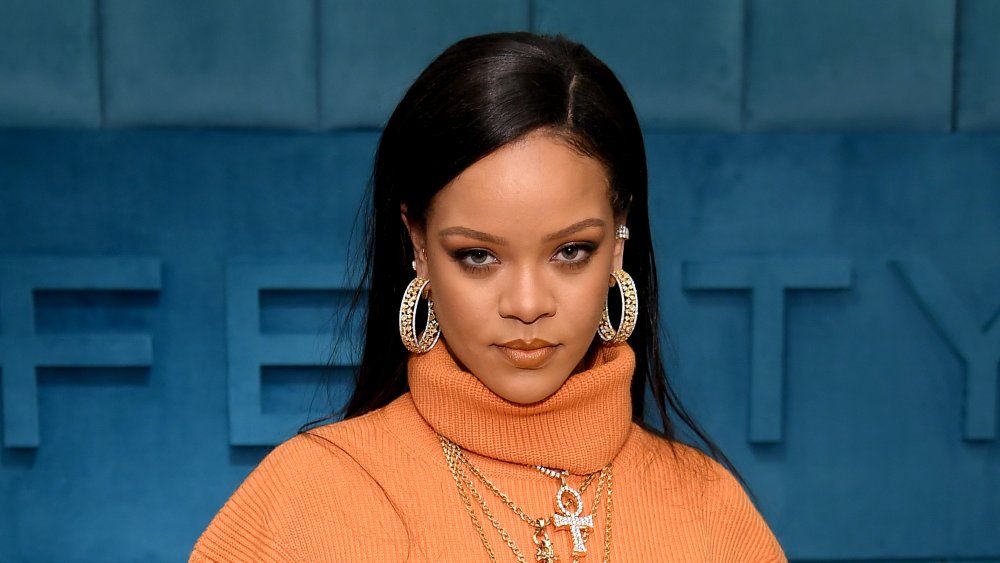 Dimitrios Kambouris/Getty Images
Rihanna isn't just a singer, makeup maven, and fashion entrepreneur — she's an icon. The woman born Robyn Rihanna Fenty has gone from an apple-cheeked teen singing about asking the DJ to turn the music up to revamping the beauty industry from the inside out, fearlessly promoting inclusivity across gender, color, and size. In spite of changing the world one lingerie and eye-shadow set at a time, Rihanna has also found the time to brainstorm new music after a years-long wait.
As she explained to the Associated Press, "You do pop, you did this genre, you do that, you do radio, but now it's just like, what makes me happy? I just want to have fun with music. Everything is so heavy. The world that we live in is a lot. It's overwhelming every single day. And with the music, I'm using that as my outlet." Although she's one of the most famous women in the world, Rihanna had a wildly different life prior to coming to the fore including, among many other things, an unlikely stint in the army.
Rihanna was put through her paces by another famous face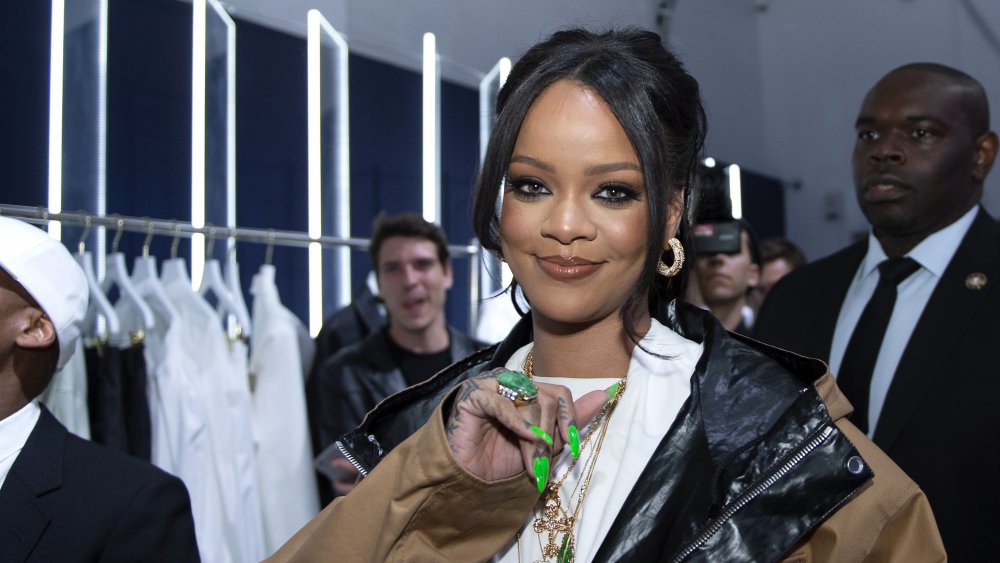 Aurelien Meunier/Getty Images
Fellow Barbadian musician Shontelle revealed in an interview with the BBC that the two bad-ass chicks were in the army cadets together. "It wasn't compulsory or anything. But picture me and Rihanna in combat boots and fatigues crawling through mud and things like that," the singer reminisced. Not only did they train together, but Shontelle was actually Rihanna's drill sergeant, too, meaning she had to order the soon-to-be icon around. Shontelle reasoned it's all part of the job description, noting, "We boss cadets around, we make them do push-ups... especially when they show up on the parade square late."
In an interview with NME, Rihanna reminisced about being an 11-year-old cadet alongside her BFF. She explained, "We'd have to give trouble in order to enjoy this discipline we were getting." The Barbadian songstress admitted to being purposely disruptive, noting, "And we'd refuse to do push-ups when we were punished. It was a question of: why just do it? It was so boring to follow the rules."
Rihanna took a trip down memory lane for Battleship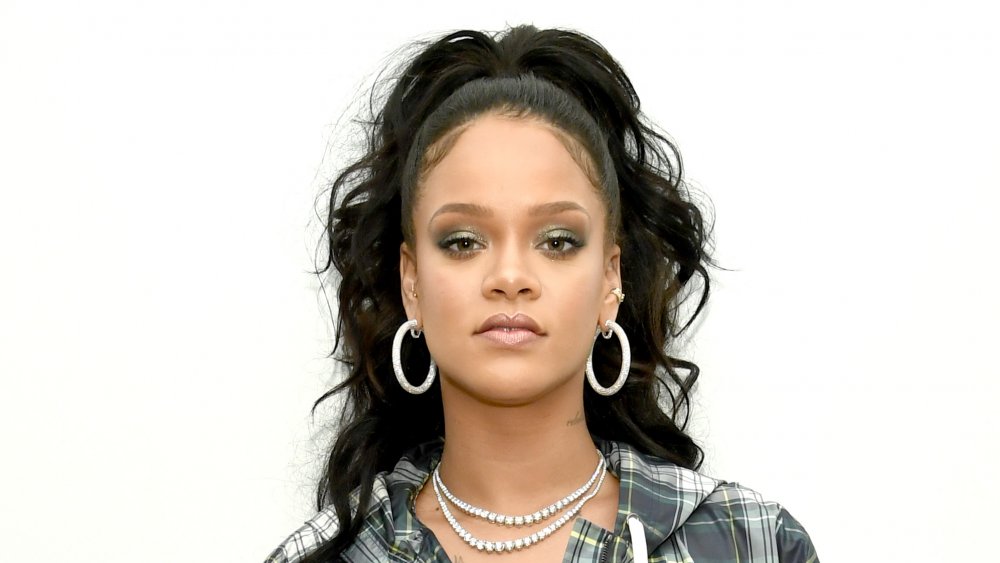 Dimitrios Kambouris/Getty Images
While getting into character for her debut film role, in 2012's Battleship, opposite Liam Neeson, Rihanna was reminded of her previous life while training with a real-life Naval officer. As Marie Claire noted, the Fenty founder had to undergo boot-camp, which involved weightlifting, swimming, and legging it around a ship all while being yelled at by a drill sergeant. It was so intense Rihanna had to keep her bestie out of the room, in case she heard what was going on and felt compelled to intervene.
In spite of how difficult it was, however, the training ultimately helped Rihanna prep for the role. "It got you really in the mentality, that's the stuff that they go through; it's not a walk in the park." she explained, admitting to being "so scared" of the sergeant. Maybe Shontelle went easy on her after all?