Why Fans Aren't Happy With Kelly Ripa's Decision To Host Live With Husband Mark Consuelos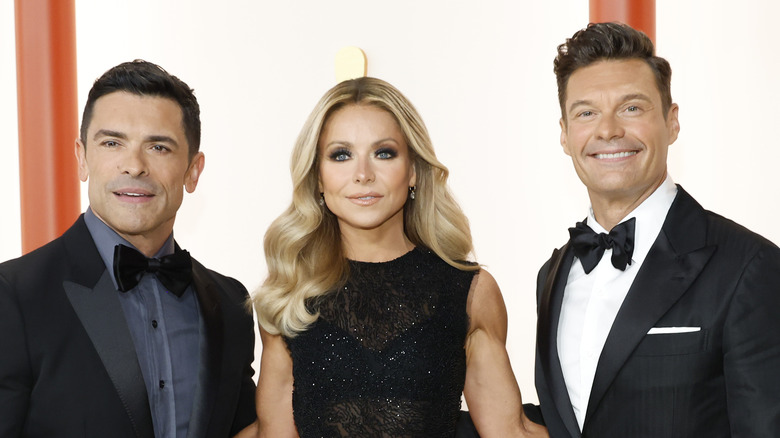 Mike Coppola/Getty Images
The morning talk show, "Live! with Kelly and..." well, a running list of various co-hosts, has been on television since 2011. But the syndicated program has a much longer history, dating back to 1983 when it was titled "The Morning Show," and hosted by Regis Philbin. The very man who gave Kelly Ripa her start on the program. Before co-hosting "Live!" Ripa was best known for her role as Hayley Vaughn on the soap opera "All My Children."
These days, seeing Ripa appear in daytime soaps seems like a distant memory, as she has been hosting "Live! With Kelly" for over a decade. And though co-hosts may come and go, Ripa never fails to fill the lead anchor chair, relentlessly guiding the popular morning show onwards. Sometimes despite negative feedback, such as when her husband, Mark Consuelos, took over as guest host, leading many fans to say the show pained them to watch.
Some have even called for the talk show to be canceled as viewers pine for the return of Ryan Seacrest, Ripa's co-host before her husband. Consuelos has pretty big shoes to fill and maybe even more than one pair considering how many co-hosts have come before him.
How did Mark Consuelos become co-host?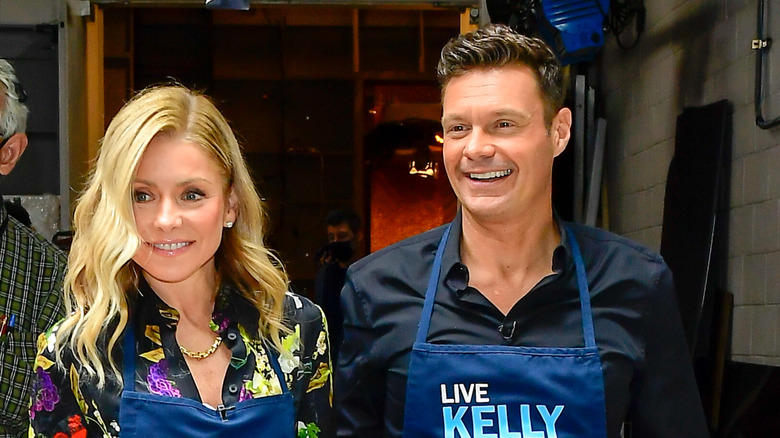 Raymond Hall/Getty Images
Kelly Ripa took over "Live!" from Regis Philbin in 2011. Since then, she has had a somewhat revolving door of co-hosts. Michael Strahan, now a fan-favorite of Good Morning America, which runs on the same network, took over from Philbin. He appeared alongside Ripa on set for four years, from 2012 to 2016. Strahan's departure from the show was somewhat abrupt, leaving Ripa telling fans she was "blindsided," and feeling like she needed more "communication, consideration and, most importantly, respect in the workplace," reports Hello! For his part, Strahan has admitted his leaving could have been handled better.
Post Strahan, Ripa went on a year-long search for potential co-hosts. The twenty-some candidates included Fred Savage, Alec Baldwin, Seal, Mark Consuelos, Jim Parsons, and Ryan Seacrest. Ultimately, it was announced in 2017 that Seacrest would return to the set full-time, and "Live! With Kelly and Ryan" was born.
Seacrest, an industry giant known for hosting shows like "American Idol" and acting as executive producer for "Keeping Up With the Kardashians," while also managing his companies and starting skincare lines, was an instant hit with the show's 2 million plus viewers. At one point, "Live! With Kelly and Ryan" was the highest-rated daytime talk show. But then, in February 2023, Seacrest announced his departure.
Consuelos as co-host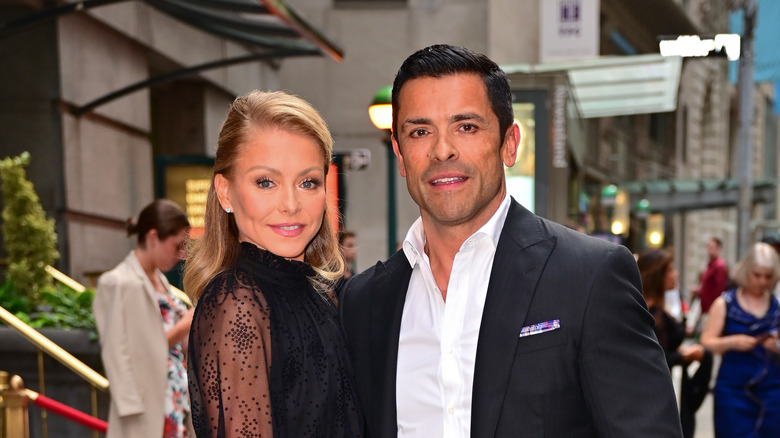 James Devaney/Getty Images
Many reasons were cited as to why Ryan Seacrest was leaving, including feeling burned out, tired of New York, and wanting to return to Los Angeles to start an olive oil business. Kelly Ripa and Seacrest allegedly had a wonderful relationship on and off screen, and she gave him an emotional send-off during his final "Live!" appearance. Ripa found herself back on the hunt for a host. Eventually, turning to her husband, Mark Consuelos.
Married since 1996, excitement was high for the couple, who quipped with each other on Instagram pre-premiere. The network (ABC) was thrilled that Consuelos was a sort of "built-in host" for the show, stated Page Six. But after two episodes, many fans were not echoing those sentiments. They described the show as "uncomfortable," "hard to watch," and "painful." Citing that, Consuelos looked nervous, and Ripa rarely let him get a word in edgewise, repeatedly finishing his sentences.
However, there are still fans of the show out there, and a growing number of them have clapped back at "Live!"'s dissenters. Furthermore, when it comes to what really matters in television — ratings, the numbers tell a different story. Strong numbers allowed it to keep its spot as the Number 1 daytime talk show across networks or syndicated. They even saw an increase in viewers for the second week in a row compared to the year before. Meaning, we think it's likely that we'll be seeing more of Mark on weekdays at 9 a.m.