The Skincare Line You Never Knew Ryan Seacrest Started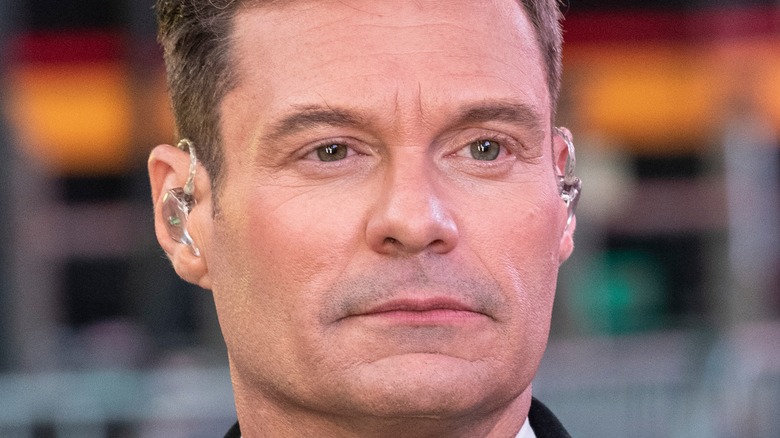 lev radin/Shutterstock
For a while, the beauty industry has largely been a gendered affair, albeit a profitable one, that has dictated beauty standards for women. But if the rise of gender-neutral and men-specific skincare lines were of any indication, the lines at Sephora may not be geared towards any one gender anymore. And research suggests that men might be at the forefront of this lucrative change — and the lines. According to Allied Market Research, the global men's personal care market was valued at USD $124.8 billion in 2020 and that number is expected to grow exponentially by 2030.
Taking cues from this research, skincare lines from unexpected celebrities like Brad Pitt and Jared Leto began spawning in the market. "I don't know if it's just that I believe in being all-inclusive as much as possible? Maybe it's about us guys needing help from others in understanding how we can treat our skin better?" Pitt said to Allure earlier this year, about the genderless approach he'd taken for the launch of his brand, Le Domaine. Jared Leto's announcement of his brand, which came with an insistent "I've never been really interested in beauty products," was also just as surprising (via Vogue).
But before male celebrities were capitalizing on the moment that is the elaborate skincare routine, Ryan Seacrest from "American Idol" and "Live with Kelly and Ryan" had the foresight to start a men-specific line in 2019.
Ryan Seacrest launched Polished with a Beverly Hills dermatologist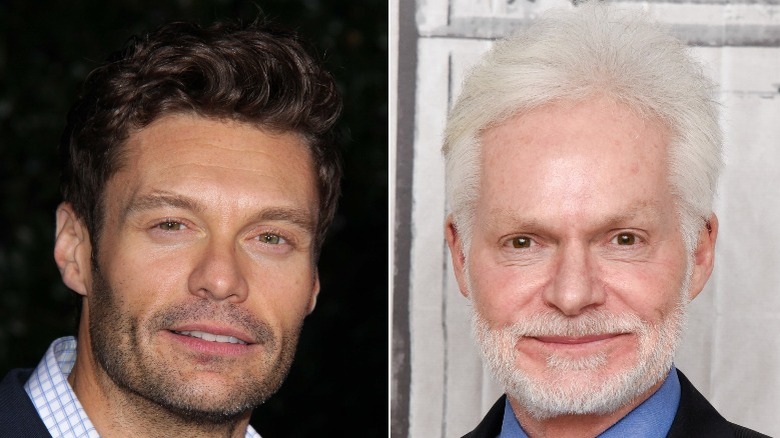 s_bukley/Shutterstock & Matthew Eisman/Getty Images
Ryan Seacrest decided to dive headfirst into the beauty industry by launching a skincare line with Beverly Hills dermatologist Dr. Harold Lancer in 2019. "Many men don't prioritize their skin in the same way women do . . . We both saw a void in the market for accessible, science-driven skin care developed specifically for men," Seacrest shared with the New York Post. Polished by Dr. Lancer, released that year, included products ranging from a cleanser that doubled up as a shaving cream, to a delicately formulated scrub and an anti-aging serum.
Dr. Lancer, who's worked with celebrities like Kim Kardashian and Victoria Beckham, believed that the difference in the Polished products is that it was geared towards the unique concerns men had about their skin. "Male skin is prone to hyperactive oil," he told the New York Post. "It influences pore size, blood flow and radiance. You want to turn male skin into the equivalent of a fine suit. You don't want it to look like a Filene's Basement reject." According to cosmetic doctor Dr. Maurice Dray, "Skin is very sensitive to male and female hormones. Men have much higher levels of testosterone, which makes their skin 25[%] thicker and behave differently to a woman's," (via Marie Claire UK)
However, the brand's dude-centric approach — "it's designed by men with high standards for men with high standards" their now deactivated website proclaimed — didn't work post-pandemic.
Seacrest shut the skincare line down this year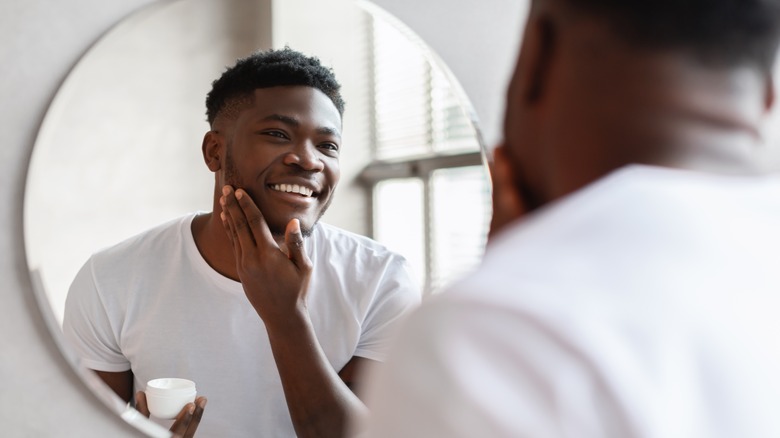 Prostock-studio/Shutterstock
Ryan Seacrest had been a longtime patient of Dr. Harold Lancer so it was a perfect partnership for a venture that combined star power and expertise. "Ryan knows that success is linked to appearance as well as skill. If you're slim and trim and your complexion sucks, the whole game is over. You have to look good inside and out to give that conveyance to the audience," Dr. Lancer said, per the New York Post. Polished seemed to be an inevitable product of their mutual admiration and working relationship. "I've always credited Dr. Lancer with my own efforts to maintain a youthful appearance, leveraging his skin-care regimen. So, when we talked about potentially launching this business together, it ma[d]e sense on every level," Seacrest said in a release (via Hollywood Reporter).
However, Polished by Dr. Lancer seemed to have a very specific target market — men who were learning how to take care of themselves. And it potentially didn't translate to a market that isn't a beginner at skincare anymore, considering the interest and growth that men's personal care products had seen. In January 2022, Ryan Seacrest decided to discontinue his skincare line, according to The Sun. But for those who were hoping to cash in on the expertise of the Beverly Hills doctor, a source revealed to the publication that Dr. Lancer would be looking to relaunch a line of his own products soon.